Uber Hooks Up with Yelp for 'Explore'
Uber launched a new feature in its flagship app that relies heavily on Yelp content and reviews: Explore. It wants to help users to discover entertainment, nightlife, cultural experiences and restaurants. It's part of Uber's ongoing app diversification: giving people more things to do with Uber, while reinforcing the core ride-hailing proposition. It's available in 14 (mostly US) locations, including Chicago, New Orleans, San Francisco, Seattle and Mexico City. It will be personalized based on prior usage of Uber (places you've been) and Uber Eats (favorite food categories). It will also enable dinner reservations and ticket purchases using the stored payment card. Of course, every listing comes with a "book a ride" prompt.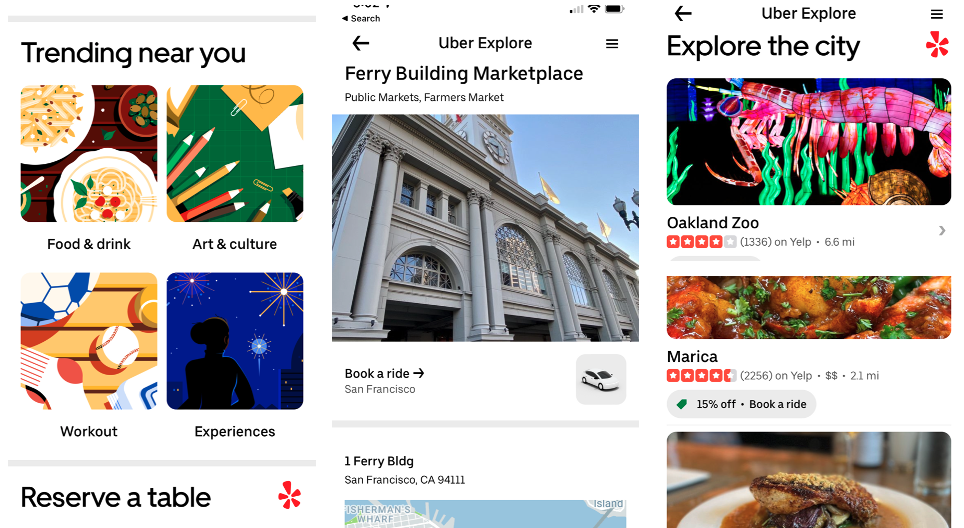 Our take:
Though mostly meh at launch, if Explore improves execution, it could boost Uber engagement and frequency. Events is a still-open domain.
As Yelp visibility in Apple Maps fades over time, this partnership might help the company compensate – to a degree.
Food delivery is now largely a battle between Uber Eats and DoorDash, with Uber Eats the larger (though less profitable) business.
Macy's: Stores Boost Online Sales 3X
After Saks Fifth Avenue separated its stores and e-commerce businesses into two separate companies, institutional investors have been pressuring other major retailers such as Macy's and Kohl's to do the same. That's a clear a mistake for everyone but the investors. While Kohl's is still considering it, Macy's has rejected the idea. In Q4, Macy's outperformed analyst expectations and concluded that a "single integrated company" would perform better than a fragmented one. The company reported that online sales were "39% of net sales" (a big number), though that was down 5% from 2020, but 9% better than in 2019. Macy's also said, omnichannel or hybrid shoppers are the company's most loyal, buying 3.5X more often and spending 2.5 to 3.5X more than single channel shoppers – online or off.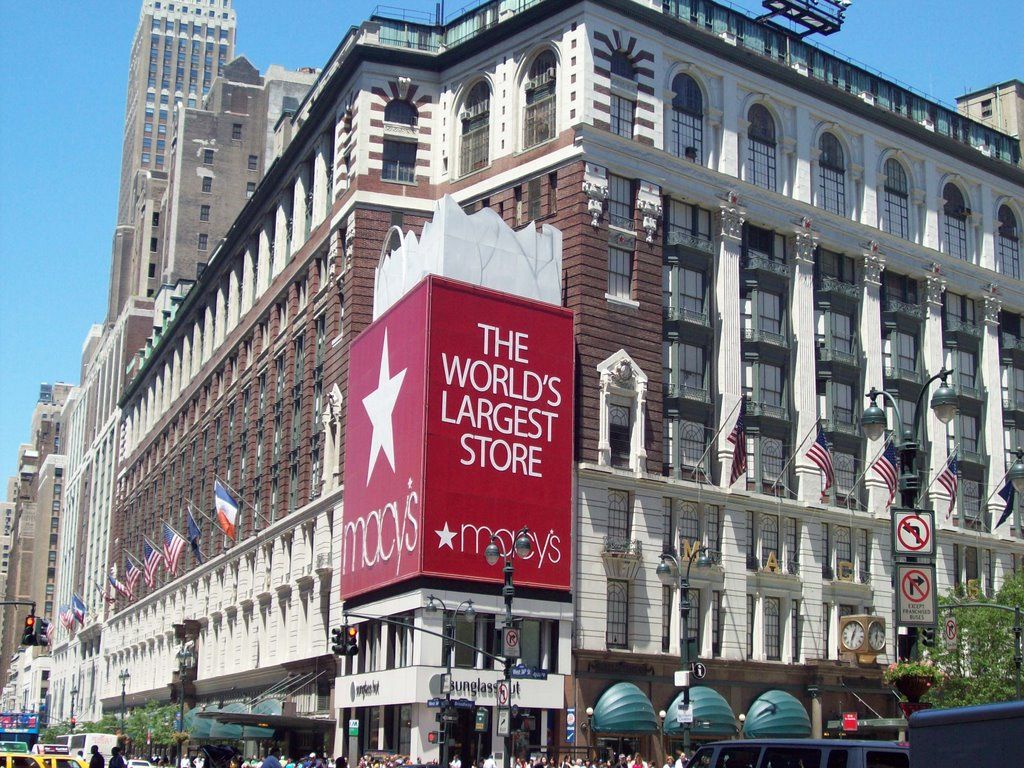 Our take:
I buried the lede: Macy's online sales were 3X better in markets with stores than those without. Casper said something similar.
Surveys say that 66% to 71% of consumers are more likely to buy something online if there's a store for local returns (via Uberall).
Stores also help with branding and customer acquisition, as digital media becomes more competitive and costs increase.
Not Supporting Ukraine Now a Brand Risk for Tech
Much has changed since Russia invaded Ukraine roughly a week ago. Major tech companies took baby steps at first, uncertain of how to proceed. Initially, Google, Twitter and Meta blocked or limited ads in selected cases – ads. Tentative action has given way to much more sweeping efforts by the major companies. For example, Microsoft is now defending Ukraine against Russian cyberattacks. Google has dropped Russian state media from News and blocked it on YouTube across Europe. AirBnB is offering to house 100K refugees for free in properties it manages. The list goes on. Apple was largely silent and very late to announce moves on Ukraine/Russia. It finally took steps yesterday, including stopping the sale of Apple products in Russia, among other things.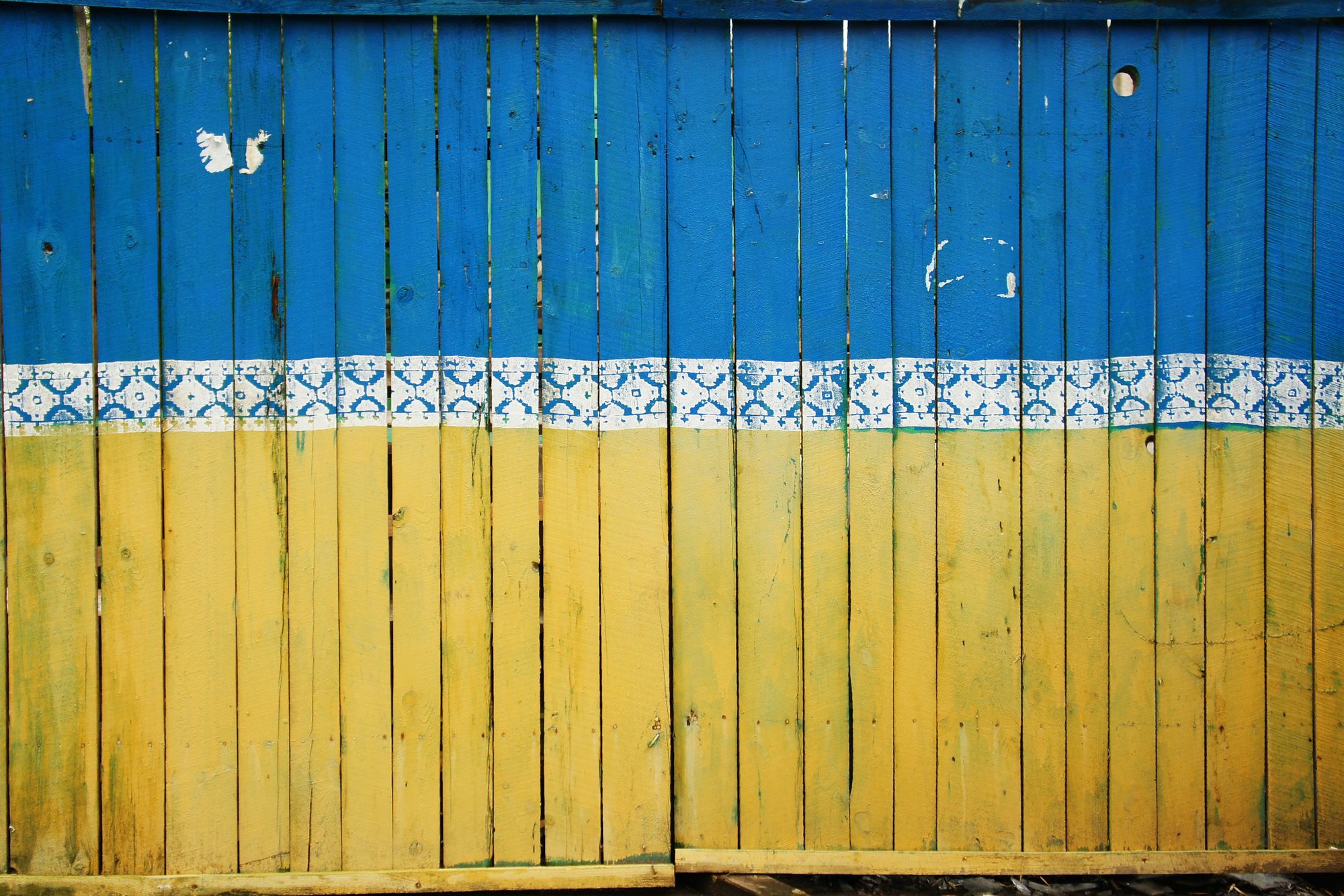 Our take:
Most of the big tech companies' actions came after heavy external pressure. These are market calculations more than moral decisions.  
Apple's hesitation – acting only in response to intense pressure – makes the company look morally weak and hurts the brand.  
Companies may initially have been afraid of alienating the Russian market. But silence or perceived neutrality is now a brand liability.
Short Takes
Listen to our latest podcast.

How can we make this better? Email us with suggestions and recommendations.