Zagat Relaunches with New Scoring, Emphasis on Photos
The Zagat restaurant guide was first published in 1979 by Nina and Tim Zagat. After many years as a print publication, its popularity declined under pressure from review sites such as Yelp, Tripadvisor and OpenTable – despite having an online version. Google unsuccessfully tried to buy Yelp in 2009. It then turned around and bought Zagat in 2011, in order to own Zagat's reviews. Google then created its Local Guides program, modeled on Yelp's Elite Squad. That program proved so successful that Google no longer needed Zagat's content or brand. In 2018 it sold Zagat to restaurant site The Infatuation. The latter still owns Zagat and is relaunching it with a new design, new rating scale, separate ratings for takeout/delivery and an emphasis on vertical photo sharing.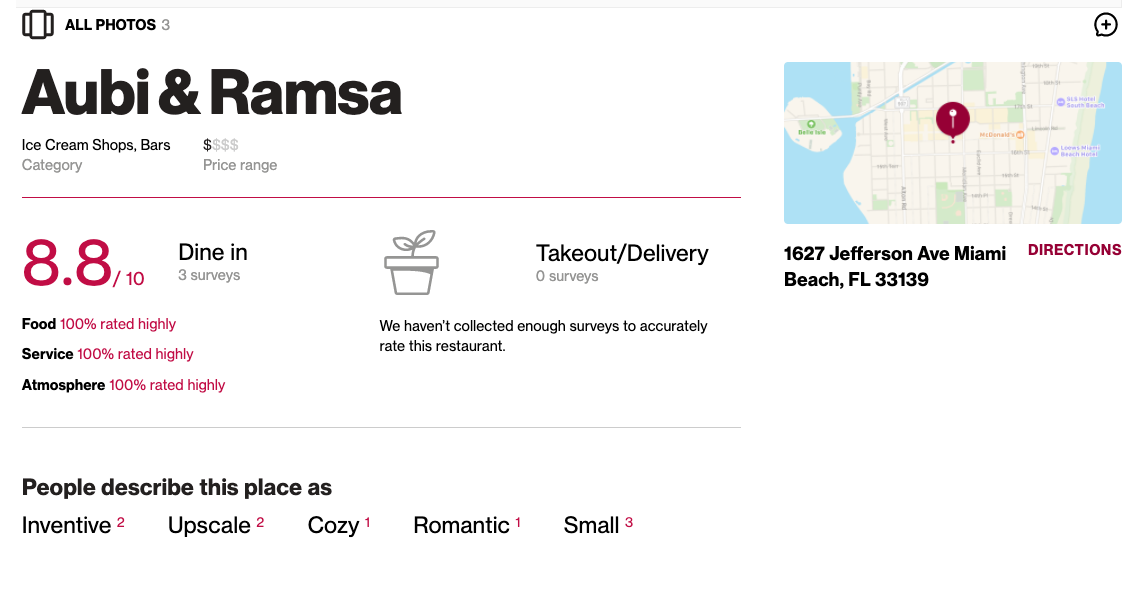 Our take:
Google's trust is eroding. There's UGC review fatigue (and fraud); people are open to more trusted alternatives (think: Wirecutter vs. Amazon).
The Zagat brand is still widely known and well thought of by certain (older) segments of the population. So a revival is possible.
The new Zagat is only operating in Miami for now and content is thin. Design, content and execution will be key to any comeback.
Apple Event: Podcast Subscriptions, Tracking Rules on 4/26
Apple hosted a virtual event yesterday in which it made a number of announcements. Among them: new iPad Pros, new iMacs, AirTag finders ("Where are my keys?"), a new Apple TV box and remote, purple iPhone 12 and podcast subscriptions. Competing with Spotify, Apple will keep 30% of first year podcast subscription revenue and 15% thereafter. Publishers can set their own pricing. This will likely result in ad-free podcasts. Separately, the company said its opt-in requirement for tracking will formally kick in on April 26: "Unless you receive permission from the user to enable tracking, the device's advertising identifier value will be all zeros and you may not track them."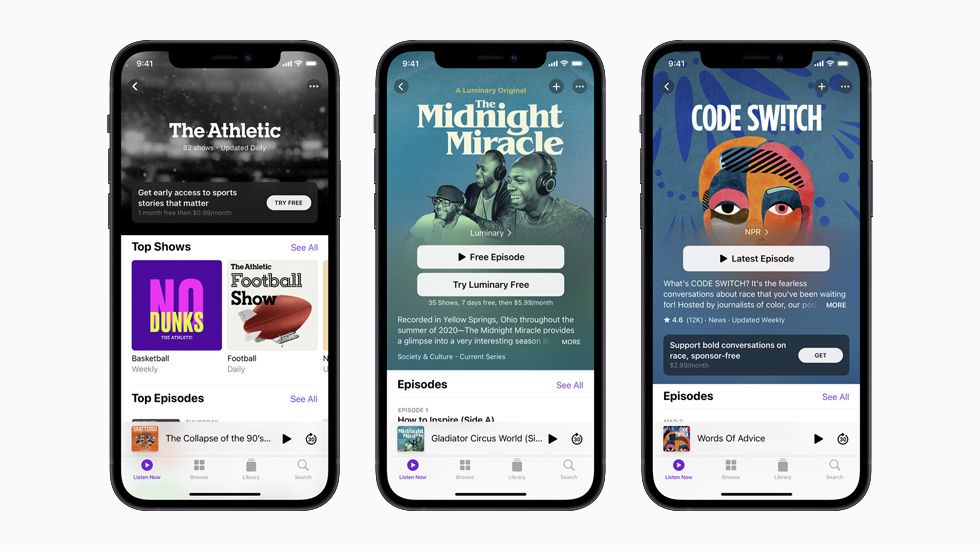 Our take:
Audio is the shiny new object: podcasts and social audio. Here's Facebook's Clubhouse clone strategy, which includes podcasts.
Tile, which makes a bluetooth object tracker is publicly accusing Apple of unfair competition. But AirTags could be good for Tile sales.
AppTrackingTransparency (opt-in tracking) is finally here. We'll know in Q3 how significant the damage is for marketers – at least 50% data loss.
Amazon Opens a London Hair Salon
Calling it a tech showcase, Amazon is opening a London hair salon. The company said it would initially open to employees before opening to the public "in the coming weeks." Amazon explained, "This will be an experiential venue where we showcase new products and technology, and there are no current plans to open any other Amazon Salon locations." It will offer augmented reality to try before you buy (hair color). Customers can also "simply point at the product they are interested in on a display shelf and the relevant information, including brand videos and educational content, will appear on a display screen." Scan a QR code and order through, what else, Amazon.co.uk.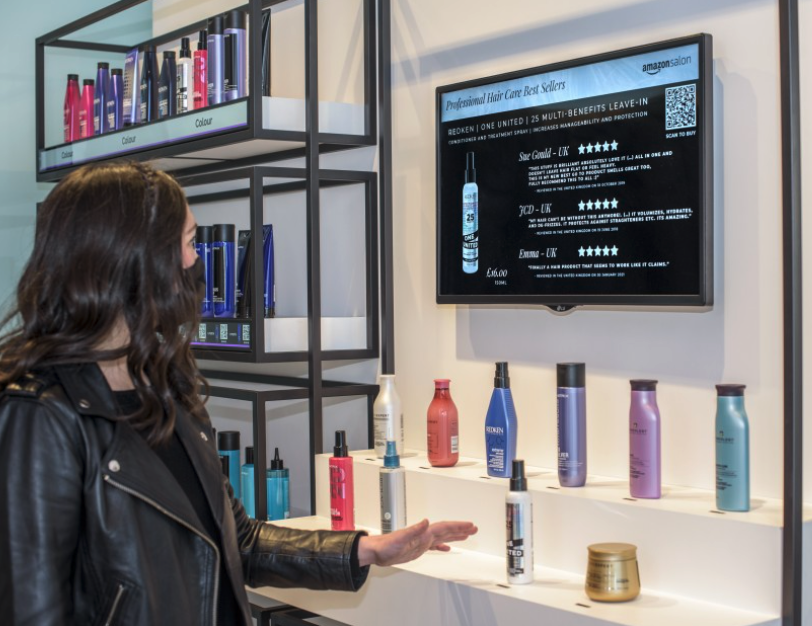 Our take:
Even though the company said no more locations, this is a fascinating move. It shows Amazon's understanding of the power of physical retail.
Amazon is pointing the way in grocery, convenience retail and now salons to the future of in-store experiences.
The strength of Amazon's brand and marketing power are such that the company could enter any number of retail segments and potentially win.
Recent Analysis:
Short Takes
Listen to our latest podcast episode.

Please let us know what you think. Email gsterling@nearmedia.co with suggestions and recommendations.