Apple requires that any app or app update has a privacy disclosure, now often called a "privacy nutrition label." The labels need to identify all of the data the developer or its third-party partners collect with a few, very explicit exceptions.
Google was slow to release app updates this winter and, as we noted in early March, had not added many of the labels. Since then, Google did update most of its apps. And early last week Google finally updated Google Maps and its attendant privacy label.
Lots of Personal Data
The amount of personal data that Google is collecting, as you suspected, is a lot in both absolute terms and relative to Apple Maps. Take a look: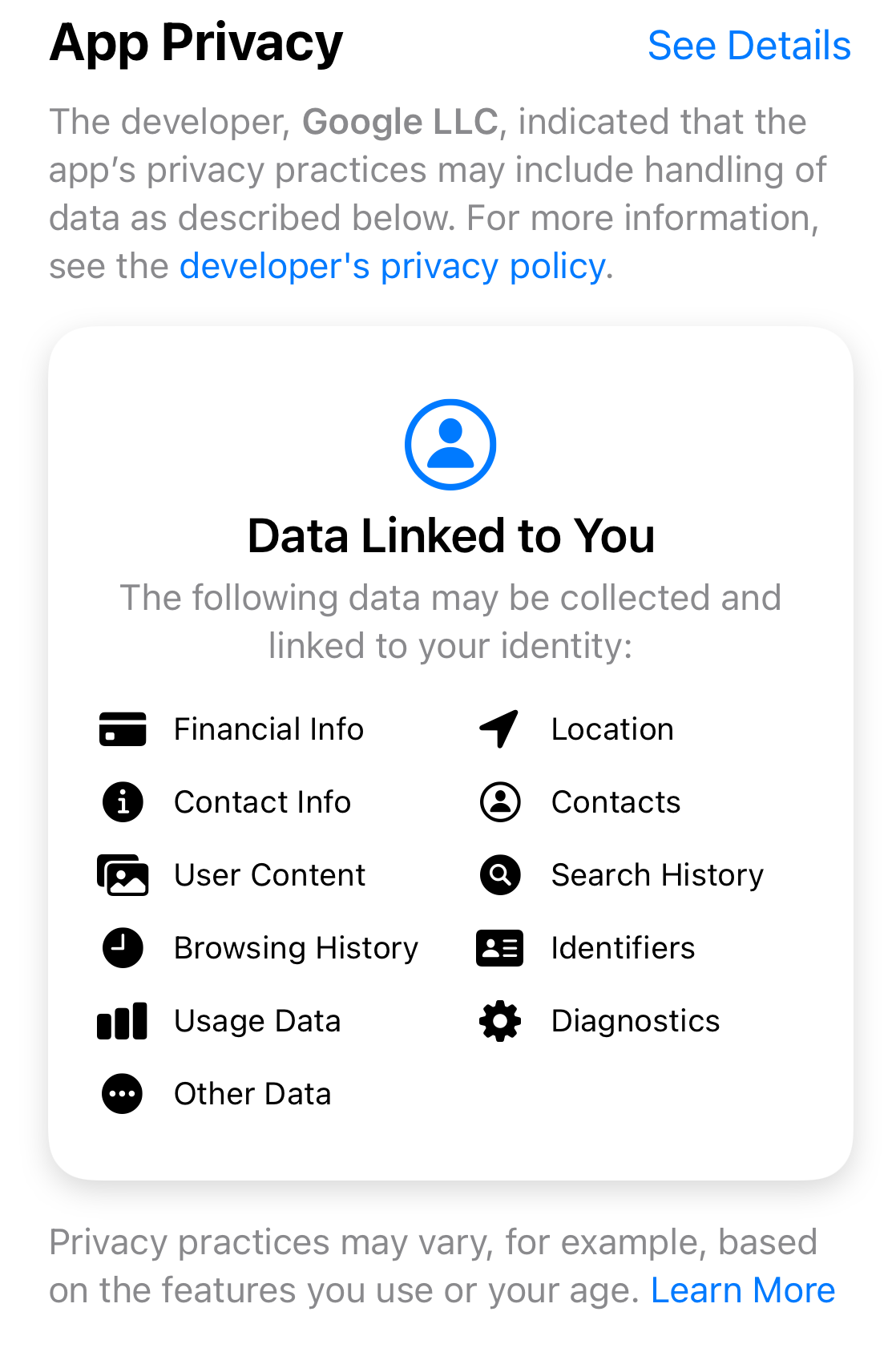 Over the past several years, Google has been working overtime to make Maps more than just a navigation system. Google has implemented numerous upgrades, from simplified recommendations for common Map searches to more visually enticing search results to transactional capabilities.  And now it even offers real-time crowding information for local transit as well as futuristic real time outdoor Live View walking directions, also available indoors as well.
The improved searching, additional visuals and the AR overlay are all with an eye towards making Maps not just a discovery environment on par with Google Search but a veritable "interface to the world." Google is not anything if not ambitious in this regard.
Billions in Revenue with More to Come
Morgan Stanley estimates that revenue from Maps was almost $5 billion in 2020 and will total more than $11 billion in 2023. While that is chump change in the Google scheme of things, the company is playing the long game with Maps, betting on a future of visual search and AR that will make it a more effective advertising medium and position it for long term ad-revenue growth.
In current and future environments, Maps knows a lot about you: where you live, where you work, when you travel, where you travel – and more. When combined with your search history, YouTube viewing habits and the credit card data they are buying Google will know not just your desires but whether you acted on them, and where.
It's a brave new world for sure.
Compare Apple Maps
For comparison and food for thought, here is Apple Maps' privacy label: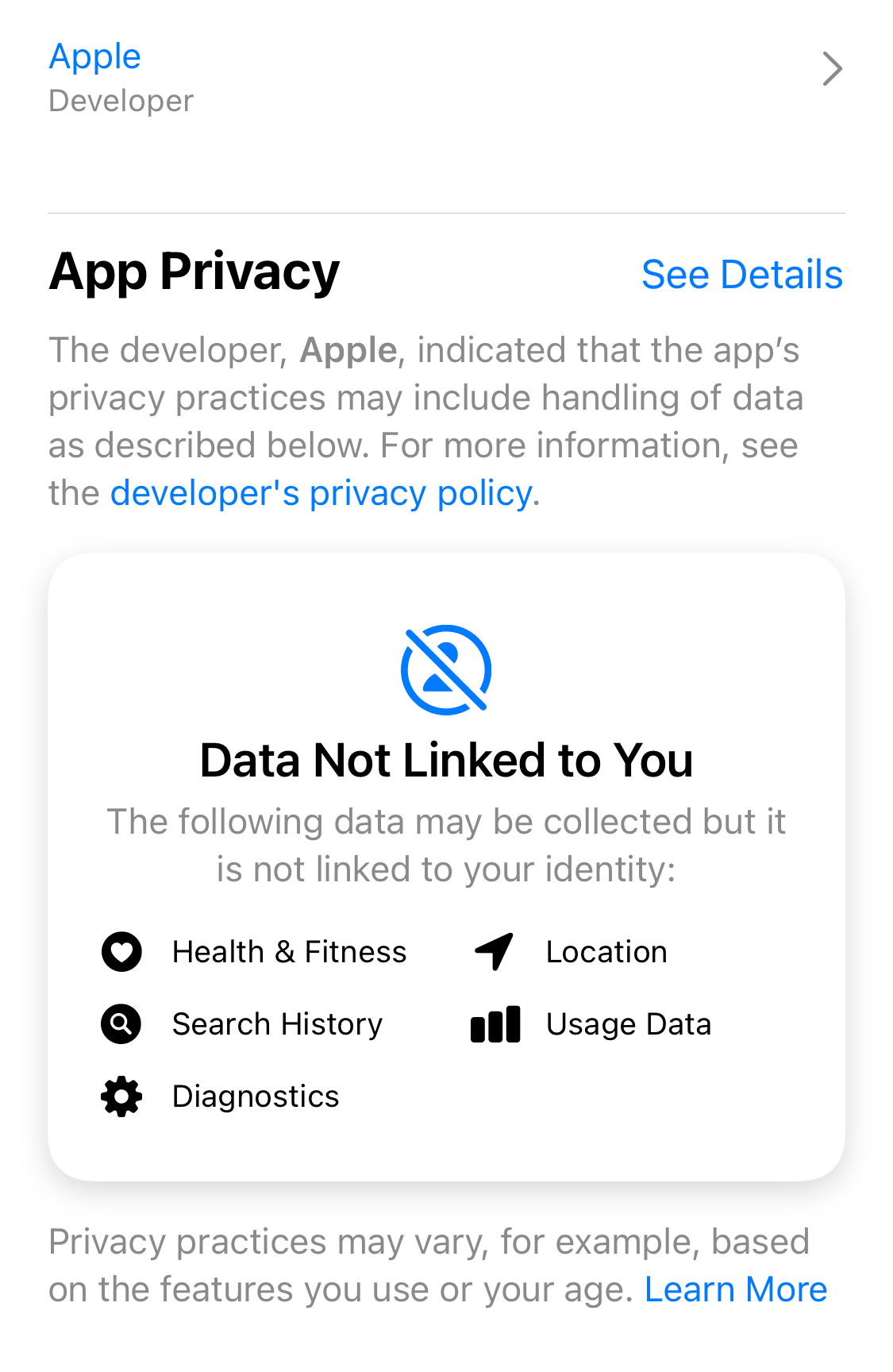 Google Making Digital Lemonade
It's worth noting that Apple's new iOS opt-in tracking rules won't apply to Google Maps, since it captures first party data and doesn't share that with others. Most people are also unlikely to deny Google Maps access to location given that's the app's entire reason for being. (An Australian court recently found Google had misled consumers about location data collection when location history is off, which was also controversial in the US a few years ago.)
We're in a new privacy environment with increasing regulation and Google's data collection practices are under a magnifier. In the future Google is likely to get less data from users than it did in the past. But the company is still much better positioned than almost everyone else to turn these lemons into digital lemonade.