Native Apple Maps Ratings Coming Soon to US
In September 2020, it became clear that Apple Maps was going to start collecting its own user photos and local recommendations (thumbs up/down) rather than relying entirely on Yelp and TripAdvisor. So far, the rollout has appeared only in the UK and Australia for isolated places. But someone on Reddit spotted a US example for a national park, presented during Apple's "spring loaded" iPad/iMac event this week. There's now speculation that native Apple Maps ratings could launch in the US next week with iOS 14.5. The question is: will it matter to users?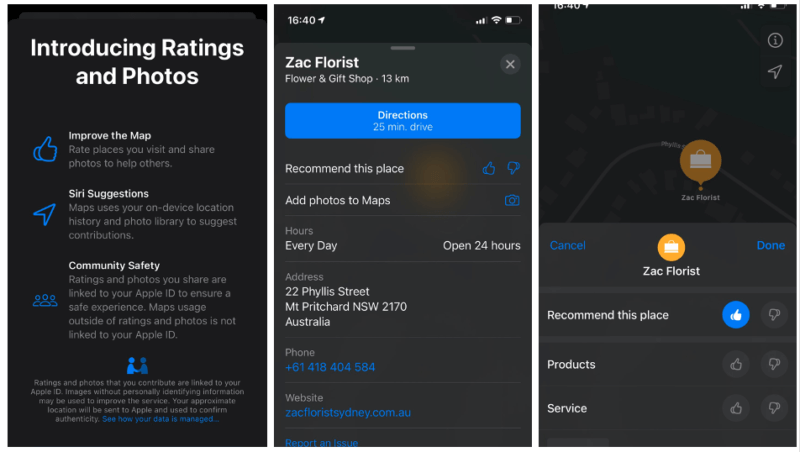 Our take:
Among other signals, Apple is using location data to prevent review fraud. Google could also do this – but isn't.
Are Yelp's days at Apple numbered? I would assume so, but it may take Apple time to collect enough recommendations before removing Yelp.
Google is the dominant review site by far – 70% of consumers report using it – but Apple is in the next tier (23%), on par with Yelp (22%).
Supreme Court Kneecaps FTC Enforcement  
In a case called AMG Capital Management v. FTC, a 9-0 US Supreme Court destroyed one of the FTC's main enforcement tools: forcing bad guys to pay money damages in the form of restitution. The agency can no longer recover "ill-gotten gains" from companies or individuals who deceive consumers. Monetary penalties had been used for decades. For example, the FTC imposed a $5 billion penalty on Facebook in 2019 for privacy violations. Acting FTC Chair Rebecca Slaughter had an angry reaction to the decision, "[T]he Supreme Court ruled in favor of scam artists and dishonest corporations, leaving average Americans to pay for illegal behavior." Congress will now have to (re)authorize monetary penalties in new legislation.
Our take:
This judicially imposed restraint on the FTC comes at a time of potentially increasing enforcement actions. (See Mike's discussion of fake reviews.)
It also means little or no disincentive for unethical actors to stop their bad behavior; effectively there's no deterrence now.
The FTC was planning to champion consumer privacy if Congress failed to pass new legislation. This reduces potential enforcement options.
Travel Demand Takes Off: Near-Me Vacations Favored
Searches for "getaways near me" have grown 100% year-over-year, according to Google. International flight queries have jumped 60%. These are leading indicators for what Inc. called the coming "vacation boom." According to a report from Criteo, more than two-thirds of Americans (and people globally) plan to travel in the second half of 2021. Air travel and hotel bookings are recovering (at differing rates), while vacation rentals are doing well. But majorities of would-be travelers are still concerned about not getting sick. Older travelers favor driving, while younger travelers are more likely to fly. Sixty percent of global travelers plan to visit family/friends within 6 months; 54% are planning leisure travel.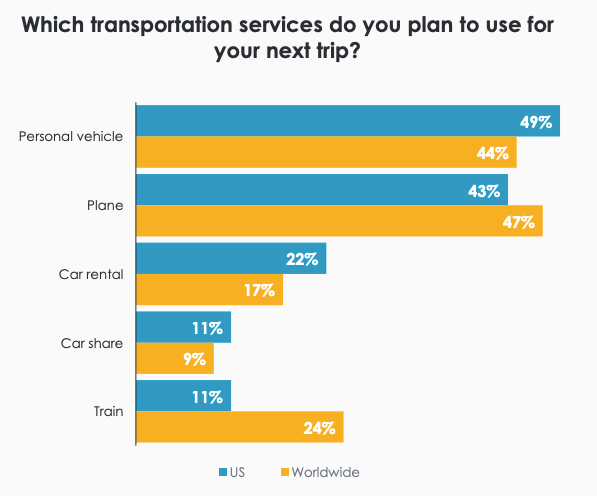 Our take:
NM's recent consumer survey showed that, among a wide range of activities, Americans had the greatest pent-up demand for vacations.
While the airlines and tourist economies around the world are still in recession, that should change in 2H – if vaccinations don't stall.
Travel ad spending is also coming back. But biz travel may take years to fully recover (if it does), because of widespread video adoption.
Recent Analysis:
Short Takes
Listen to our latest podcast episode.

Please let us know what you think. Email gsterling@nearmedia.co with suggestions and recommendations.