Most Franchise Brands Local Marketing Laggards
SOCi's recently published "Localized Marketing Benchmark Report" (reg. req'd) scores 275 franchise brands on local marketing maturity and effectiveness. The study uses a range of criteria to measure and rate brands on a 100 point scale. The local search scores are based on profile management and review best practices on Google, Facebook and Yelp. The local-social scores are based on posting frequency, reputation management and engagement on Google and Facebook. Previous reports offered a combined score; this year social and search were broken out – though the data and criteria are overlapping. The local search average was 53, social was 34. The combined average was 43. By comparison, the top 10 brands scored in the 70s and 80s.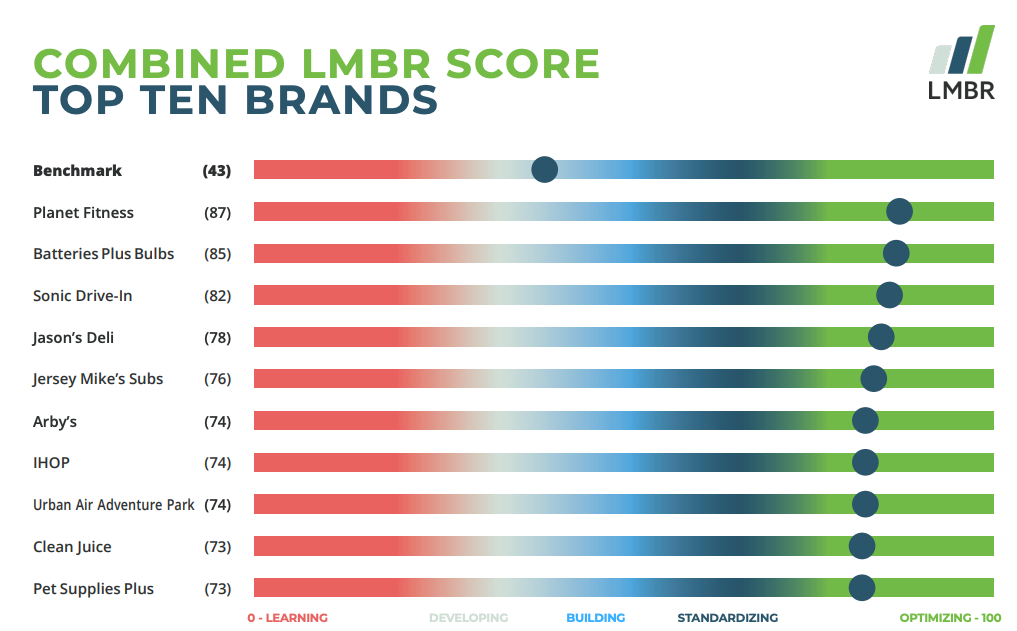 Our take:
SOCi says, "LMBR leaders grew 3x faster than their peers." The top 10 (above) are reportedly growing 22% faster than the average franchise.
The scoring criteria are essentially local search and local-social best practices. Many still don't do the basics (e.g., replying to reviews).
Are the leaders winning because of their scores or are their scores a reflection of greater local understanding? Does it matter?
WordPress FLoC Blocking
WordPress announced that it was going to treat Google's Federated Learning of Cohorts (FLoC) as a "security concern" and potentially block it by default on WordPress sites. While this isn't 100% certain, it's the latest blow to Google's more privacy friendly alternative to third party cookies for Chrome. The basic idea of FLoC is to group users based on their browsing behavior and serve ads accordingly, while shielding personal data exposure. The Electronic Frontier Foundation has raised ethical concerns about FLoC and potential "discrimination and predatory targeting" of groups. Previously, Brave and DuckDuckGo announced they would not support or actively block FLoC.
Our take:
Brave and DuckDuckGo have tiny marketshare, but WordPress is used by 75 million sites (more than 30% of the internet), according to estimates.
Though attempting to "do the right thing" and balance privacy and targeting, Google now has a PR crisis on its hands.
If FLoC doesn't fly, Unified ID or fingerprinting may prevail but those tracking methods will be fought aggressively by Apple and others.
Amazon Wants Drivers to Assemble Furniture  
Years ago Amazon had a yellow pages site, which featured local businesses. It shuttered it in 2006. The company never fully invested in the directory or promoted it sufficiently. Had it, local search might be much more competitive today. Since that time Amazon has offered "Home Services," for product assembly. It's also not well promoted and unclear how widely used. But Bloomberg reports that Amazon is now testing "a premium service that lets customers opt to have furniture or appliances assembled as soon they arrive at their homes." This is reportedly about competing more effectively with Wayfair, HomeDepot, BestBuy and others, which have services options.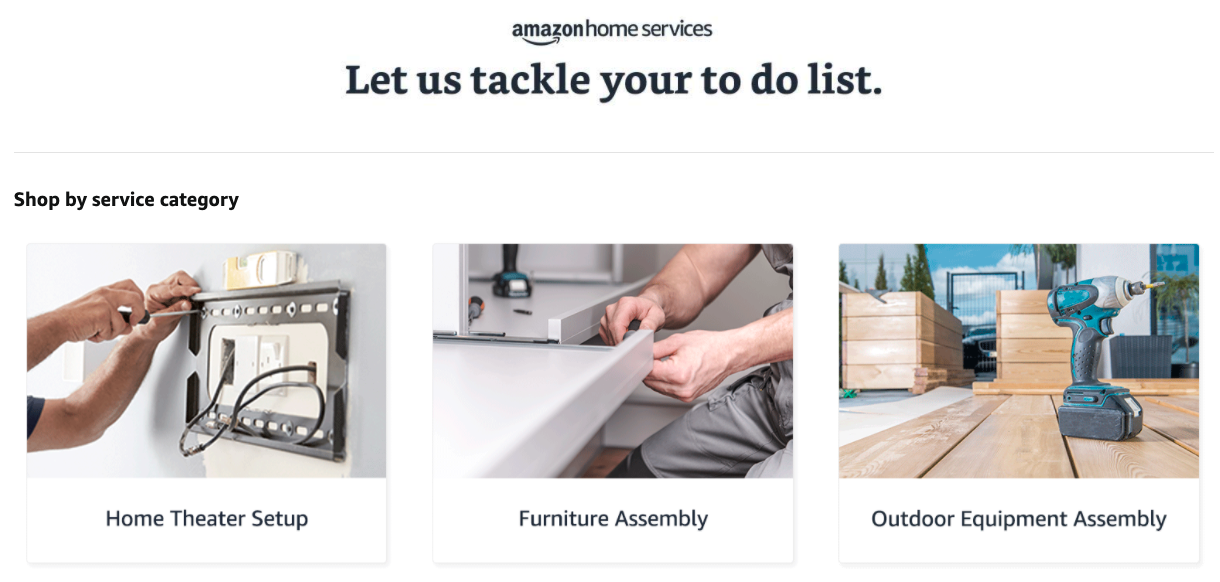 Our take:
Turning drivers into installers will be very challenging.
Amazon is ambivalent about creating a local services marketplace (services is roughly 75% of US GDP). But because of Amazon brand trust and usage the opportunity remains.
The timing could be riper now because of Amazon's moves into physical retail. The company could also buy Yelp ($3B market cap).
Short Takes
Listen to our latest podcast episode.

Please let us know what you think. Email gsterling@nearmedia.co with suggestions and recommendations.