Stim-Driven Retail Booming, Online and Off
March retail sales grew by almost 10%, driven by government stimulus checks, vaccinations and increasing consumer confidence. New jobless claims were also lower than expected in the US. In particular, retail growth was attributed to sporting goods and apparel spending as well as restaurants. (Eating out is a top consumer desire.) Traditional retailers are benefitting, as is e-commerce. According to Salesforce data US e-commerce grew 45% YoY, while global growth was 58%. Canada saw 111% YoY. The top e-commerce categories were sporting goods (101%), home appliances (96%) and luxury handbags (95%).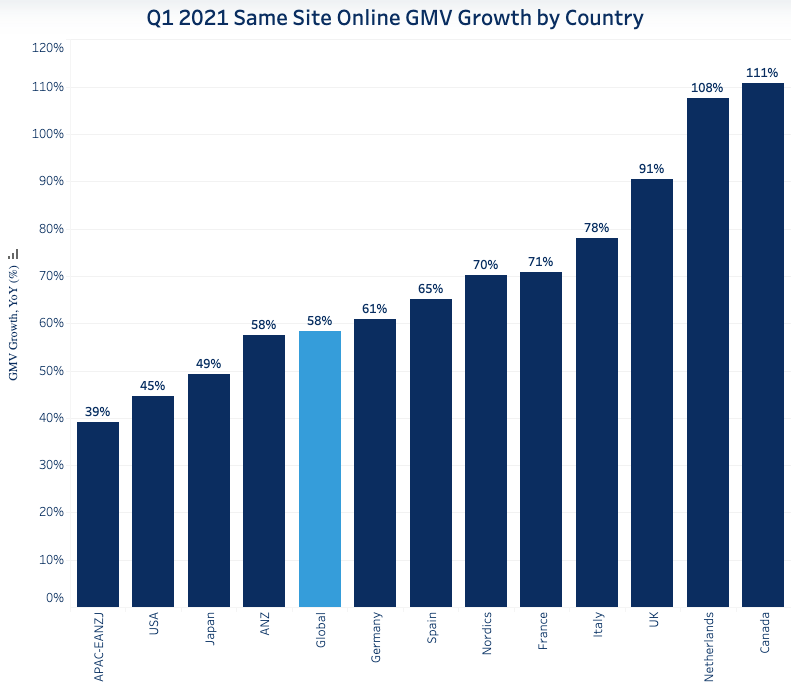 Our take:
JP Morgan Chase: consumers have $2 trillion more cash than before Covid. Pent-up demand + cash = retail growth.
Analysts see e-commerce and local shopping as enemies. They're not; for omnichannel retailers they're mutually supportive.
COVID rates are rising in the US. If vax rates stall because of political opposition that will slow the recovery, especially for SMBs.
Amazon Grabs 50 Million More Prime Subs During COVID
More of Amazon's competitors are implementing or complementing Prime-like paid-loyalty programs with free shipping and other perks (BestBuy is the latest to do so). Amazon Prime is arguably the world's most successful loyalty program. And in a recent shareholder letter soon-to-be-former Amazon CEO Jeff Bezos announced the company now had "more than 200 million Prime members worldwide." This is +50 million since Q1 2020. Roughly 74% are in the US according to Consumer Intelligence Research Partners. Prime members spend more and buy more often than non-Prime shoppers. Amazon also said, "1.9 million small and medium-sized businesses sell in our store, and they make up close to 60% of our retail sales."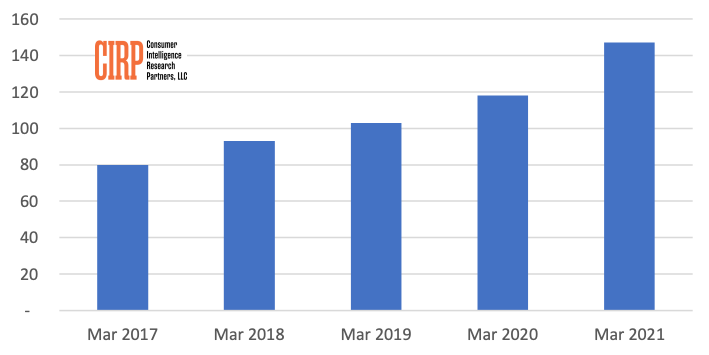 Our take:
Walmart won sellers to its marketplace by emphasizing quality and less competition. Amazon's reputation is mixed among small sellers.  
Unsurprisingly, Amazon improved Prime retention numbers during COVID. People shopped there out of necessity.
Major retail brands can compete with Amazon using omnichannel assets. Prime and Amazon-consumer trust are major barriers for others however.
Are Newsletters the Future of Local News?
Publishing platform Substack has announced Substack Local, an attempt to bring the newsletter-subscription model to local journalism. The program will distribute $1,000,000 to up to 30 writers, to be chosen from a larger applicant pool. Each writer may be given a $100K "advance" and then receive 15% of subscription revenue for a year, to revert to 90% in year two. The company wants to "foster and develop the local news ecosystem by helping independent writers build local news publications based on the subscription model." It will also provide a range of other benefits, including mentorship from experienced journalists, access to subsidized health insurance and design services.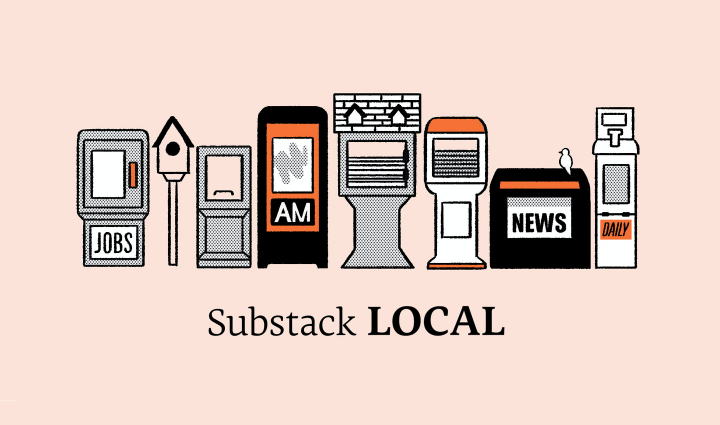 Our take:
Substack cites existing success stories of local news on its platform as the inspiration for formalizing Substack Local.
Call this an intriguing experiment; hopefully it will succeed. But it's not a solution to the structural challenges of producing local journalism.
Online advertising, which relies on scale and targeting, can't support local news. But the subscription model also has serious limitations.
Recent Analysis:
Short Takes
Listen to our latest podcast episode.

Please let us know what you think. Email gsterling@nearmedia.co with suggestions and recommendations.