Yelp's 'Request Call' Leads Option
Yelp continues to build out new non-advertising lead-gen capabilities for businesses. The latest is "Request a Call." It's an extension of Yelp's "Request a Quote" tool, which is free to claimed profiles. Request a Call will be added to any Yelp page participating in Request a Quote (available in most categories). "When a user requests a call from a business, they will have the opportunity to enter their preferred call time. When a call is requested, business owners will receive a message in their Yelp for Business inbox asking them to call the potential customer at a requested time." There's an option to negotiate call times with the user, whose phone number is masked using call forwarding. Yelp says a pilot of Request a Call "saw significant use ... with a 10% increase in total projects started on Yelp's website."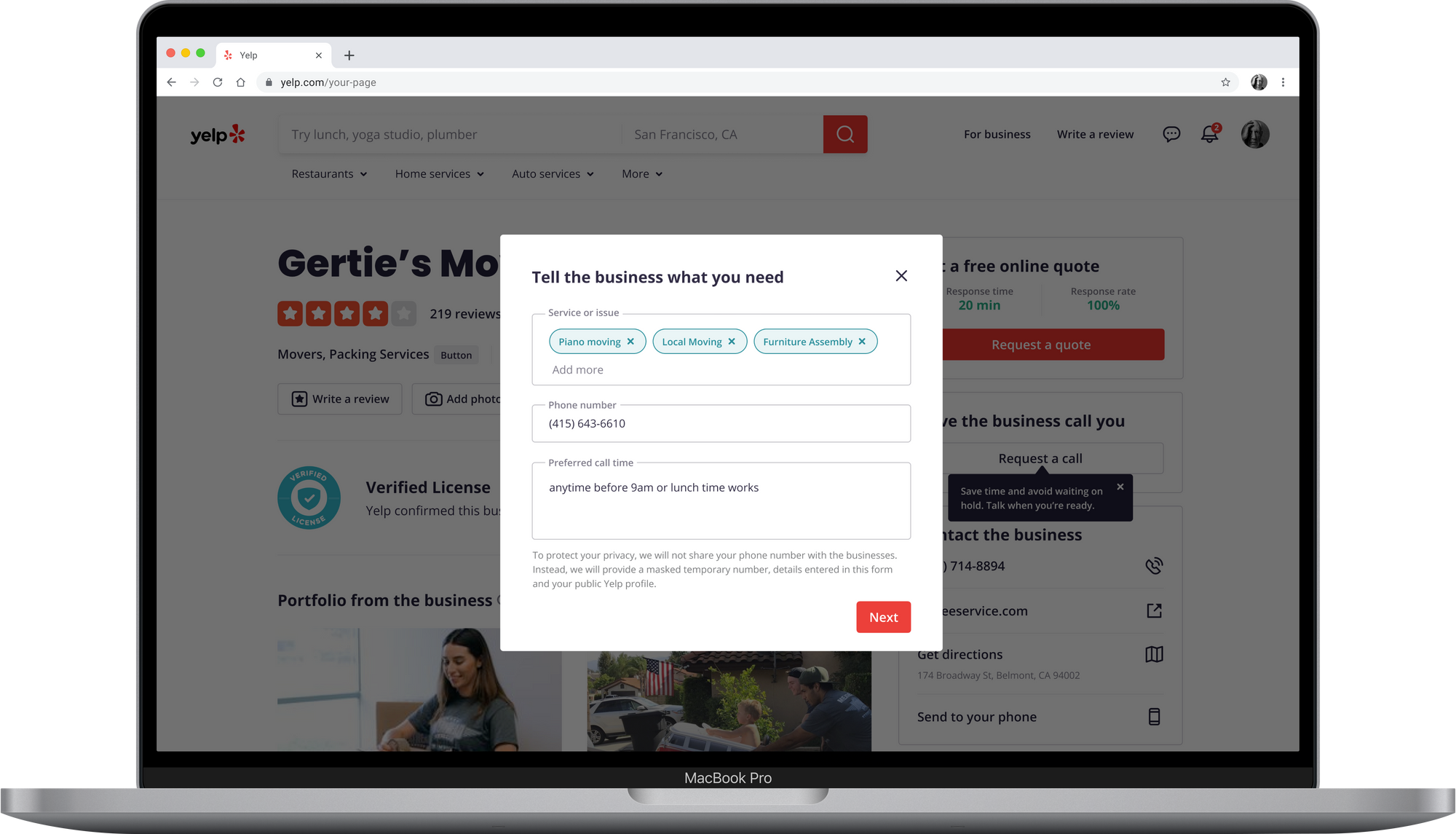 Our take:
Yelp's RFQ feature is useful but incomplete in many home services scenarios, where complex details or more context is required to proceed.
Many years ago most local directory sites used a "click to call" feature. However, that didn't allow call scheduling. That's a key difference here.
A common assumption: people don't want to talk on the phone. In fact GenZ prefers the phone for customer service. And this is just one more option for users, which complements other contact methods.
Survey: OOH Prompts Search
Among traditional media, Out-of-Home (OOH) has seen the largest percentage rate growth over the past few years. Still, OOH represents only 4% of ad budgets, while TV and video claim 78% (Magna Global). A new survey from the Out-of-Home Advertising Association (OAAA) and Comscore argues that OOH is as effective as TV for driving awareness and intent. The study polled ~1,600 Americans over 16. Respondents were asked about actions taken after ad exposures in different media: OOH, online video, display, radio, TV and print. Actions included use a search engine, search social, search video, post on social, post video, download app, website visit, purchase online. Use search engine was the top post exposure action. With the exception of TV, OOH drove the most search activity (see below). The study was based on recall, not observed behavior.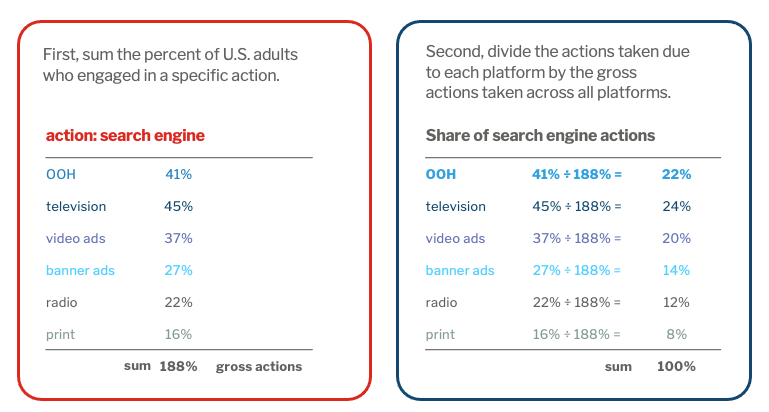 Our take:
It appears consumers took multiple actions and used multiple channels after ad exposures. Search was #1, social and video followed in order.
There's no discussion about desktop vs mobile. It's a safe bet mobile is where most of the post-OOH search action took place.
Traditional media are now getting a second look from marketers because of the soaring cost of PPC. Ideally, marketers invest in a mix of channels, which work together – as the OOH + search findings suggest.  
Future Retail: Indoor Nav, Pay with Face, No Cashiers
Juiced by COVID, the tech-driven future of retail is taking shape. And while that's a very broad discussion, there are a few emerging developments defining its contours – beyond curbside pickup. For example, indoor navigation and augmented reality come together in Dent's technology (integrated into retailer apps like Marks & Spencer). These concepts were being pursued a decade ago but the market wasn't ready. Now both consumers and retailers are. Autonomous checkout is also gaining traction, with software like Amazon's Just Walk Out and Standard.ai's even less cumbersome solution. And in a related area, biometric payments will see growing adoption, although privacy may be an issue. Mastercard announced a new Biometric Checkout initiative – using facial recognition or hand prints – that aims to create standards and interoperability across vendors to accelerate biometric payments adoption globally.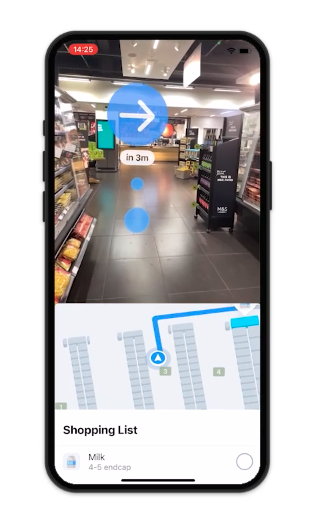 Our take:
Despite the rhetoric around CX improvements (and data), competitive pressures and labor shortages will probably be adoption drivers.  
With autonomous/biometric checkout, privacy looms large. These companies will need to be front and center with data security.
Indoor navigation in particular has been a long time coming. It will be especially valuable in large retail environments, reducing abandonment.
Recent Analysis
Short Takes
Listen to our latest podcast.

How can we make this better? Email us with suggestions and recommendations.