Verizon Inks Catalina Deal to Track Ad Impact In-Store
Last week Verizon announced a partnership with Catalina to connect digital ads to store visits for CPG brands. Verizon's ID graph is built on consumer data captured from Yahoo and AOL properties (and mobile subscribers). The ID data is matched with Catalina's massive loyalty card database (200+ million) that records in-store transactions. The cards are from "grocery stores, drug stores, mass general and convenience." Brands will have access to daily sales analysis and post-campaign measurement. There's a ton of data here, including product-specific purchase data and myriad shopper segment and behavioral insights.
Our take:
This comes at a time when online-to-offline insights will be more difficult to obtain because of privacy.
Existing privacy rules don't appear to threaten the partnership, although CCPA would in theory apply (but nobody's opting-out).
Verizon's purchase of Yahoo and AOL now looks smarter and smarter.
Albertsons Reveals Much Deeper Google Integration
Google recently announced grocery partnerships designed to improve the efficiency of curbside pickup for both stores and consumers, focused on Google Maps and messaging. Kroger's Fred Meyer stores and Albertsons are inaugural partners. Turns out, the Albertsons relationship is much deeper than initially discussed. Underway for a year, features will include "shoppable maps with dynamic hyperlocal features, AI-powered conversational commerce and predictive grocery list building." Albertsons is the second-largest US grocery company; it owns more than 2,000 stores with brands that include Safeway, Vons, Jewel-Osco, Pavilions and Star Market among others.
Our take:
Google will be providing data and insights to Albertsons and its stores, to help optimize services and increase sales.
The effort seeks to be "transformative." Grocery is on the vanguard of the hybrid online-offline shopping model.
Both are competing against Amazon and, if successful, the model becomes a template for Google to expand to other retail categories.
Pent-Up Demand vs. Fourth Wave
Due to COVID variants, the US may be entering a fourth wave. While experts disagree about what's happening, it's clear cases are rising. It's easy to understand why: pent-up demand is driving people, who believe COVID is nearly over, to relax and return to pre-COVID activities. For example, Godzilla vs. Kong earned nearly $50 million in US theaters this weekend. More theaters are now open though many are still not and capacity remains limited. This shows people are eager to do "normal things." In-store shopping is also rising, with nearly 30% growth since the start of 2021. And there's lots of anecdotal evidence of indoor dining across the country – whether it's yet safe or not.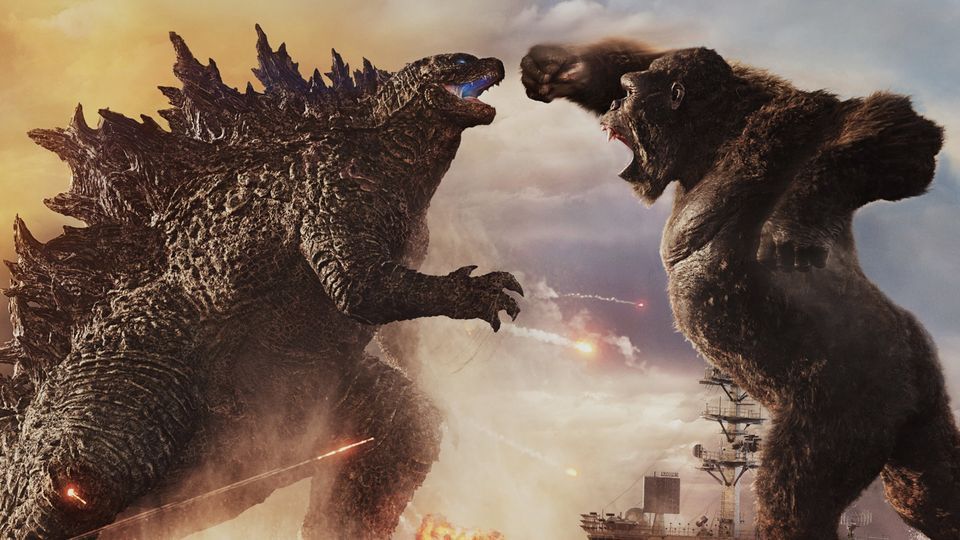 Our take:
We've discussed multiple times how consumer demand for normalcy will fuel a return to stores and pre-COVID behavior.
This means that post-COVID commercial activities won't look radically different. But the recovery's pace will be uneven, industry specific.
Ironically, retailers and merchants will help reinforce online consumer behaviors and e-commerce gains by closing stores.  
Short Takes
Listen to our latest podcast episode.

Please let us know what you think. Email gsterling@nearmedia.co with suggestions and recommendations.