Twitter Purge Begins
If you're still on Twitter, you probably fall into one of three camps: the boosters, the haters or those who want to wait and see. But "Chief Twit" Elon Musk himself wasted no time in making changes. Following his termination of top Twitter executives ("for cause" to allegedly avoid payouts), Musk and his lieutenants drew up plans for mass layoffs. He previously suggested laying off up to 75% of employees. One investor was apparently told the number would be closer to 50% but could initially be 25%. Musk denies he's trying to avoid any employee vesting or payouts with layoffs. This is a precarious time for the company. Amid an overall decline in engagement by heavy users, some celebrities are leaving the platform, while an embryonic grass-roots movement seeks to turn Twitter into Tumblr (destroy its value). In a bid for quick revenue, Twitter is reportedly going to combine verification and Twitter Blue into a $20 monthly subscription. Twitter has roughly 400K verified users; if they all paid that would equal $96 million.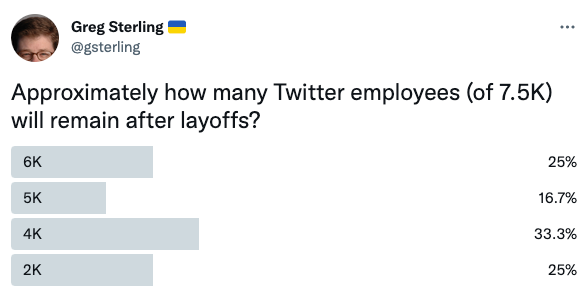 Our take:
Local News Decline and Polarization
People often blame disinformation and social media "echo chambers" for the current state of political polarization. While there's much truth in those claims, the causes are many and varied – and have been decades in the making. One of the less-discussed influences on the current political climate is the decline of local news. First, the rise of TV and then the internet undermined local newspaper revenues. Today the newspaper industry, especially local news, is a withered shell of its former self. A case-in-point is Gannett. The largest US local-news publisher is in revenue free-fall. And the disappearance of local coverage has created a vacuum filled by national publications (NYT, WaPo), cable TV and social media, which tend to generate more polarization. More cynically, partisan "zombie" local papers have appeared, masquerading as news but with a political agenda. Quality local coverage is expensive and there's no easy fix.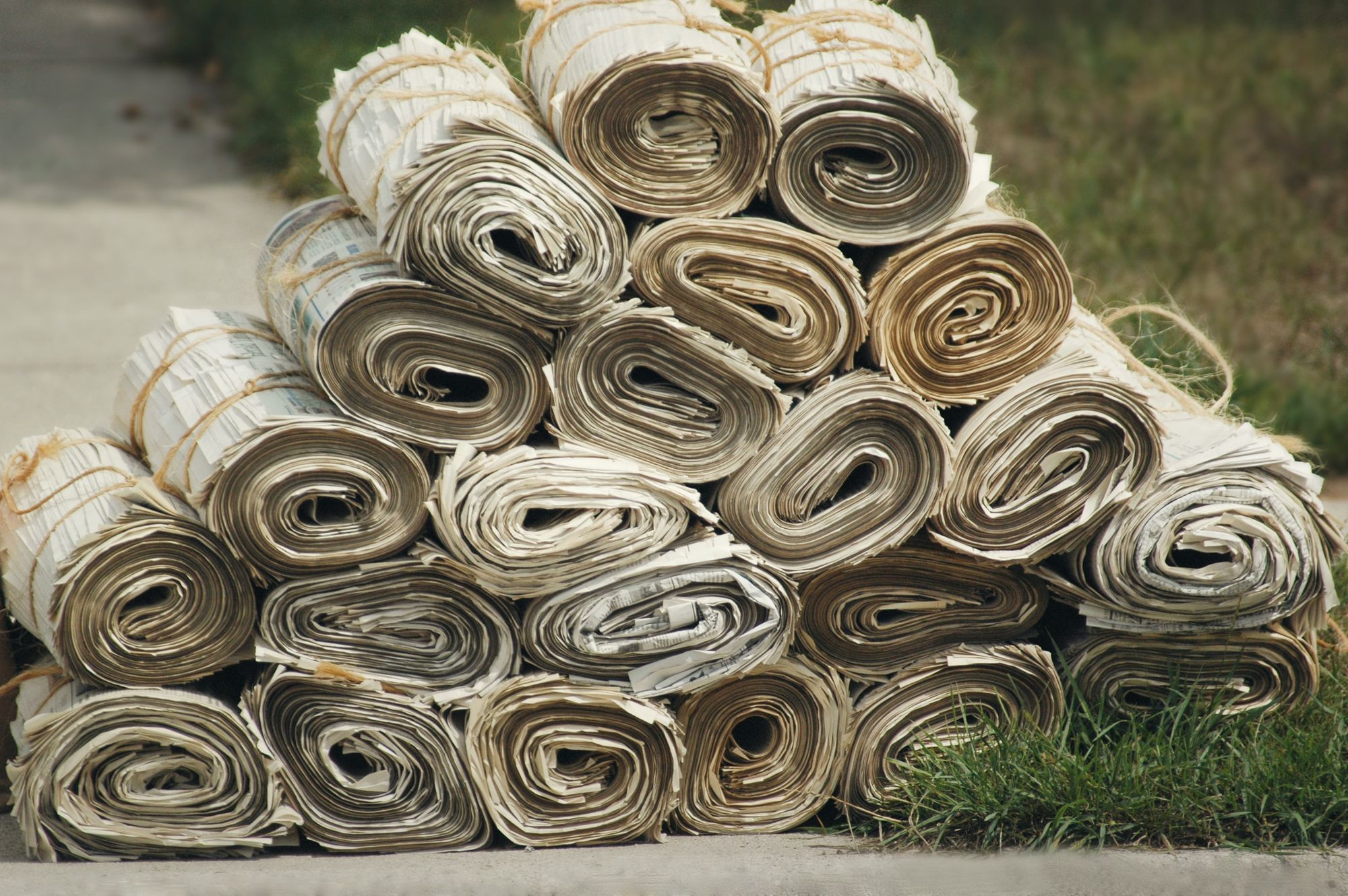 Our take:
Considerable local news experimentation over the years has yielded a patchwork of business models, none of them a sliver bullet.
Axios was acquired by Cox for $500+ million. That purchase was driven in large part by Axios' local news initiative. Yet Axios' local news is thin.
The industry is now pushing the Journalism Competition and Preservation Act, which would allow news orgs. to collectively bargain with large digital platforms similar to the Australian model.
SMB Survey: 78% Make ≤$100K  
According to government data there are now roughly 33 million SMBs in the US. Of those, 81% (25.7 million) have no employees. About two-thirds (67.6%) will survive two years and only about half (49%) will survive five. In 10 years a third will remain (33.6%). According to a 2021 non-employer SMB survey by the Federal Reserve (n=6K+), the services performed by these individuals are the only job for 67%. More specifically, 40% are independent contractors, 17% are gig workers and 15% have multiple jobs. The vast majority (78%) make $100K or less per year; 20% make between $100K and $1M. Only 31% have seen revenue growth since 2020, while 47% are seeing less. This coincides with Alignable's recent finding that 37% of SMBs couldn't make October rent, up 7% vs. the previous month. For larger SMBs, hiring in Q2 was the biggest challenge, while inflation and potential recession are also big concerns.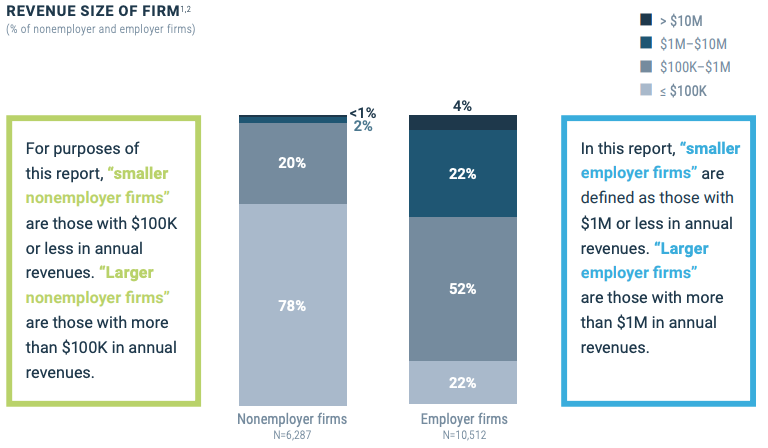 Our take:
New business formations continue apace, especially "high propensity" applications – those more likely to have payrolls in the future.
SMB owners tend to be optimists, reflected in their still-bullish outlook about their own prospects vs. the larger economy.
If the Federal Reserve survey numbers above can be generalized (they disclaim this), it means ~20M non-employer SMBs are making ≤ $100K.
Recent Analysis
Short Takes
Listen to our latest podcast.

How can we make this better? Email us with suggestions and recommendations.