Amazon's Lock on E-commerce
Amazon dominates e-commerce. And it appears there's nothing on the horizon that will change that. A new report from Feedvisor captures why the company has become the largest US retailer by gross sales. According to the survey of 2,000 consumers, 92% are more likely to buy products from Amazon than other e-commerce sites. In addition, 56% visit Amazon daily or a few times a week, which is up from 47% in 2019. Consumers are highly satisfied (90%) with Amazon's customer service; 95% are satisfied with search relevance; 99% are satisfied with product assortment. People also generally like Amazon's ads and consider them useful. Prime is wildly successful and continues to drive loyalty and purchase volume. According to this survey, Google is way behind as a shopping tool.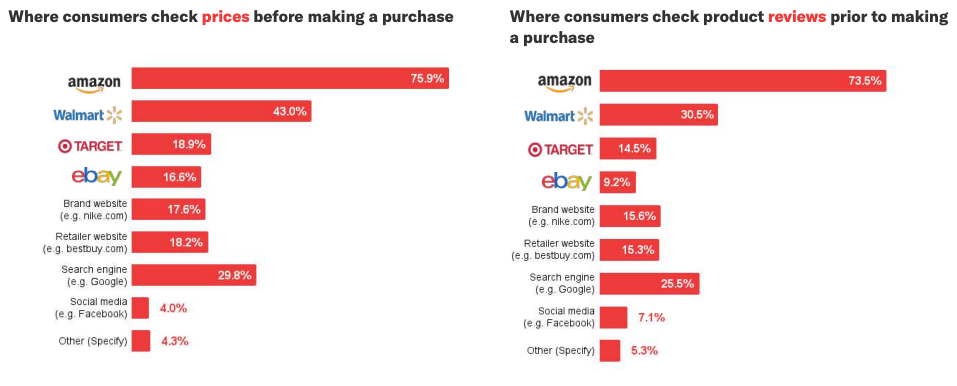 Our take:
The one meaningful negative is fake reviews: "The prevalence of fake reviews is eroding trust." Only 31% now have high confidence in Amazon reviews.
As more people, post-COVID, buy things online Amazon will continue to gain.
If the findings can be extrapolated to the larger population, Google is badly losing the e-commerce war to its most aggressive rival.
No One Answers the Phone Anymore
Most of our phone calls now happen on smartphones and most people don't answer the phone for unknown callers. A December 2020 survey from the Pew Research Center found that an average of only 19% respond to a call from an unknown phone number. However, 67% will check a voicemail after the fact, while 14% ignore the voicemail. In one sense this is not news; it has been a developing trend for years and is a response to the epidemic of fraud and spam calls. But what's also interesting: surveys indicate that, for customer service, people typically prefer talking to humans on the phone vs. other options (text, chat, email), though there are some nuances. Non-white younger males with lower incomes were the most likely to answer unknown calls, Pew found.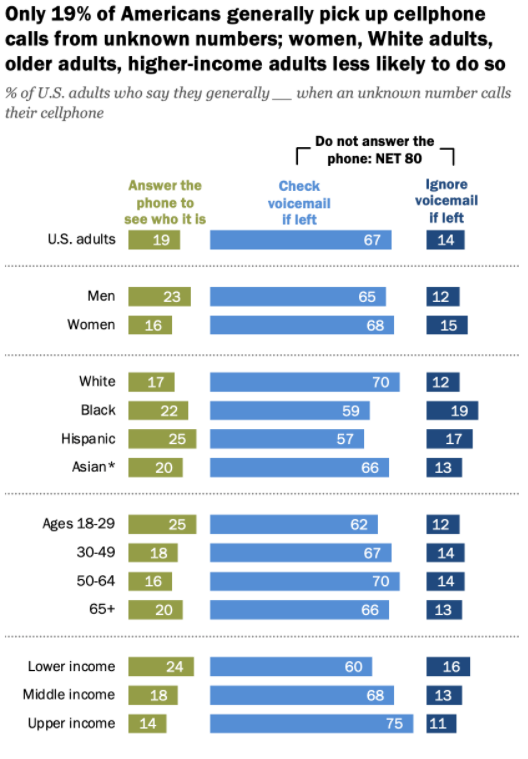 Our take:
There's a major disconnect between how some businesses operate (outcalling) and consumer resistance to calls.
Accordingly, conventional inside sales approaches may be less and less effective over time. Companies need to generate in-bound interest.
As more people WFH, this impacts B2B sales significantly. It's going to be almost impossible to connect with someone who doesn't want to talk.
92% of SMBs Can't Afford Digital Marketing
A company called WebFindYou argues that 92% of US SMBs cannot afford what the company calls "true digital marketing." The company's definition is vague: "True Digital Marketing is the concept of maximizing a company's online presence, and therefore leads and sales, by doing 'everything digital.'" Let's assume it means online marketing best practices and paid media. The analysis is based on budget recommendations from the SBA, AMA, Entrepreneur, Deloitte and Gartner, which collectively assert that between 8% and 13% of gross revenues should be spent on marketing. The blog post does discuss spending in some detail, including in-housing vs. using external agencies. But as we know from numerous surveys, most SMBs don't use an outside marketing agency.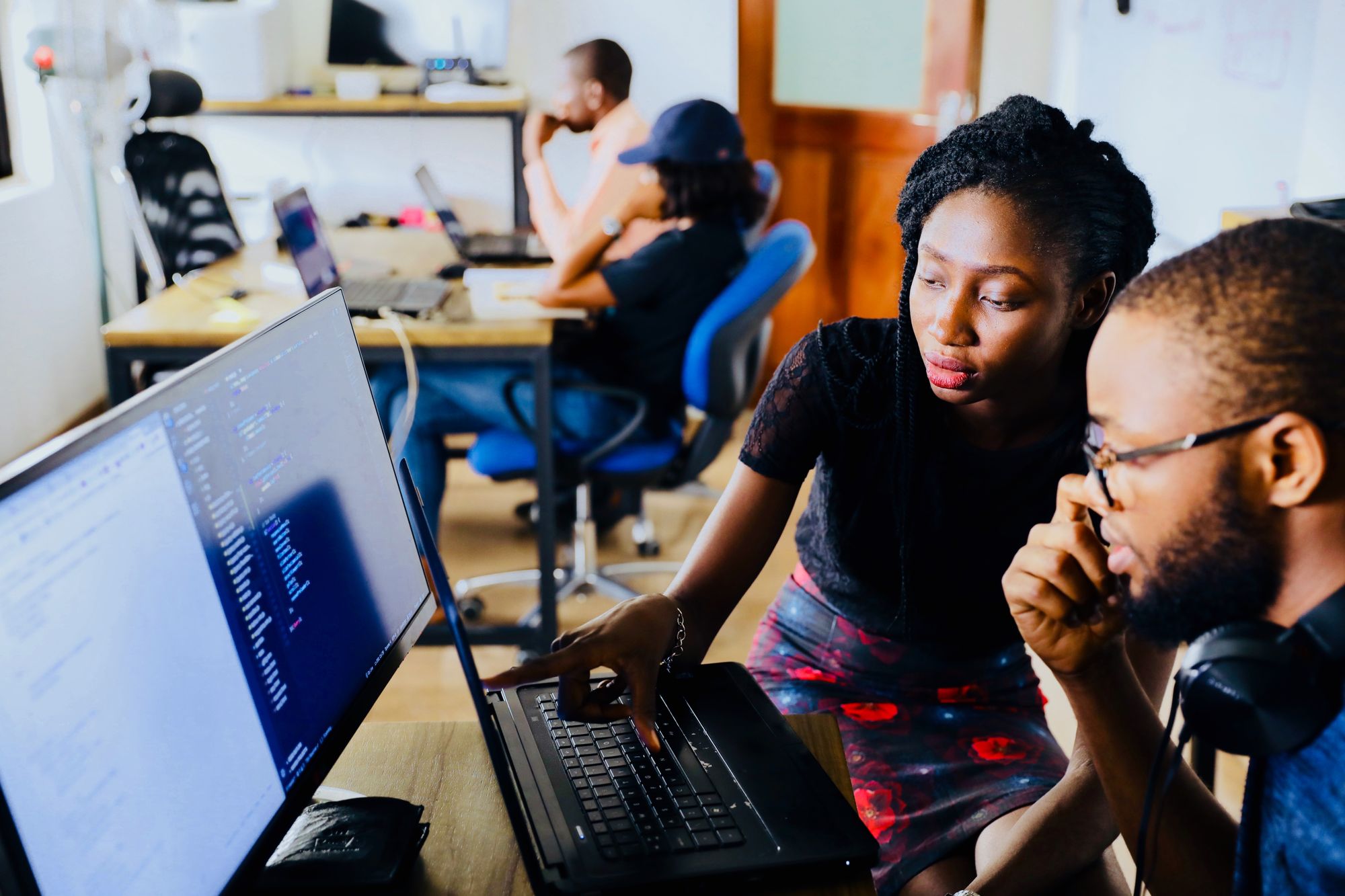 Our take:
The "what you should be spending" analysis includes headcount, webhosting and other digital services. So it's an "all in" analysis.
The company says all these costs amount to more than $10K per month. Although the number hypothetically goes up or down based on revenues.
This raises the question, again, of how big SMB addressable market is for SaaS companies and agencies. (Also, see Wix.) The counterpoint is the GMB + website strategy which is relatively cheap and effective.
Recent Analysis
Short Takes
Listen to our latest podcast.

How can we make this better? Email us with suggestions and recommendations.