Apple's Opt-In Ad Rules Hurt Facebook
There are many cynics who believe Apple's opt-in tracking rules (ATT) aren't about protecting consumer privacy but instead about boosting Apple's own ad revenue. Apple is marketing privacy as a differentiator vs. Android devices. But whatever Apple's actual motives, ATT is starting to have an impact on Facebook. It's apparently driving higher ad prices. Among other impacts so far: underreported web conversions, lower ROI, higher ad loads and (a few) defecting advertisers and investors. In damage-control mode, Facebook is seeking to restore confidence in its capacity to measure and do attribution. Despite measurement problems, most advertisers will likely remain faithful. Finally, anecdotal reports say SMBs are seeing a bigger impact than brands.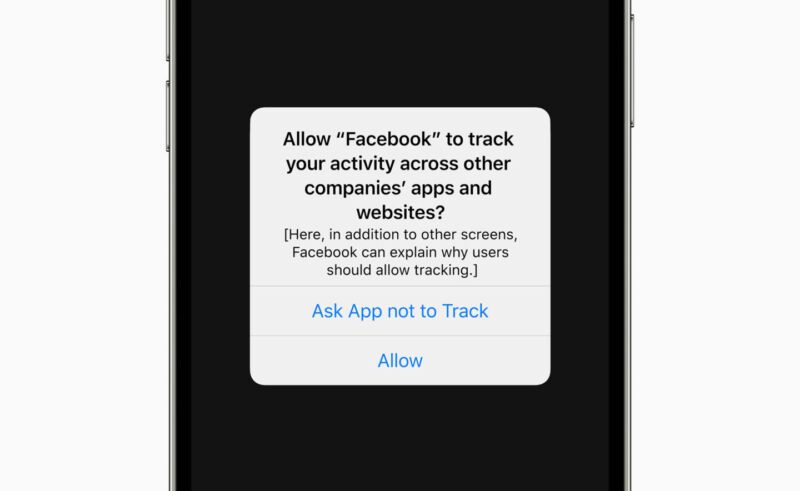 Our take:
Survey: Voice Search Stalling
For several years, "voice search" – a mashup of smart speakers and voice input on smartphones – was a shiny new object. I wrote many stories for Search Engine Land (example) about the growth of voice search usage.  A kind of metaphor, there was a widely cited (but now debunked) stat that half of all search queries in 2020 would be voice searches. There was also a heated debate about whether marketers could optimize for voice search. But now, a survey from The Manifest finds voice search usage frequency declined in the past three years. Among the other findings: "only 18% ... use voice search more than once a week, compared to 53% in 2018." And 60% say they never use voice search, though younger users are more inclined than older people to do so. This is just one survey, so we should be cautious. But it's instructive.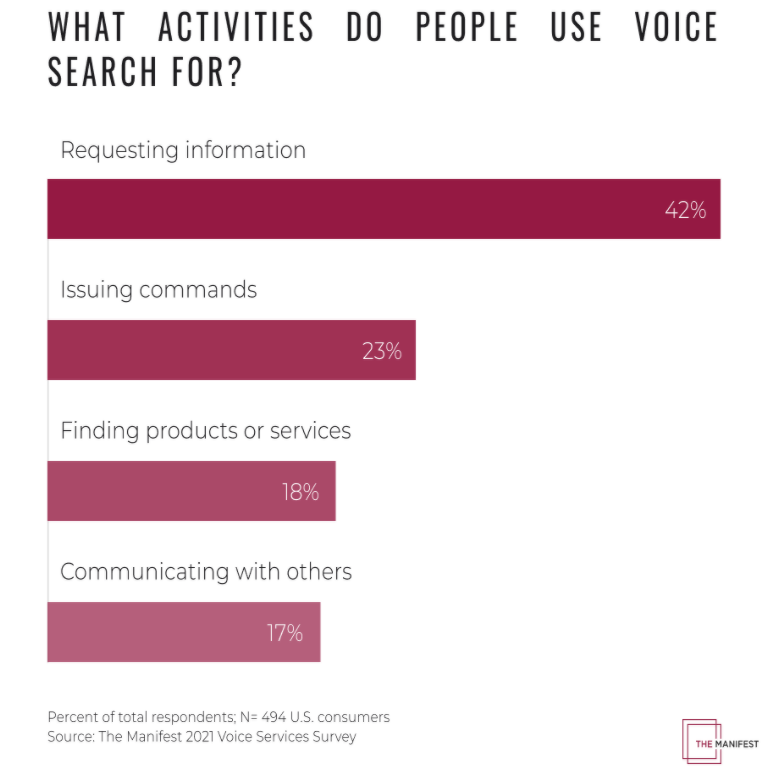 Our take:
Again: Stores Critical for Brand, CX
There have been perhaps 20 or more"Future of Retail" reports in 2021. Most emphasize the acceleration of e-commerce while allowing that physical retail has a role to play. The superficial ones argue e-commerce will only continue to gain at the expense of stores. The thoughtful ones explore the symbiosis (avoided "synergy"). As we enter Q4, here are a few data points that underscore the vital importance of stores: 92% of consumers want to shop in stores (Square); "shoppers return 5-10% of what they purchase in store but 15-40% of what they buy online" (Happy Returns); 75% will spend more after receiving high-quality service from store associates (RetailEXPO); "a combined physical and digital presence can help brands drive increased impact by 32%" (Analytic Partners); "a physical store gives you a chance to create [an] immersive brand experience" (LS Retail). I could go on. The most successful retail experiences will recognize and utilize (avoided "leverage") the interdependence of the digital and physical. This is not two channels but one holistic customer experience.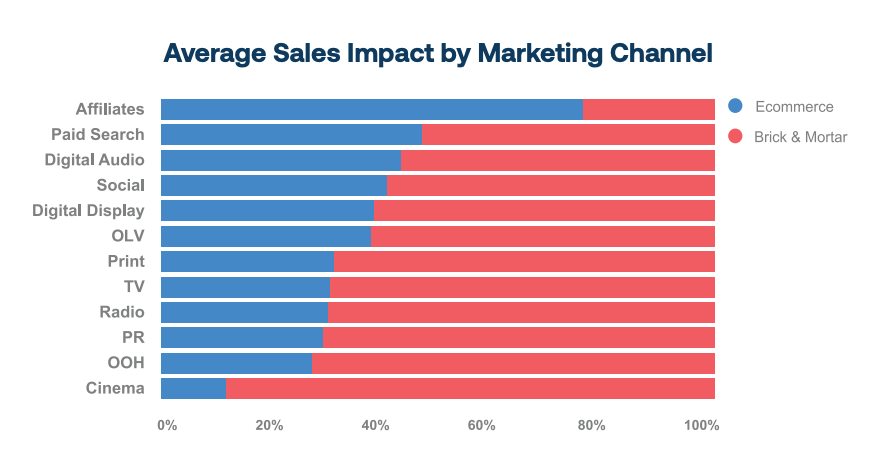 Our take:
Short Takes
Listen to our latest podcast.

How can we make this better? Email us with suggestions and recommendations.