Yelp: 60% of Revenue from 10% of Views
Yelp reported Q4 and full year 2021 revenues this week, beating analyst estimates. Growth has come despite a sales force that is 50% smaller than in 2019 (investor deck). The vast majority of searches and page views (90%) are from "restaurants, retail and other" but that generates only 40% of revenue. The remaining 60% comes from "services," which represent only 10% of page views. Yelp says it's only monetizing 25% of services leads, up from 10% in 2018. Most ad revenue is from SMBs but 27% is enterprises, and self-service is growing. At the end of 2021, Yelp reported 83 million users (mobile and desktop), 5.8 million "active claimed business locations" and 244 million reviews (29% are filtered). Roughly 10% of locations on Yelp pay to advertise in some form.

Our take:
There's considerable positive news in Yelp's investor presentation. It has lots of opportunity to grow – on paper.
But Yelp has grown revenue without substantially growing its advertiser base. That's a problem that goes to usage but also to SMB appeal.
Yelp has been working the Google antitrust angle for years. But it needs to aggressively market trust to consumers.  
IAB: Industry in Cookie Denial
A recent IAB survey of "200 leaders across brands, agencies, publishers, ad tech, and data companies" finds the industry is overconfident and unprepared for the demise of cookies/identifiers and reduced availability of third party data. According to the "State of Data," 77% of industry respondents believe they're prepared for the loss of cookies but 66% aren't adopting alternative measurement strategies. Beyond this, investments in third party data actually grew significantly last year. The IAB argues, marketers aren't focused enough on first party data and measurement challenges going forward. It estimates $10 billion in annual sales could be at risk if the industry doesn't act soon. The report also found only 46% of respondents were "knowledgeable about Google's Privacy Sandbox," as an indicator of broader unpreparedness.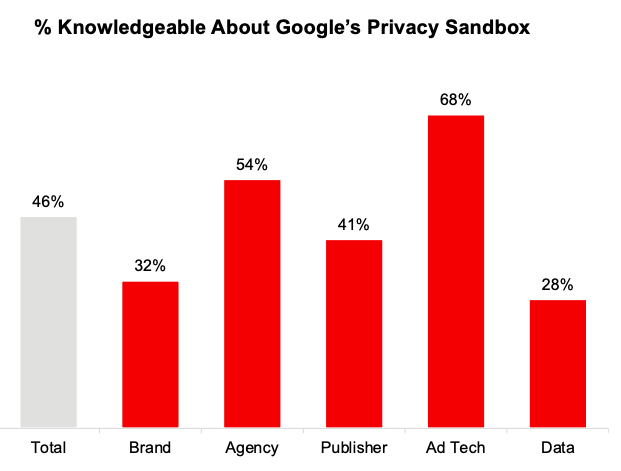 Our take:
Apple IDFA deprecation is a leading indicator of what may happen. Facebook said it will lose $10B this year as a result of opt-in tracking.
Costs for marketers and brands have also increased as a result of Apple's privacy moves; CPC inflation is likely across the board.
No surprise: People often don't change until they're compelled to (if then). There's also lots of inertia within organizations.
DoorDash Capital a New SMB Lender
DoorDash announced a new program to provide cash advances to customers (with fintech company Parafin). It's doing this, it says, in response to the failure of traditional banks to meet the needs of SMBs. Square/Block, Toast, Stripe and others have similar programs. According to the company, prequalified merchants "will soon see a pre-approved advance amount in their Merchant Portal under the 'financing tab.'" Funds become available in less than two days. The merchant need only click "accept." There's a fee, but no interest. Repayment is automated by DoorDash, as a percentage of merchant sales, over one-year. The company said it ran a pilot program with more than 1,000 customers, who "gave the service a high Net Promoter Score of over 80."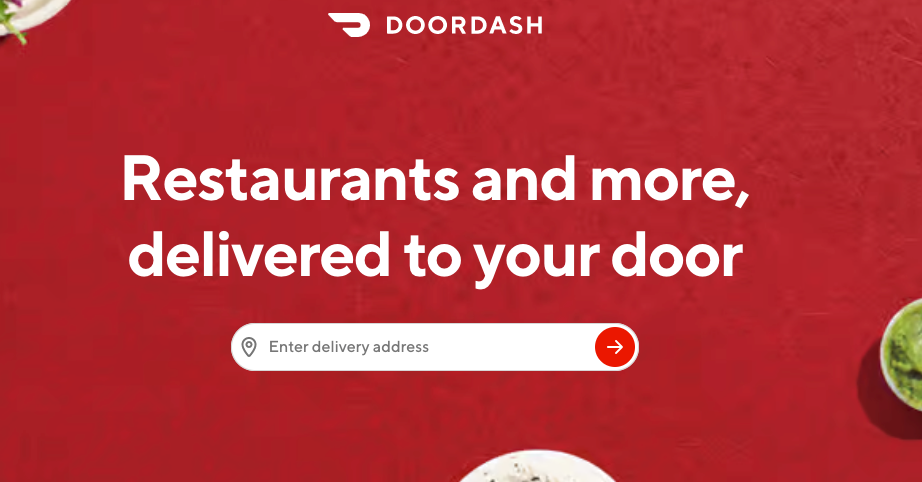 Our take:
Cash flow has been a persistent issue for SMBs and many independent restaurants in particular.
DoorDash has often been in an adversarial position with customers, with high fees and ethically dubious practices. This partly mitigates that.
DoorDash Capital creates a new income stream for the company, which exits in an intensely competitive segment and is wildly unprofitable.
Recent Analysis
Short Takes
Listen to our latest podcast.

How can we make this better? Email us with suggestions and recommendations.