Report: Intuit to Buy Mailchimp for $10B
Bloomberg reported this week that Intuit, maker of tax and accounting software, is seeking to buy Mailchimp for $10B or more. It would be the largest acquisition in the company's history after Credit Karma, picked up last year for $8B. This makes a lot of sense for Intuit, which has sought multiple times to deliver digital marketing services to its largely small-business customer base. Mailchimp was founded 20 years ago and is entirely bootstrapped. The company has evolved from an email marketing tool to a more full-service digital marketing platform for SMBs and agencies. Bloomberg reported that Mailchimp had $300M in EBITDA in 2020. The company also has a reported 11 million customers. Intuit says it has 50 million customers globally and nearly $8B in annual revenue.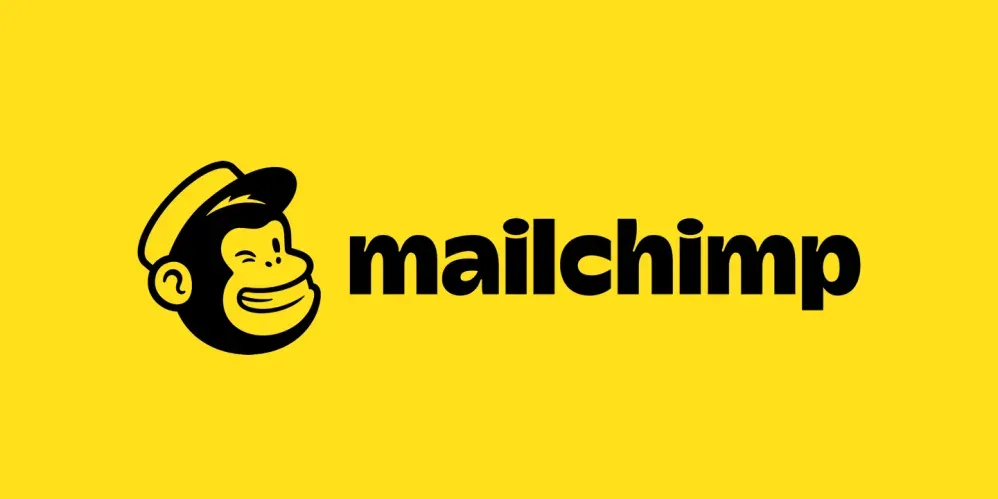 Our take:
Putting aside price, on paper this looks like a smart deal for Intuit. It's a great deal for Mailchimp, which started exploring a sale last year.
Intuit, however, has a history of failure when it comes to integrating marketing services for SMBs, not limited to StepUp and Demandforce.
The only way this will really work is if Mailchimp is allowed to remain an independent subsidiary and Intuit doesn't "monkey" with the formula.
Goodcall Rises from the Ashes of Google's CallJoy
Goodcall, an "intelligent phone agent," announced $4M in seed funding and a Yelp partnership. Goodcall was started by former Google executive Bob Summers who was the GM of CallJoy. Remember CallJoy? Shuttered in July of last year, CallJoy was a virtual agent that answered phone calls. filtered spam (read: inside sales), answered basic questions, and enabled booking/ordering. It was $39 per month. There wasn't enough adoption for Google to keep CallJoy going, however. Goodcall looks like a slightly simpler version of CallJoy with revamped pricing (note: same actor in both companies' video explainers). It uses a freemium model, with two paid plans: $19 and $49 per month (per location) for multi-location businesses. Yelp will offer Goodcall to its SMB customers.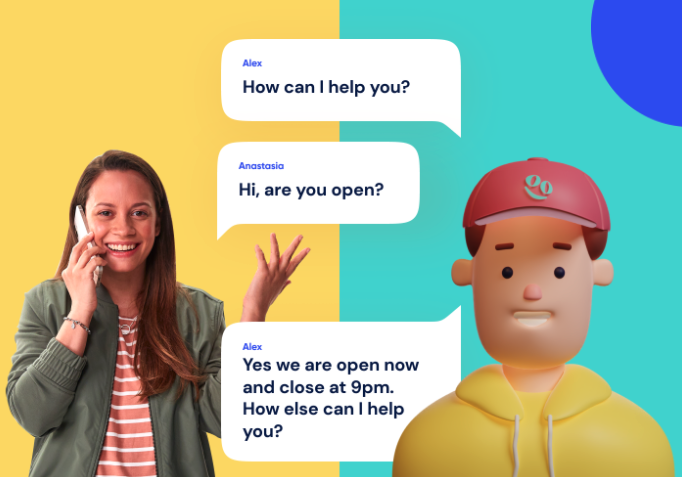 Our take:
One old stat (2016) argues ~60% of SMBs don't answer the phone. Yet consumers reportedly prefer to contact SMBs via phone.
CallJoy was a solid product, if more complex than necessary. It lacked marketing and a commitment from Google (par for the course).
Goodcall's timing may be perfect now, as labor shortages continue to plague the SMB market. Tools like this are a response.
Traditional Channels, Local(ized) Media More Trusted
Kantar's new Media Reactions study tracks attitudes toward ad channels (international survey). It uses multiple variables to rank sites/media types by "equity": "by combining multiple positive and negative dimensions, [the study] provides a comprehensive understanding of how ads are viewed." One way to translate "equity" is consumer ad-receptiveness. TikTok and Amazon had higher equity than Google or Facebook; traditional media generally outranked digital. And local/localized media had stronger equity than global, although Apple News "has the highest ad equity in the United States." There was also misalignment between marketers and consumers: "marketers trust TV ads and online video most... [consumers] trust newspaper ads and events most and consider digital OOH to be the most innovative channel."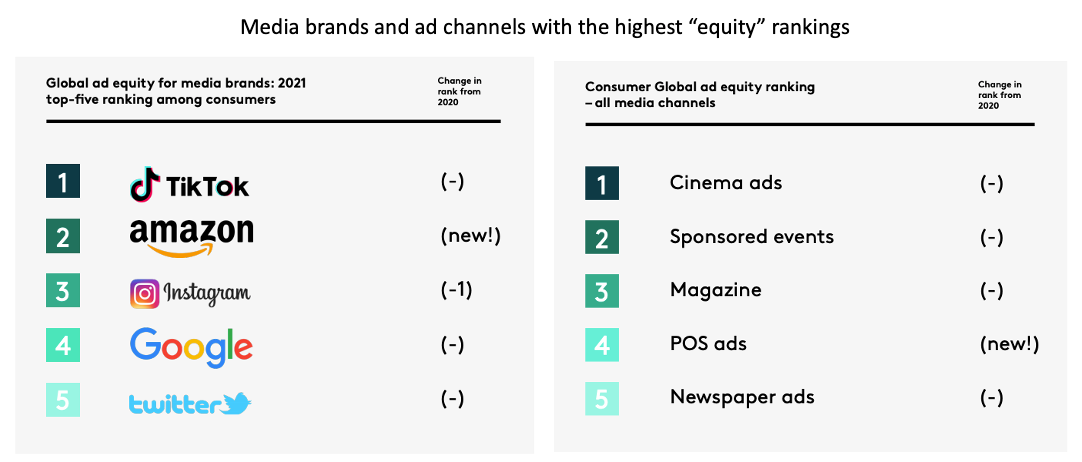 Our take:
It makes sense that  local media brands (or localized global brands) had greater equity than global counterparts; they're more "relevant."
Older digital brands (e.g., Google) were rated more trustworthy (read: familiar); newer brands (Spotify, TikTok) were more innovative.
We're struck by the disconnects between where the audience is concentrated (global digital brands) and where the greatest equity/trust reside: traditional and local media.
Short Takes
Listen to our latest podcast.

How can we make this better? Email us with suggestions and recommendations.