Starting today the Monday edition of the newsletter will be written by Mike Blumenthal and have a more tactical focus on GBP and local search. If you have any feedback, please let us hear it.
Study: When to Ask for Reviews
Asking for reviews too soon after a transaction can turn customers off. That's one of the unexpected conclusions of a recent study, from University of Nevada at Las Vegas, that explored how the timing of review "asks" impacts response rates and review quality. The conventional wisdom is that review solicitation should happen quickly after a customer engages with a business. But the study offers more nuanced recommendations. Immediate reminders actually reduced the chance of a review being left. Delayed reminders, by comparison, significantly increased the likelihood of a review, compared to control groups. Without any solicitation, review rates declined 50% "every three or four days," from 12% on day one to 6% on day five and further down from there. With solicitation, review rates were lower during the first week but higher in week two. Review ratings/quality did not change regardless of whether they were unprompted or solicited. The researchers hypothesized that asking for a review too early triggers pushback while a delayed solicitation is more accepted as a friendly reminder.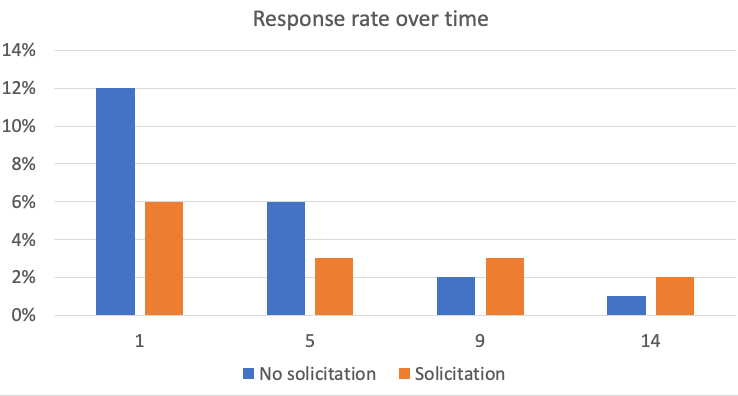 Our take:
Get permission from your customer/client for review solicitation during the interaction. Doing so could mitigate some of the early drop off.
Measure the average time your clients take to leave reviews without solicitation; try sending out the review solicitation after that point.
One size doesn't fit all and results will likely vary by industry, product and client touchpoints. Test and adopt the timing that works best for you.
GBP Missing Review Support  
With the rollout of a new AI based review filter last year, Google saw an uptick in reports from small businesses that many legitimate reviews had gone missing. If the business contacted Google Support they were told the review went missing because of TOS violations and nothing could be done. In the GBP product forum, however, Product Experts were given the opportunity to escalate these missing review complaints and, with enough information and detail, the reviews were often restored. Finally, after 14 months, Google has implemented a missing review support process where businesses can contact support directly. Assuming the correct reviewer user name is provided and that there was no actual TOS violation, Google will restore the review. A longer, step-by-step article on this new process will be available tomorrow.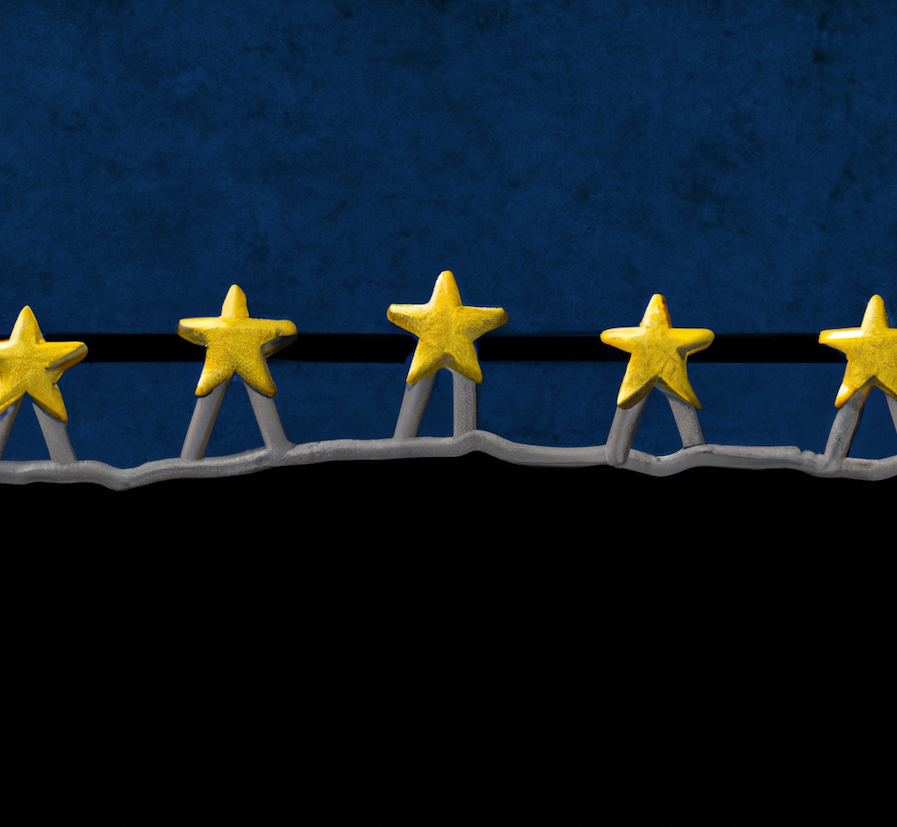 Our take:
Google's vaunted AI resulted in a large number of unjustified review removals. Google's review filter inordinately punished new and service businesses, leaving many SMBs stranded
While the new system is an improvement, it may still result in "false positives" and unjustified removals.
Businesses must have an exact user name, but SMBs are unlikely to realize there's a difference between a customer name and a Google ID.
Local Pack Videos Live
At Google Marketing Live 2022, Ads VP Jerry Dischler commented, "We're transforming the SERP into an endless stream of visual ideas." Video is a central part of that strategy and has increasingly become part of ads, search and Google Maps results. It appears the Local Pack is getting video as well. When a GBP business or its customers upload a video to the profile, it will automatically be elevated to the second photo position and auto-play on mobile, if the profile is selected as one of the Local Pack results. However, within Google's SGE local-mobile results, the video is elevated to position one – making it even more prominent.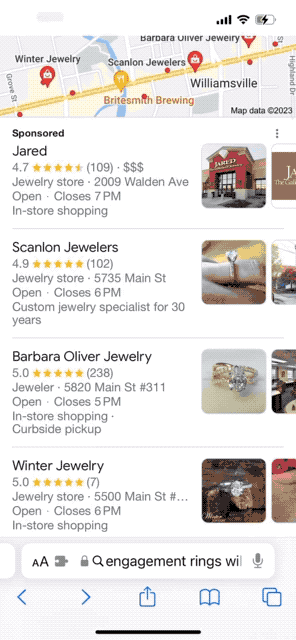 Our take:
Since the rise of TikTok, Google and YouTube have been emphasizing short video. And Google is doubling down on video in the SERP.
Local search results and the Local Pack are obvious places for video.
Every business should now be creating short-form videos for GBP, YouTube and, if appropriate, TikTok and Instagram.
Recent Analysis
Short Takes
Listen to our latest podcast.

How can we make this better? Email us with suggestions and recommendations.