No AI for 70% of Google Queries?
Google's SGE has three or four modes: auto-generated AI Snapshots, "manual" AI (push to "Generate"), an AI "is not available for this search" message and no AI option. All these are shifting as the company tweaks SGE, seemingly daily. For example, two days ago I got SGE results for multiple YMYL searches; today nothing. And Cyrus Shepard identified multiple categories – navigational queries, recipes, NSFW, health, financial, news, weather, lyrics, "sensitive" topics – where Google doesn't present SGE results. In a few cases it offers the "Generate" option. He estimated these no-AI categories amounted to between 50% and 70% of all search volume. He frames the no-SGE results as "safe from AI" (for SEOs). My queries, however, do show AI content for a few of the same categories. Most of the time they do require a "Generate" click. It's clear SGE is in flux, as Google watches user behavior and makes adjustments daily.
Google's AI pullback?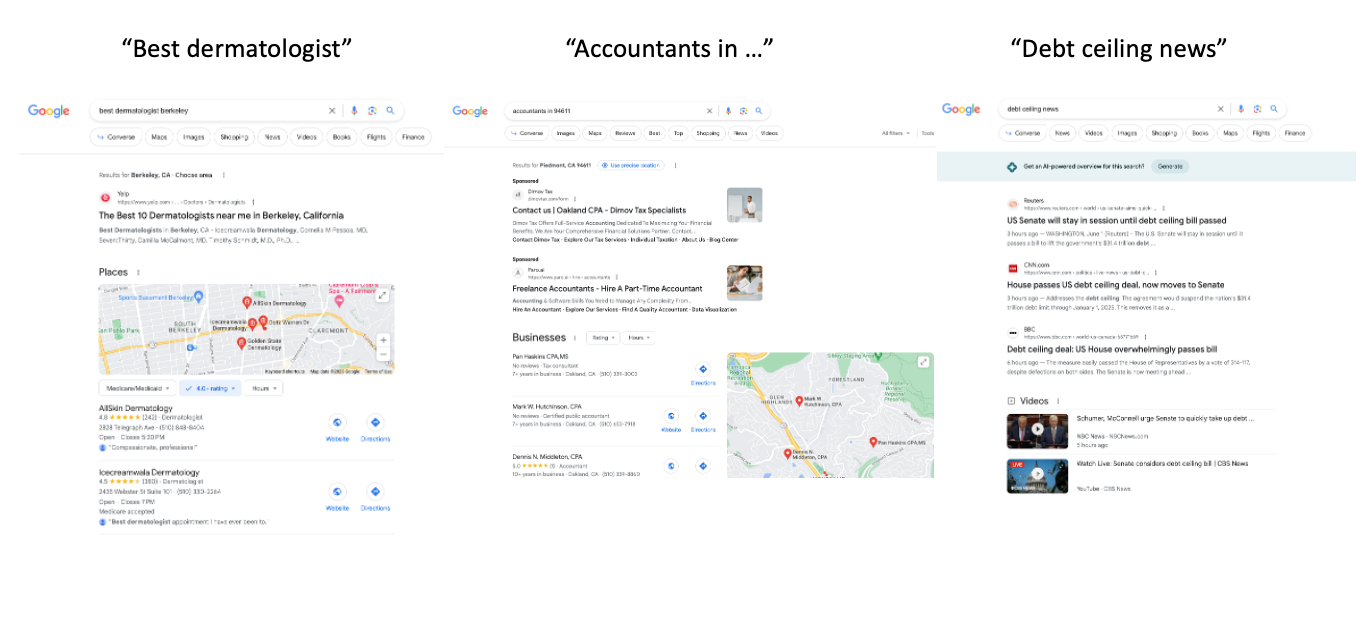 Our take:
How will this resolve when SGE leaves labs? My hunch is that the default will be the manual-Generate button, but it will vary by category.
SGE seems mostly a "defensive" offering, designed to retain users rather than genuinely create a next-generation search experience.
Were it not for competitive pressure from OpenAI, Google probably wouldn't have generative AI in its SERP at all.
SMBs Not Using Apple Biz Connect
Earlier this year Apple launched Business Connect (ABC), which provides an enhanced set of tools to manage a local business presence across Apple's ecosystem: Maps, messages, wallet, Siri and elsewhere. According to a new (but small sample) survey from BrightLocal, nearly 60% of businesses aren't using it. There are likely a few reasons, one of which is Apple's lack of promotion after the launch. But the big one is probably the dominance of Google Maps usage. BrightLocal cites a related but separate consumer survey (n=384) that found only 12% of people (which includes business owners) use Apple Maps. Whether this is precise or merely directional the point is fair – Google Maps has much greater mindshare. The ABC survey (n=143) found that "58% of businesses have not claimed their Apple Maps business listing" and "59% of businesses are not aware of the tools available via Apple Business Connect." Of the 41% who'd claimed their listings, "only 16% ... are using Apple Business Connect features."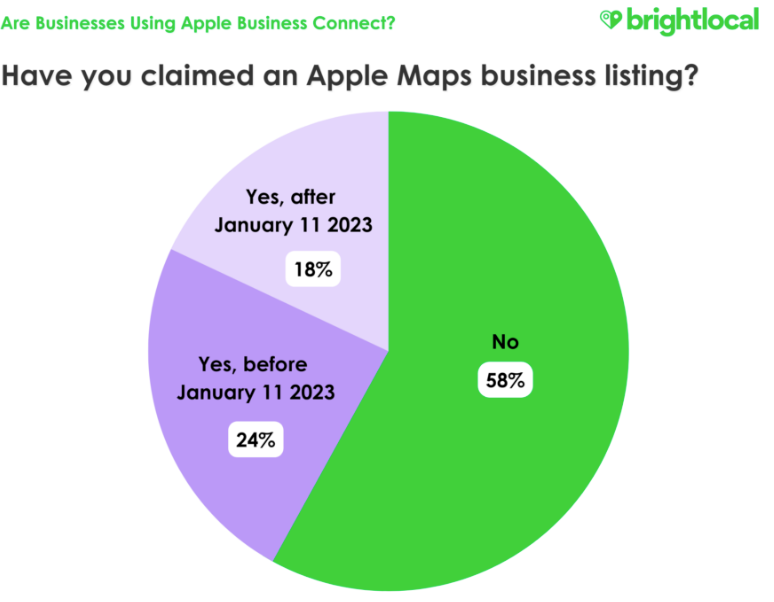 Our take:
These surveys are small and not without flaws. However, they still reveal an important truth: SMBs aren't using Apple Business Connect.
Part of this goes back to Apple's botched launch of Maps more than a decade ago. Also, most SEOs/agencies aren't focused on Apple Maps, which is another problem because they help educate business owners.
Apple's XR Headset: Glorious Failure?
Right now the metaverse, as announced by Mark Zuckerberg in October 2021, is on life support. Yet Meta keeps pumping out new VR headsets. Yesterday it announced a lower priced Meta Quest 3. The timing was clearly intended to steal the thunder of Apple's expected XR headset announcement at WWDC next week. Apple hasn't released a major new product since the Watch in 2014. Its AR/VR headsets (there are more than one) have been in development for years. The process has been fraught and the Reality Pro goggles, we're supposed to see next week, will reportedly cost $3K. Despite the prohibitive pricing, some analysts are bullish – it's Apple. While Apple has been painstakingly deliberate, the price, the timing, the lack of consumer interest could all make this a glorious failure.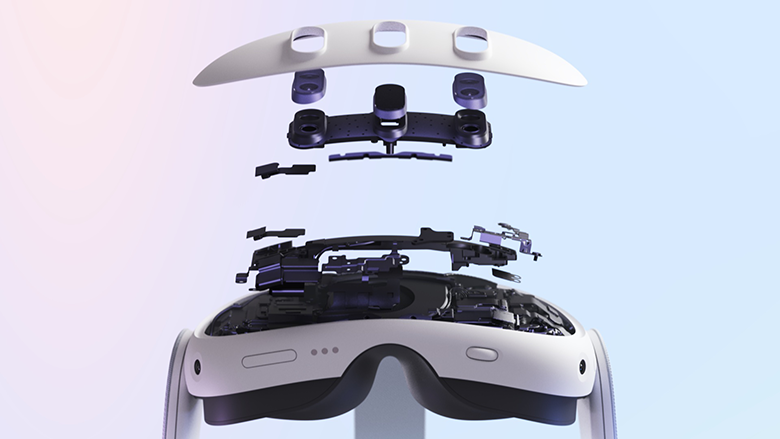 Our take:
Apple is probably the best shot VR has at breaking out of gaming and going mainstream. There will be lots of supporting content, reportedly.
Even if the Reality Pro headset fails, Apple has other (presumably lower-priced) glasses in the works.
It's also possible that Apple has spectacularly misjudged the public's appetite for XR glasses, just as Meta misjudged interest in the metaverse.
Recent Analysis
Short Takes
Listen to our latest podcast.

How can we make this better? Email us with suggestions and recommendations.