Google's Post-Cookie Manifesto
Victor Wong is sincere when he says that Google's Privacy Sandbox initiative is trying to solve the cookie problem for publishers, consumers and advertisers. The founder of PaperG, which later became Thunder, is now Senior Director of Product Management, Privacy Sandbox. Wong has authored a manifesto of sorts expressing the project's principles: 1) privacy and access to information should be universal, 2) viable alternatives are a prerequisite for real and durable privacy, 3) solutions need to provide technical protections for privacy, 4) solutions must be built in the open, in partnership with the industry. Privacy Sandbox seeks to replicate user-based targeting without making PII data available outside the system. Wong acknowledges (but doesn't agree with) criticism from privacy advocates who say it's not private enough, while marketers argue it isn't as good as cookies. Gizmodo has a Q&A with Wong. He elaborates on the blog post but doesn't answer a valid question about why contextual targeting isn't a simple solution to the cookie problem.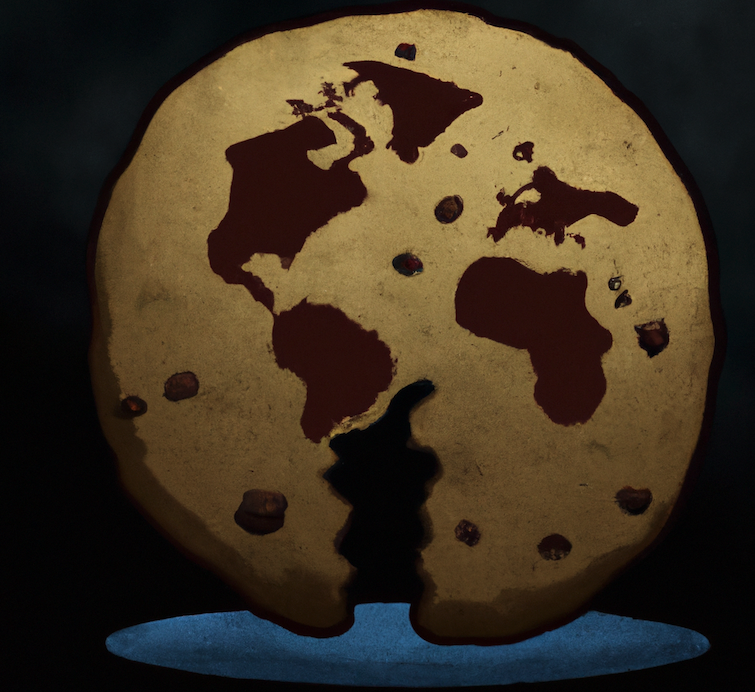 Our take:
Many people would prefer "relevant" ads to the spammy ads one sees after opting out of targeting: e.g., gambling, pharma, Christian singles.
But people generally think everything online is tracking them (it is). Contextual targeting is really the most immediate (and effective) solution.
Privacy Sandbox problems: Google as gatekeeper (antitrust) and the generalized lack of consumer trust in ad-tech platforms and tools.
AI Is Coming for Lawyers
Goldman Sachs issued a report that argues "two-thirds of current jobs are exposed to some degree of AI automation, and that generative AI could substitute up to one-fourth of current work." Globally, 300 million jobs could be impacted by AI according to the analysis. Legal is one of the industries most vulnerable to AI automation, second only to "office and administrative support" in the report. Goldman says that 44% of legal jobs could be replaced by AI. Consulting firm Deloitte asserts that 39% of legal jobs could be automated. There will soon be tons of AI tools targeting the legal profession (see e.g., EvenUp, focused on PI lawyers). But AI is already in use in multiple legal contexts: legal research, analyzing documents and contracts, predicting case outcomes. And soon, AI tools trained on legal work product will probably be writing first drafts of contracts, pleadings and motions. AI is going to radically change how law is practiced.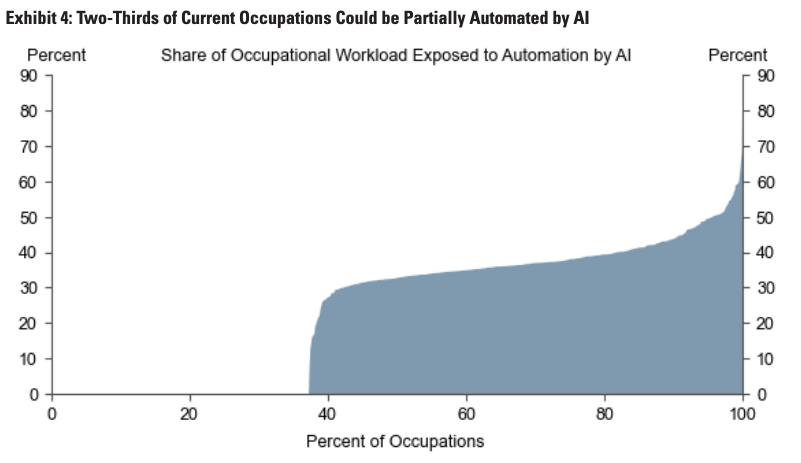 Our take:
One benefit for clients: costs could come down as lawyers spend less time on tasks. However, lawyers won't voluntarily reduce their fees.
First year associates in big firms do lots of "grunt work." Much of that could go away, as will the need for as many associates.
AI could "level the playing field" for small firms but could also result in lazy work and potential malpractice, as lawyers come to depend on AI.  
Convenience, CX and Location
McKinsey opines that companies focused on customer experience (CX) can drive significant growth vs. peers. But what does CX actually mean? In the context of digital or physical retail, a significant element is "convenience." In many respects, convenience forms the core of retail CX. Numerator has unpacked (report form) what that means to shoppers. It turns out the concept means different things in different contexts: product category, digital vs. in-store, and by age cohort. Across groups, 82% rate convenience as "extremely or very important." It's most important for Millennials and Gen Z. For offline retail, store location (proximity to home or regular travel route) is the top factor defining convenience. For online it's more complex, with always-on shopping, fast shipping and site usability factoring in. These factors vary by age group. Food, furniture, large appliances and household goods are "more convenient" to buy in-store vs. electronics, small appliances, pet supplies and small home goods, which are more convenient to purchase online.

Our take:
The report doesn't talk about multi-channel shopping and how that impacts perceptions of convenience (e.g., click and collect).
There's no discussion about how price or product/brand quality impacts consumer decision-making vs. convenience.
It reinforces the importance of stores and store location for certain product categories, although the survey wasn't exhaustive exploring this.
Recent Analysis
Short Takes
Listen to our latest podcast.

How can we make this better? Email us with suggestions and recommendations.