Survey: 73% Say Unlikely to Opt-in to IDFA Tracking
As we wait for the rollout of Apple's IDFA opt-in rules, there's ongoing speculation about how consumers will respond. A new survey of 1,500 mobile users finds nearly three-fourths unlikely to allow tracking, though there are nuances. More than 80% were generally concerned about how companies use their data. However, roughly 70% of respondents were unaware of the coming iOS change; younger users were more aware. In principle, 61% "somewhat" to "strongly" approve of what Apple is doing. But smartphone owners appear ready to allow some apps to track them (e.g., maps, delivery apps, travel). When asked about permitting tracking or paying for content, 31% would allow tracking and 30% would selectively allow tracking and pay otherwise.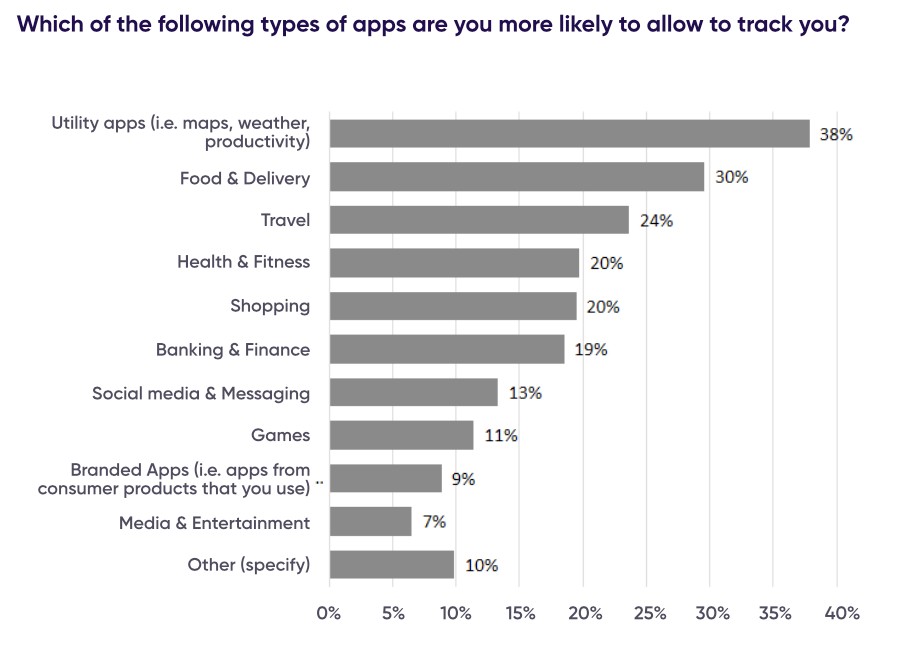 Our take:
The report's larger findings reflect marketers' challenge: communicating a sufficiently compelling value exchange to trigger an opt-in.
The relevance of ads, in the abstract, appears not to be that value exchange.
The totality of evidence to date suggests less than 50% of iPhone users will allow tracking once opt-in messaging starts to appear.
Data: Local Packs Showing for 36% of Google Queries
Data from LocalSEOGuide (LSG) and Traject show just over 36% of a subset of Google search queries triggered the display of a Local Pack over the past year. This is drawn from an analysis of roughly 60 million queries. The tracked searches tend to be commercial and don't represent all searches equally. Assuming the accuracy of the data, this is Google's best guess about local intent. In the past Google's self-reported local search figures have been all over the place: "one-third," 40% and 46% of search queries. There have also been third-party estimates over time. The LSG data also reflect ads were shown for 22% of queries in February, more than at any time over the past nine months.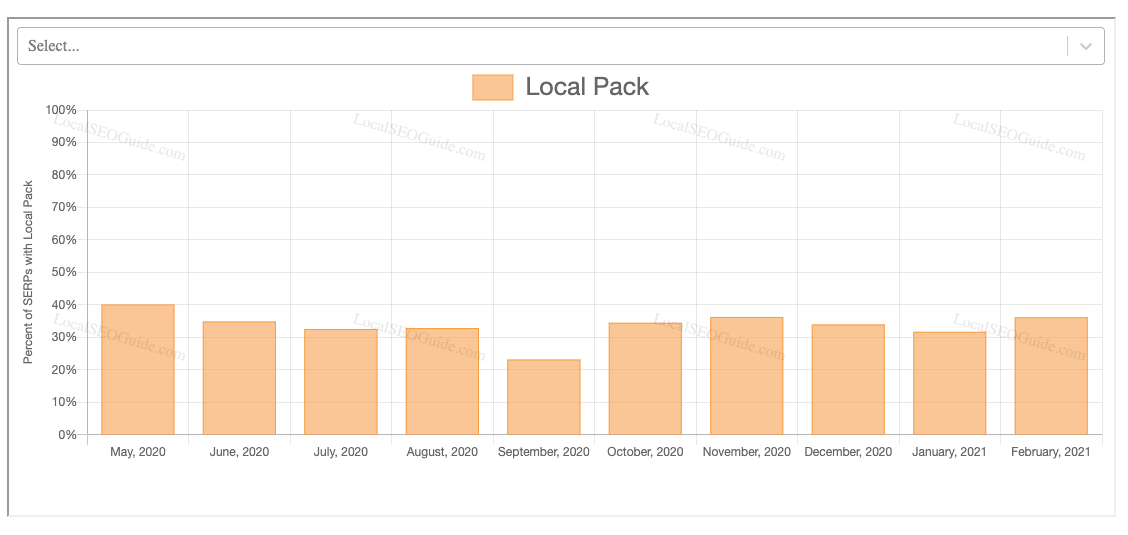 Our take:
This is interesting, directional data. The "real" local search number, however, is elusive because query intent isn't always transparent.
Pre-COVID, most commercial searches were "local" because most product purchases were offline. Services were nearly 100% local.  
Now searchers are more likely to be agnostic and the waters are murkier.  
Walmart As a Service
There are many valid critiques of Walmart. But the company has become one of the most innovative in the retail market. Its innovations and experiments are numerous. Among them: financial services, live commerce and TikTok, Walmart+, its acquisition of digital platform Thunder, leadership in same day delivery and curbside pickup, and its transformation into an online marketplace for third parties. Driven by competition with Amazon, the company also has a unique vision: Walmart as a service. CEO Doug McMillon recently said it will deliver "services that help [customers] save time, save money, and get or stay healthy . . . [with] the knowledge that the company they do business with can be trusted to treat everyone in their supply chain well and take actions that strengthen our planet."
Our take:
Walmart's vision of interlocking services, brand trust and ubiquity is analogous to Google's digital relationship with consumers.
Walmart views stores strategically: 90% of the US lives with 15 miles of one of its stores, which it's also using as e-commerce fulfillment centers.
Reforming and upgrading the brand image is key to the company's long-term vision. It's recent "ethical moves" are part of that effort.
Short Takes
The compressed lifecycle of niche brands on Amazon Marketplace.
Email outperforms for D2C brands, especially in weekend newsletters.
Restaurant software company Olo's shares pop on first day of trading.
SMB SaaS company Vendasta files to go public in Canada.  
SMBs need a month or more to make software decisions.
After January riots, Facebook to crack down on rule-breaking groups.  
NLRB: Amazon retaliated against workers for COVID protests.
Four more states join Texas antitrust suit against Google.
An hour of Netflix streaming like driving a car .25 miles.
Apple Maps now showing vaccination spots, business COVID data.

Please let us know what you think. Email gsterling@nearmedia.co with suggestions and recommendations.