Macy's: Digital Commerce Better with Stores
More than a decade ago I ran into Euclid Analytics' founder Brent Franson on a flight from San Francisco. He and I talked about the relationship between stores and e-commerce. He told me, without citing data, that when stores close in a market online sales decline. I couldn't find data to support this idea, although it made intuitive sense. Years later Casper, the mattress company, seemed to confirm Franson's statement in its S-1: "Our direct-to-consumer sales in cities where we have opened retail stores have grown over 100% faster on average than cities without a Casper retail store." Uberall has also found that between 66% and 71% of consumers (over two surveys) are more likely to buy something online "sight unseen" if there's a store for local returns. And very recently, Macy's CFO said, "Digital performance is stronger in the markets where we have stores."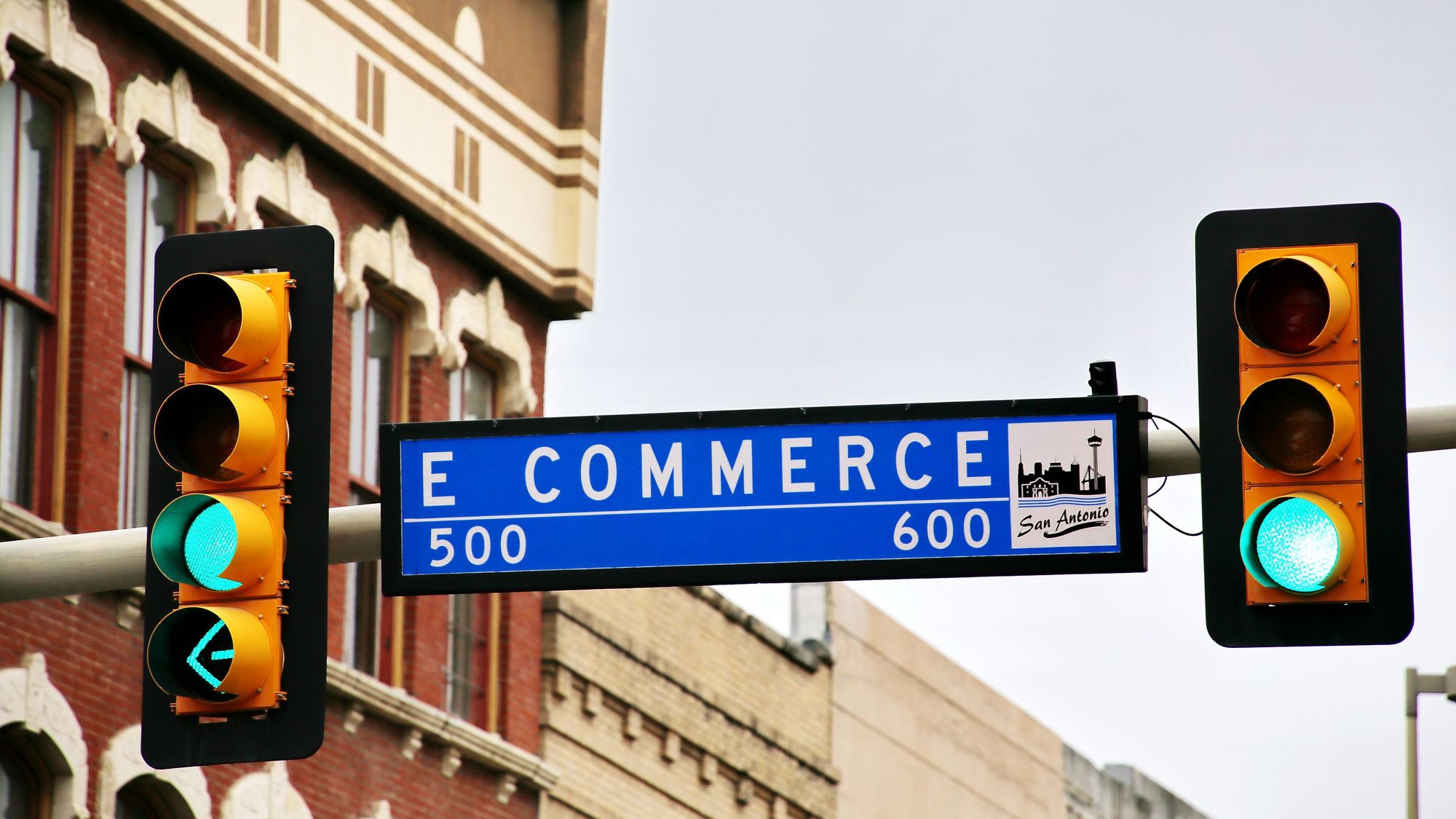 Our take:
Despite years of omnichannel rhetoric, most analysts and pundits still treat e-commerce and local retail sales as completely separate.
Multiple retailers in the US and Europe have shuttered stores, seeking to reduce overhead, in favor of anticipated e-commerce sales booms.
But those sales expectations may – or likely will – be frustrated because of the way in which stores enable consumers to buy online with confidence.
SMB Saturday: Will Shoppers Come Through?
Small Business Saturday (SBS) began roughly a decade ago as a calculated marketing campaign for American Express. Later it grew into something larger and less cynical. The idea of SBS is widely supported by tech companies and consumers alike. But despite that feel-good story, it's far from clear that consumers' attitudes will translate into behavior. Scores of COVID-related surveys over the past year found big upticks in consumer sentiment about shopping locally. They also reflected consumer appreciation of the role of SMBs in the health of local economies. I suspect, however, that most shoppers will be seduced by deals on Amazon and big-box retail sites that dominante product SERPs.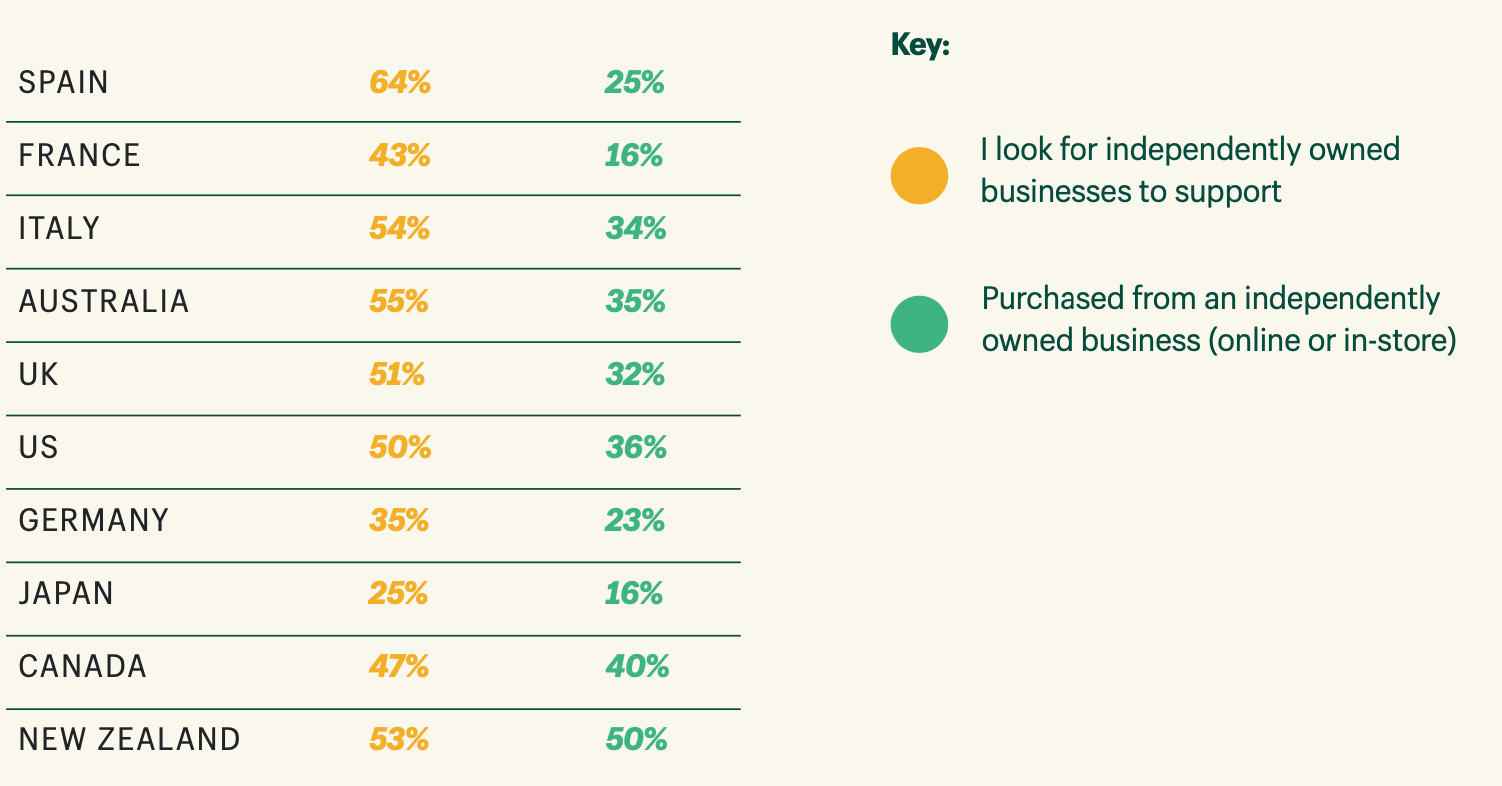 Our take:
Shopify survey data directionally confirm the suspected gap between consumer sentiment and behavior (see above graphic).
In order to succeed now, SMBs must improve their online visibility/discoverability and make it easy for consumers to do business with them. GBP completeness is an absolute must.
A large group of SMB retailers plan to boycott Black Friday by not selling online – in part because they feel they can't compete.
SMBs Are Antitrust Chess Pawns
Speaking of SMBs, they're big technology's favorite proxy or shield in the debate over regulation and antitrust. Facebook, Google and Amazon have all positioned themselves as champions of small business. (There's some truth to that claim but it's also very cynical.) Facebook railed against Apple's iOS 14.5's privacy moves as damaging to SMBs: "They're hurting small businesses and publishers who are already struggling in a pandemic." Amazon argued that any restraints on its marketplace will jeopardize the well-being of small sellers. And Google, as Mike earlier pointed out, has aggressively argued that any new regulations would make it harder for customers to find SMBs, reduce their digital marketing effectiveness and hurt their productivity. Even if there may be a shred of truth in some of this, it's manipulative, fear-mongering and deceptive.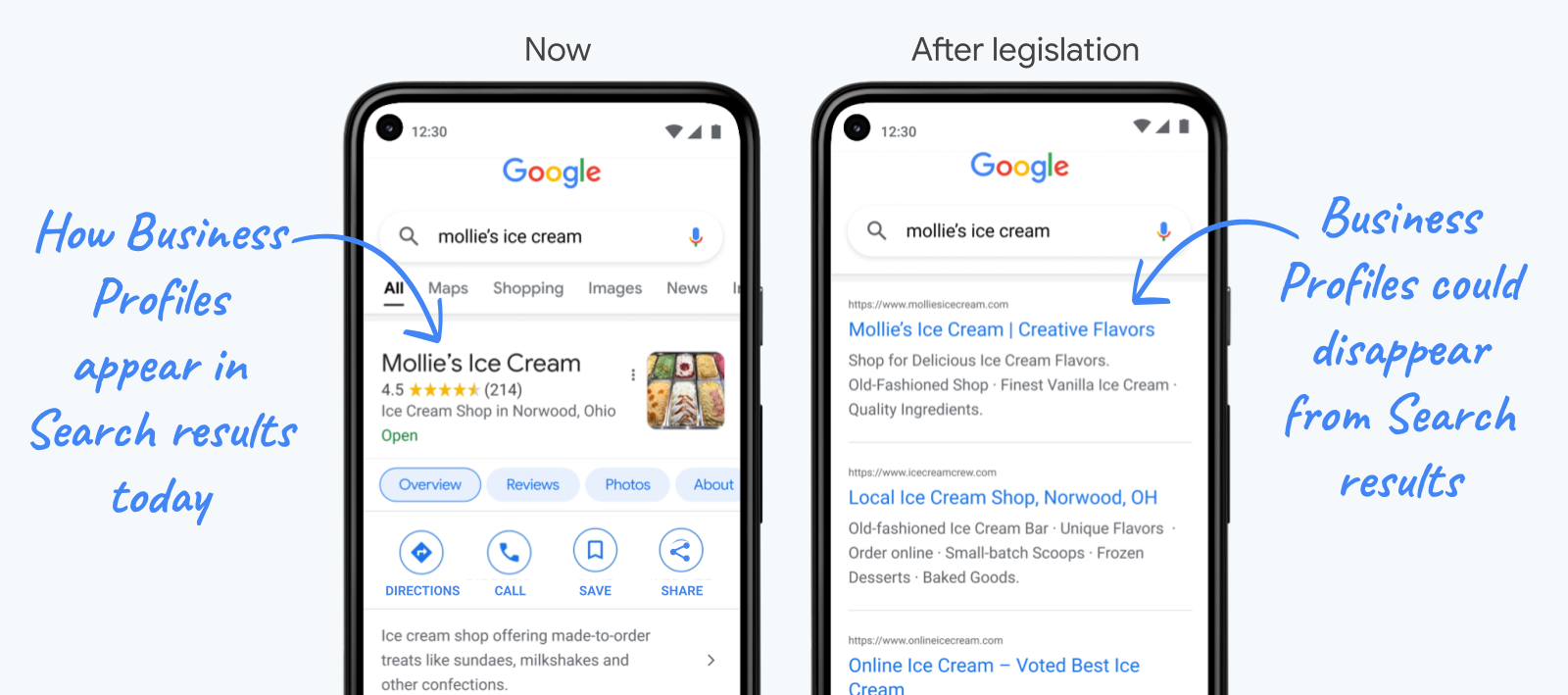 Our take:
Google, Amazon and Facebook want SMBs to pressure Congress to dial back some of the proposed antitrust rules and legislation.
The tactics are likely to have some success. Many SMB owners are politically conservative and the scary narrative plays into fears of "big government."
But as Scott Galloway has pointed out, "The greatest tax cut in the history of small and midsize businesses would be to create more competition, lowering the rent for the companies that create two-thirds of jobs in America."
Recent Analysis
Short Takes
NOTE: Because of the US Thanksgiving holiday we won't be publishing for the remainder of the week. We'll be back next week as usual. Have a great holiday and buy local!

How can we make this better? Email us with suggestions and recommendations.