Black Friday: Not Quite As Black
Black Friday didn't quite deliver. With fewer in-store discounts, foot traffic was nearly 30% lower than 2019 although it was 48% higher than last year. Pre-Black Friday shopping, driven by supply chain fears, together with greater consumer restraint, resulted in the first ever decline in Black Friday online sales. Adobe Analytics estimated a total of $8.9 billion in spending compared with $9 billion last year. (Salesforce reported $7B.) Adobe projects the numbers today will be stronger, between $10.2 billion and $11.3 billion, but they're likely to fall short of last year's $10.8 billion. Middle- and working-class consumers are now more cautious about spending and a strikingly high 11.5% say they won't be buying gifts at all. Mastercard and Shopify posted more upbeat numbers.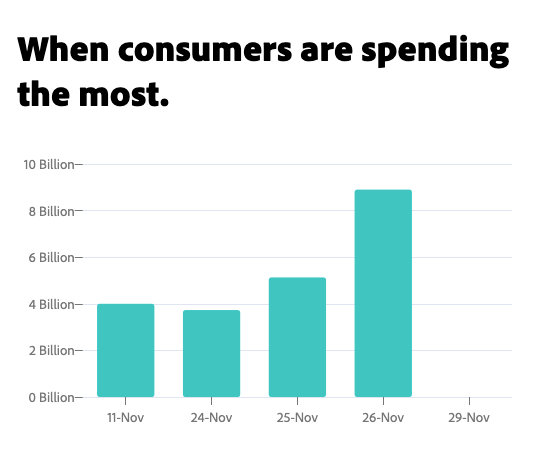 Our take:
Shopify, which captures more SMB-skewed sales, reported that Black Friday sales were up 21% over 2020, which were 75% better than 2019.
Shopify said mobile drove 72% of sales, an increase over last year's 67%. But PC conversion rates were 2x those on mobile, per Adobe.
AMEX said spending on SMB Saturday reached $23.3B, up 18% vs 2020. That was based on a survey and not actual sales (unlike Shopify data).
Stores Making Sense in E-commerce Era
The awkwardly named Omicron variant is adding fresh angst to the outlook for the remainder of 2021 and 2022. And fears about COVID may keep some people out of stores, restaurants and other public places during the holidays. Despite this, Black Friday data showed a big YoY jump in physical store visits (48%, 40%) even if the numbers didn't reach 2019 levels. For the past several years the discussion around in-store shopping has been apocalyptic, as e-commerce has grown and retailers have gone into bankruptcy or announced store closures. Now there's a new narrative emerging: stores and e-commerce work together. (It's more like people are finally clueing in). Stores also help with customer acquisition, as digital media and marketing costs continue to increase. According to IHL group, more stores will be opened than closed this year for the first time since 2017, reports the WSJ.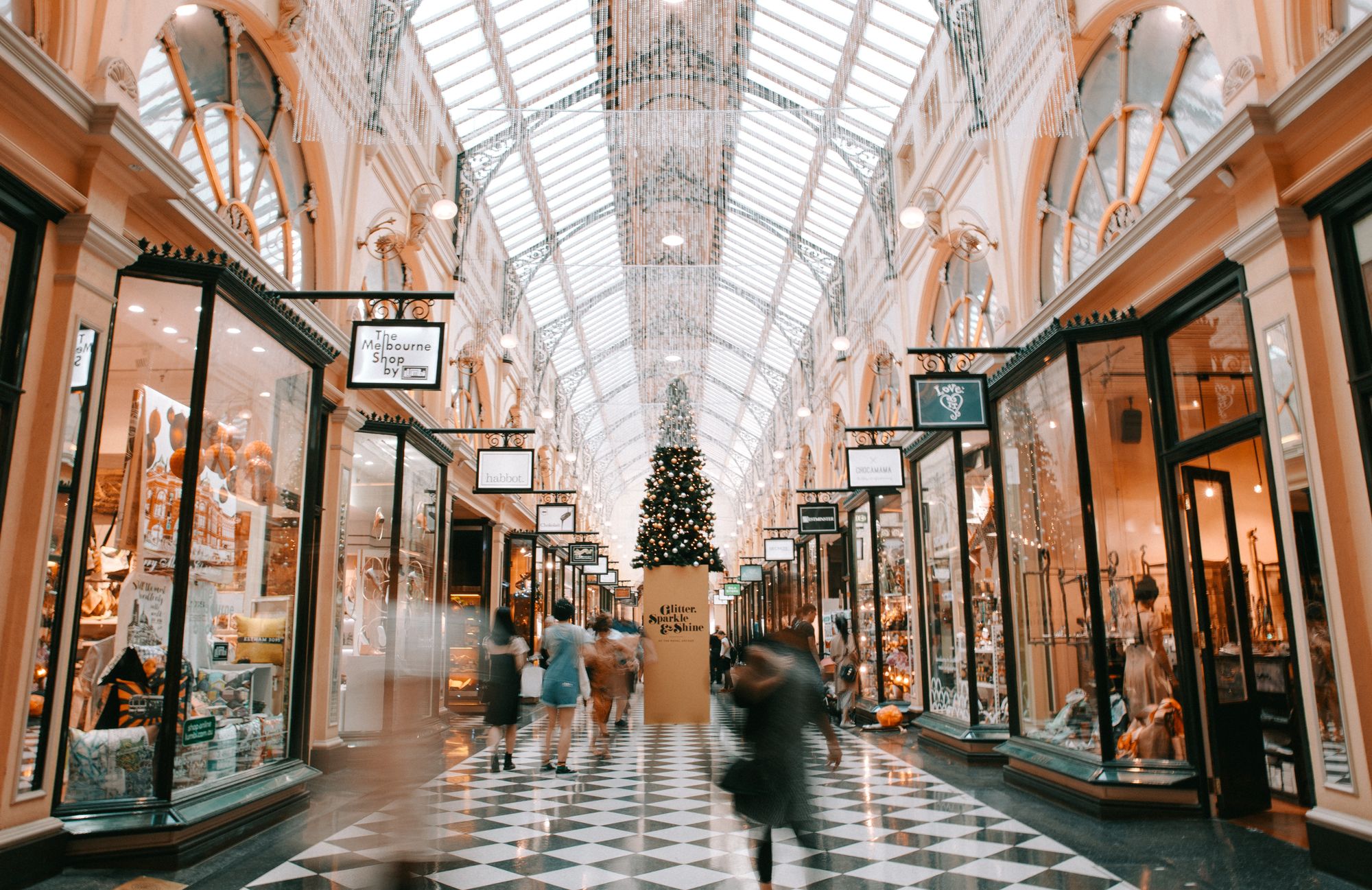 Our take:
While stores hold renewed importance, retailers are trying to be more nimble, with fewer long-term leases. There's also more experimentation.
Data cited by the WSJ argues digital CAC is up almost 50% over five years. Real-world presence (including OOH) offers cheaper acquisition.
Target: it's 40% cheaper to fulfill e-commerce with stores vs. warehouses. And for some shoppers, stores function primarily as return centers for online purchases.
Facebook Reinvesting in SMB WiFi?  
Several years ago Facebook introduced an in-store WiFi program for small business customers. It marketed the program initially as a way to attract consumers and grow followers online, as well as a source of data and analytics for local marketers. But then the program seemed to fade out and the company appeared to stop marketing it. However, Mike received an email promoting Facebook WiFi on November 24, suggesting the program is getting a new look or renewed emphasis. Facebook, if asked, would probably say the program was never discontinued or deemphasized. But clearly we haven't heard anything for years. According to the email copy there are 100K businesses (probably US) now using it – a sizable number but not in the context of the overall market.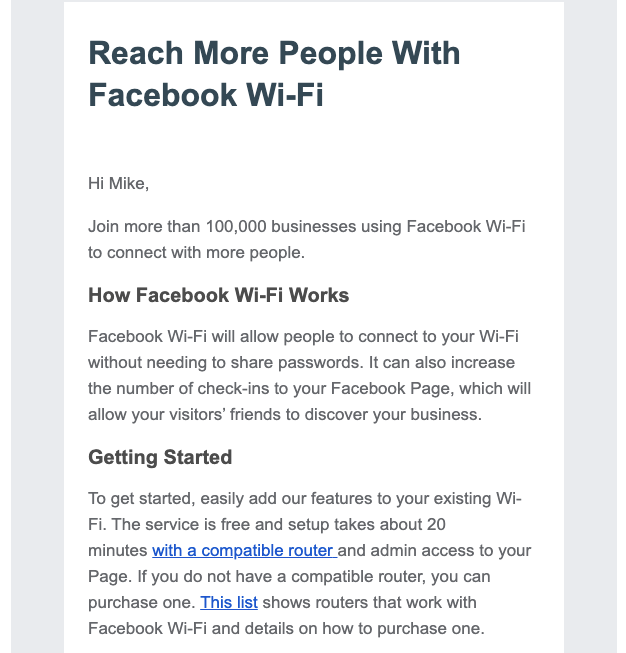 Our take:
Facebook has faced attribution challenges in the wake of Apple's new opt-in privacy rules and is reportedly starting to use third party tools.
SMB WiFi clearly wouldn't solve those problems but its attribution challenges may have focused new attention on Facebook WiFi.
The benefits for SMBs may be real (exposure, insights) but it will be very challenging to grow SMB adoption if Facebook is waiting for hand raisers.  
Recent Analysis
Short Takes
Listen to our latest podcast.

How can we make this better? Email us with suggestions and recommendations.