Outlook: Small SMB Optimism Declines
Earlier this year when the economy was on a tear, there were millions of jobs unfilled, especially among local businesses. Now the economic vigor may be flagging somewhat. We know the inflation story but there's also a related SMB confidence story playing out. The US Chamber of Commerce Small Business Index shows that while things are generally positive in the local economy, many SMBs are now more cautious: "68% small businesses say they have retained the same size staff over the past year." That may be spending restraint but equally could be a function of ongoing hiring challenges. Separately, Bredin survey data about SMB confidence echoes the Chamber research. It finds an improved outlook vs. 2020 but significant optimism differences among smaller (under 20) and larger SMBs (100 to 500).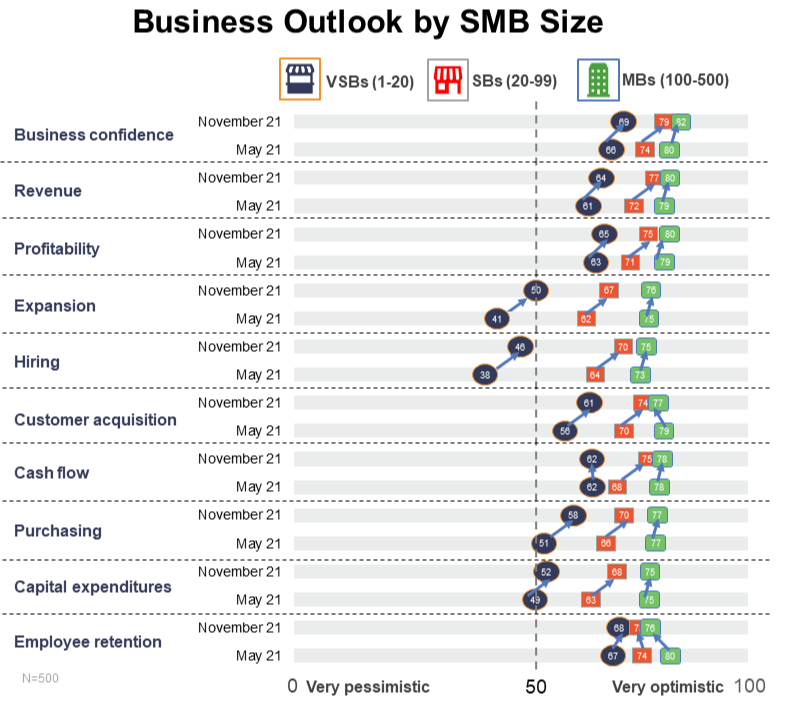 Our take:
Bredin says the outlook among SMBs directly corresponds to business size: the smallest SMBs are most pessimistic, the largest more optimistic.
Smaller SMBs are cash-flow driven and highly cost conscious. They're also more stung by inflation. Saving money is a "buying trigger."
If you're a vendor targeting the SMB market, this layered environment might impact your outlook, messaging or go-to-market approach.
Yelp's New Ads for National Brands  
A couple of years ago it appeared Yelp was getting out of national-local advertising. But following last week's new homepage feed announcement, Yelp is releasing two, confusingly similar ad types for national brands: Sponsored Collections and Seasonal Spotlight Ads. Sponsored Collections appear on the homepage and showcase local businesses that carry or feature the advertiser brand. The brand doesn't need its own stores to participate; it "curates" a list of local stores/restaurants carrying the product – a kind of local inventory unit. The brand pays, the lucky SMBs get free, high-profile exposure. Seasonal Spotlight Ads are designed for brands with stores that want to generate in-person visits. Seasonal Spotlights focus on "deals, promotions and new products." They appear in a carousel on the Yelp iOS app homepage. In order to access these ads, however, brands must have other Yelp campaigns running.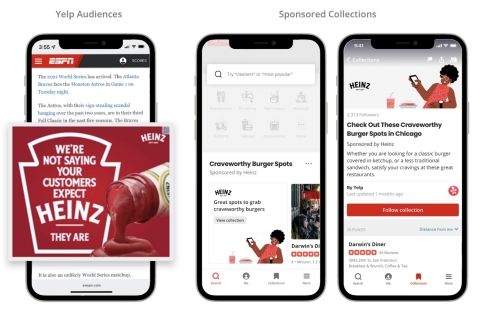 Our take:
Sponsored Collections don't require an O&O local store; they can be for pure branding or a kind of "local performance branding."
Seasonal Spotlight campaigns, which will only be available during selected periods during the year, are for driving foot traffic.
The offline efficacy of these units can be measured by third party analytics tools or with Yelp's own Store Visits attribution tool.
Serious Cooke Banner Fatigue
We can have a debate about whether GDPR has done anything meaningful to improve the privacy lives of Europeans. But probably its most visible and practical impact is the ubiquitous yet arcane cookie banner, with its "dark patterns." And, increasingly, we are seeing them the US. Most cookie banners don't offer one-click control over privacy but present an extended list of controls or categories that can be individually toggled on or off. I'm convinced this is designed to create the appearance of transparency but actually promote fatigue and confusion so that most people simply click "accept" or "accept all." Who wants to spend 5 minutes trying to manage cookies to get to an article or piece of content that takes only a minute or two to consume?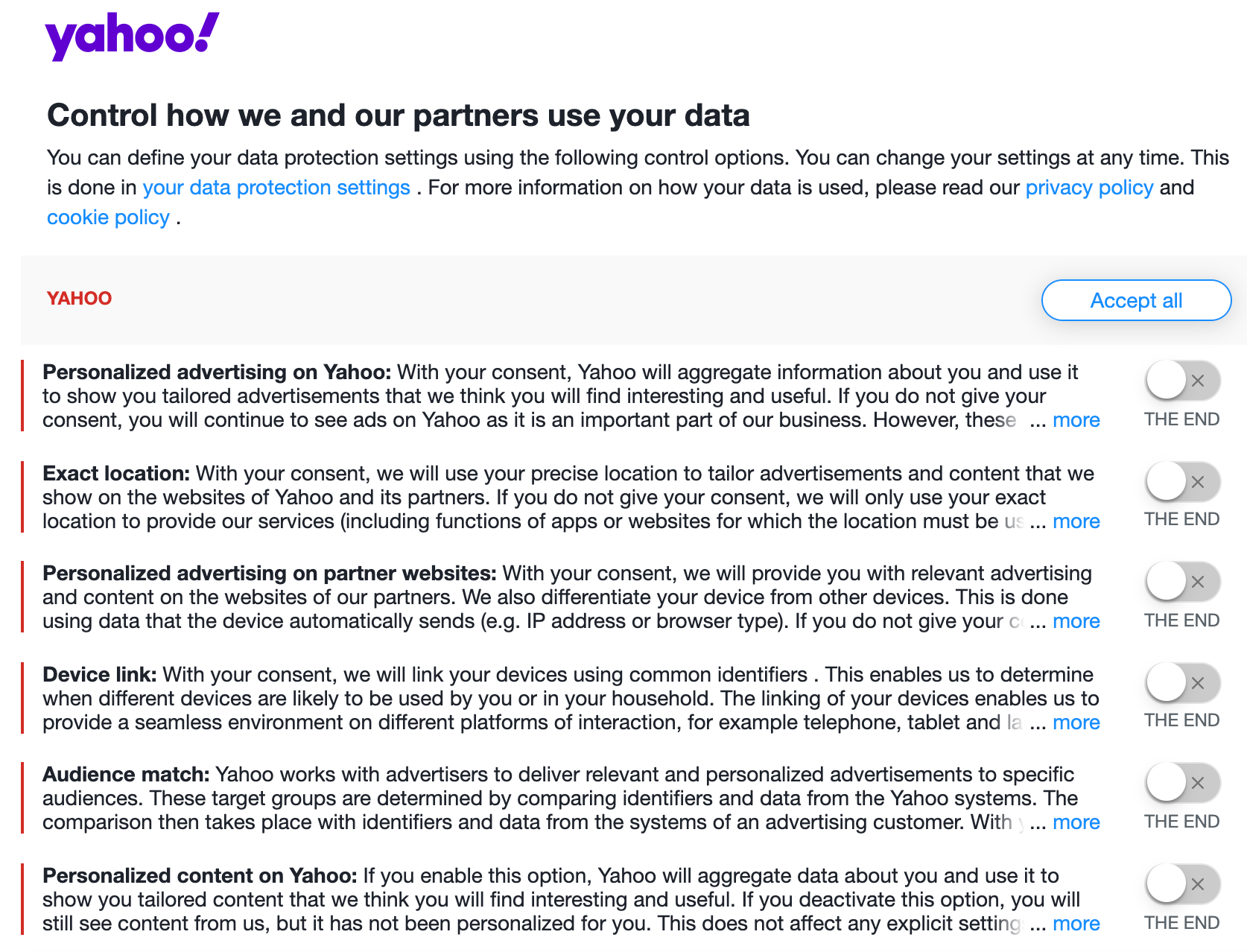 Our take:
I'm in Germany this week and so I'm experiencing a lot of these both on my Mac and my iPhone. It makes for a bad/annoying user experience.
I started genuinely engaging with the banners but after about day I was defeated. Now I'm just "accepting" and moving on.
The ethical approach would be to make all targeting/attribution cookies opt-in or provide a one-click opt-out. But then most people would.
Recent Analysis
Short Takes
Listen to our latest podcast.

How can we make this better? Email us with suggestions and recommendations.