Due to a technical issue, many subscribers did not receive our newsletter yesterday. Apologies if this is a duplicate in your inbox.
Survey: 74% Buying Links
A recent survey of "755 professional link builders" reveals that three-fourths are buying links. The study found that the average cost of a paid link is $83 (highest is $115). Yet buying links only delivers two more per month than other strategies that aren't prohibited by Google. Guest posting turns out to be the most popular link-building tactic; however content creation is seen as the most effective. Other methods include link exchanges, press and PR outreach. PR is most popular with more experienced link builders. Regardless of approach, 62% of respondents say that link building is getting more expensive. On average it takes about three months for link building to show results, which tend to be measured by improved rankings. Despite Google's suggestion it may deemphasize links in the future, most respondents believe links will still be important in five years.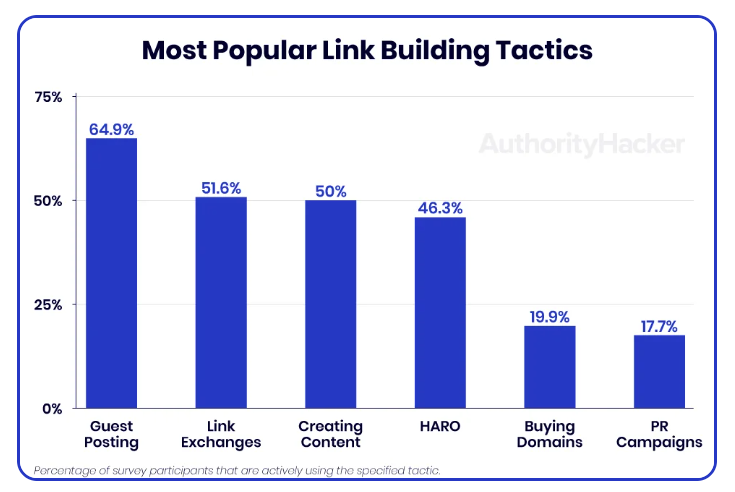 Our take:
An earlier study found that 69% of SEOs believed paid links work, although only 31% in that survey admitted to buying them.
Google clearly isn't able to effectively deter or police link buying, so it should deemphasize links as a ranking factor.
"Create great content" is the best SEO advice. But that takes time; there's client and c-suite pressure for short term results.
Ending the Stores vs. Online Debate
The US Thanksgiving holiday weekend was more positive for retailers than many predicted. Adobe reported Cyber Monday pulled in $11.3 billion in online sales, on top of $5.3 billion last Thursday and $9.1 billion on Friday. Salesforce reported a larger $12.2 billion number for Monday. All good news; yet many analysts still can't help framing things in zero-sum terms. For example, Numerator reported, "Cyber Weekend continues to be dominated by online shopping with more than 41% of shoppers claiming they shopped mostly/exclusively online during the weekend with over 1 in 3 saying they shopped more online and less in-store this year." The National Retail Federation reported in-store shopping was up 17% (YoY), while the number of online shoppers rose 2%. Consumers use stores and online in complex and blended ways. The online vs. offline "zero-sum narrative" obscures rather than elucidates that.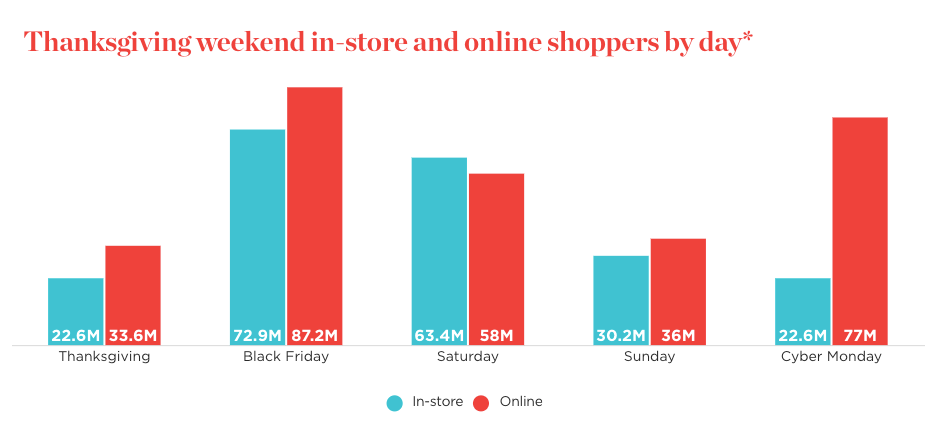 Our take:
Most consumers are channel agnostic and shop according to convenience, which frequently means online but not exclusively.
The top 10 online shopping destinations are dominated by traditional retailers. Retailers need to think about CX in a combined way.
Physical stores help give people confidence to buy online; e-commerce is higher in markets where the brand in question has local stores.
SCOTUS Cases Could Lead to Chaos
There are two cases before the US Supreme Court that could cause chaos in the market. The first case is Gonzalez v. Google, which will determine whether the company is liable for "recommending terrorist content" on YouTube. It would narrow Section 230 immunity (pending legislation would also do this), a policy objective favored by some on the right and left. The other case involves a Florida law that prevents social media "de-platforming." It was passed in response to Twitter and Facebook "de-platforming" Trump for inciting violence. The Florida law was struck down; a similar Texas law was upheld creating a conflict SCOTUS must now resolve. The social media case goes to fundamental questions about content moderation. If SCOTUS rules against Google and also limits platform content moderation, we'll see lots of unintended consequences.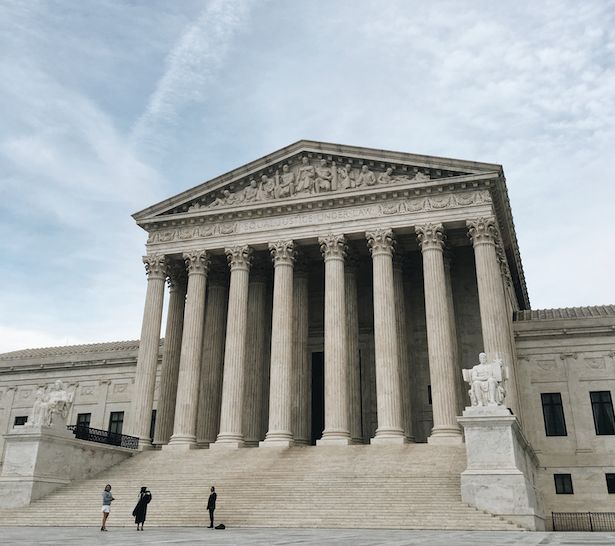 Our take:
Some Section 230 reform is in order but it should be done  very carefully. The Florida anti-deplatforming law should be struck down.
A ruling against Google in Gonzales would open the door to litigation (and EU fines) for alleged harms caused by online content. A pro-Florida ruling might create a flood of dubious and/or dangerous content.
This could be a major problem: platforms with limited control over users' postings would be potentially liable for that content.
Recent Analysis
Short Takes
Listen to our latest podcast.

How can we make this better? Email us with suggestions and recommendations.