Google 'Getting Worse' – Again
Months ago a popular discussion topic was: Google ain't what it used to be. The Freakonomics radio show last week revisited the issue of search results quality. There was little new on the show for those who know Google's history. To oversimplify, there were three main arguments presented. The first, from critics (including Yelp CEO Jeremy S.), is that Google is a de-facto monopoly and doesn't have to try as hard as it did in the past. A parallel criticism was that increasing ad load has ruined the Google search experience. The "pro-Google" position, presented by former Google executive Marissa Mayer, was that the web itself has declined in quality and that shows up in Google results. She argued that Google is doing its best to cope (see, e.g., E-A-T, HCU). A Google rep was also on. To get a sense of how people feel, I posted polls on Twitter and LinkedIn. The Twitter poll had more responses but the results of both were similar, though 31% on LinkedIn were undecided vs. only 18% on Twitter.
Our take:
Much of the show's discussion was about local search. A big omission was any discussion of the Google-Overture litigation over paid search.
This debate is subjective; there can be no definitive answer. But people seem to place roughly equal blame on Google and overall web quality.
The real answer (assuming you agree with the premise) is probably: "all of the above." Too many ads, spam and Google has lost some of its mojo.
Fate of the Local Pack
It appears less and less likely that new antitrust or privacy rules will be passed by the lame-duck US Congress. And the outlook for the next Congress is murky at best. That means a patchwork of state laws, state AGs, the DOJ/FTC and private litigants will be the engines of privacy and antitrust action in the US. Not so in Europe with the DMA (anti-gatekeeping) and DSA (content moderation) set to take effect in 2023. They will likely have a profound impact on US companies. Amazon already made numerous concessions to the EU in anticipation of the DMA. Meta has been told that all data-driven ad targeting in Europe will need to be opt-in (GDPR related). And at an EU workshop tied to Google's DMA compliance, which prohibits "self-preferencing," Google reportedly took the position that vertical search (e.g., local) and general search are not distinct. Accordingly, Google may resist the DMA as long as it can.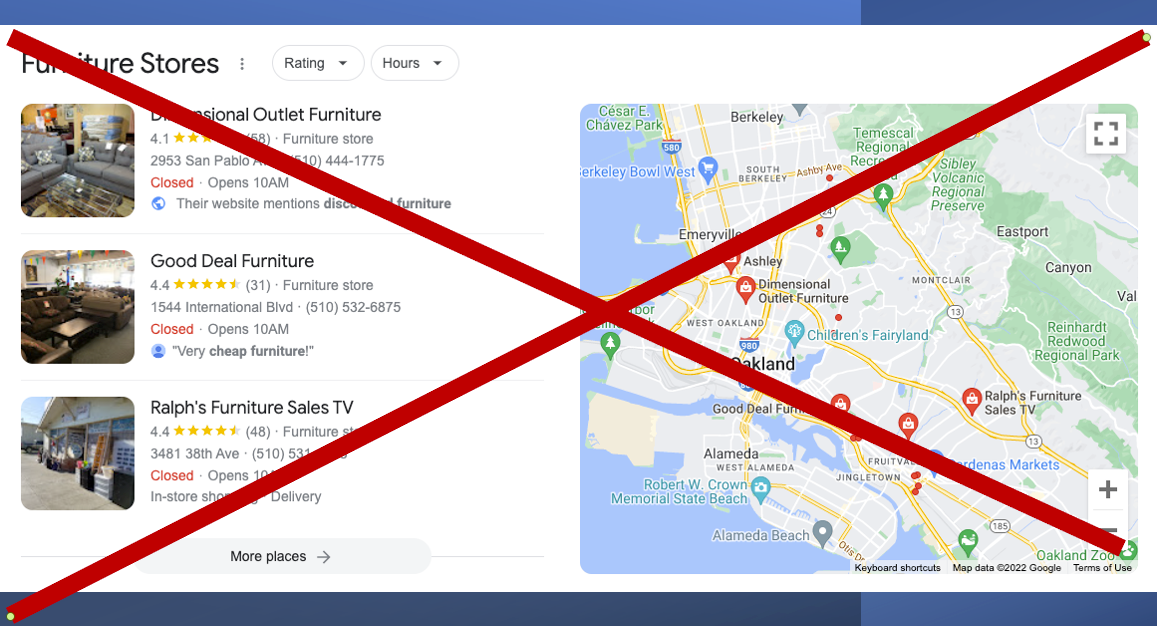 Our take:
The Meta decision is big. It presages an EU-wide ad-targeting consent requirement (be see "dark patterns"). The US is not there – yet.
The DMA's anti-self-preferencing rules would impact all the big tech companies. We might get very different versions of sites/SERPs.
Mike previously wrote about what a Google local SERP might look like if the 3-Pack went away. Local SEO would likely change significantly.
Amazon's Pay-to-Track
Opt-in ad targeting will eventually become the norm in Europe. And notwithstanding Apple's AppTrackingTransparency, the outlook for opt-in is less certain in the US. However, the end of cookies and related developments have sent brands and marketers scrambling for alternative ways to capture data, target ads and track their effectiveness. Amazon is testing a solution it's calling Amazon Shopper Panel. There's nothing new here; other retailers and apps have previously offered rewards for data or tracking. But it's noteworthy because of Amazon's scale. Invitation-only users will "earn monthly rewards by sharing receipts from purchases made outside of Amazon.com, completing short surveys, and enabling ad verification for the ads they see from Amazon's own advertising or third-party businesses that advertise through Amazon Ads." Ten monthly receipts uploaded nets you $10. Some users will reportedly earn less. According to The Verge all user traffic will be routed through an Amazon server.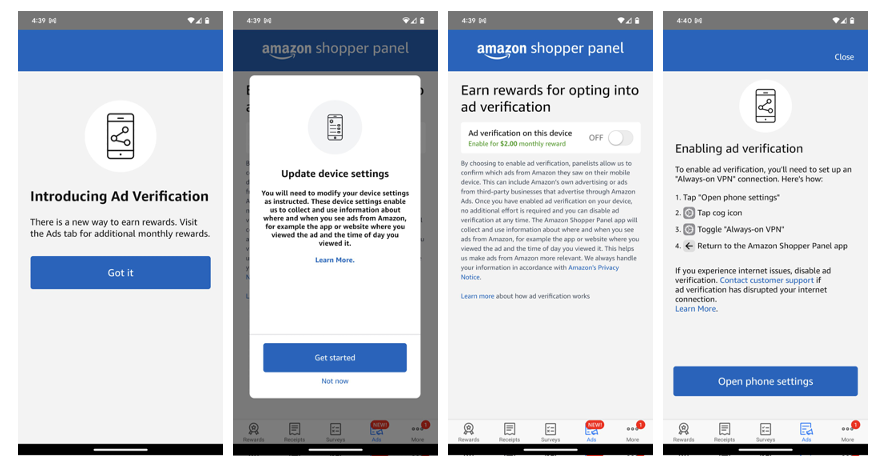 Our take:
Amazon would get a boatload of data on browsing and purchase behavior; it would also get competitive insights. Churn might be an issue.
Depending on recruiting success, Amazon would have a quasi-closed loop panel that it can use to extrapolate results to its entire user base.
Other schemes to directly pay or reward customers for data have largely failed because of small scale/small rewards. But this could succeed.
Recent Analysis
Short Takes
Listen to our latest podcast.

How can we make this better? Email us with suggestions and recommendations.