US: Google 'Weaponized' Search Defaults
The US v. Google has kicked off, with the US Department of Justice (DOJ) arguing Google used default search deals as an anti-competitive "weapon" against rivals. Google responded with its familiar "switching is easy" argument and teed up the argument that competition has never been stronger. It will likely point to Amazon, Tiktok, verticals and probably ChatGPT. Hal Varian, Google's Chief Economist, testified yesterday. The DOJ presented Varian with his own internal documents and emails that stressed, according to the NY Times, "the importance of Google being the home page search default on browsers, as a way to target rivals like Yahoo and Microsoft." Other Varian documents discuss "the value of making it harder to switch from Google to Microsoft's search product" and "the power of defaults." He was apparently also conscious of the antitrust implications of these deals. The US estimated the value of the Google - Apple iPhone default search agreement to be worth $10 billion annually – although it's probably worth as much as 2x that. More interesting detail here.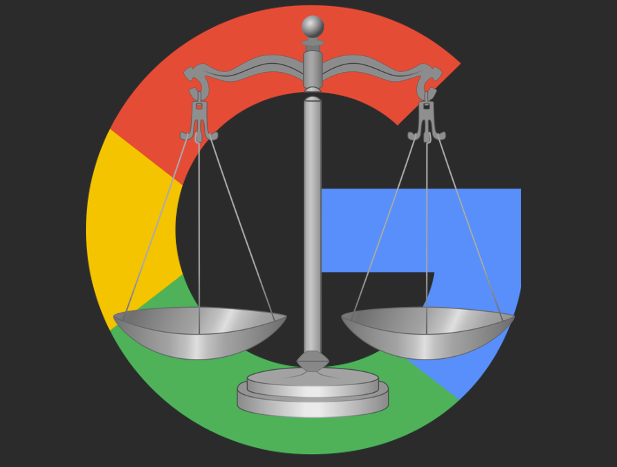 Our take:
The DOJ will have four weeks to present its case, followed by state Attorneys General and then Google will defend itself.
Among the witness to be called is ex-Google ads boss Sridhar Ramaswamy, who co-founded Neeva and shut it down recently.
It seems clear, from early evidence, that Google intended its search deals to freeze out competitors and establish habitual user behavior.
Analysis: Apple Maps Momentum in EU
A new look at Apple Maps vs. Google Maps (Apple Business Connect vs. GBP) market share in Europe affirms that Google is dominant, because of its massive search reach. But Apple Maps is gaining in a pure "apples to apples" comparison. The research, which looked at 1K business locations across eight EU countries, was conducted by GMBapi.com between August 2022 and July 2023. Google has a 99% maps impression share because of search, which Apple doesn't offer (at this point). But upon looking purely at maps impressions – apples to apples – GMBapi.com found that Apple Maps is growing faster than Google Maps. BrightLocal published a (multi-country) survey in June that showed 88% of consumer-respondents favored Google Maps. A parallel SMB survey showed that the majority had not claimed their Apple Maps listings. Our own US traffic analysis also showed growth for Apple Maps. We determined that Apple is delivering about 5% of the website visits and roughly 10% of the calls driven by the Google Local Pack.

Our take:
A Maps Labs analysis compared local referrals/actions from Google, Apple, Yelp and Bing. Apple was in second place, Bing in fourth.
The WSJ published an article in July (mostly anecdotal), which indicated iPhone users are increasingly embracing Apple Maps vs. Google Maps.
The EU's DMA may impact Google Maps. Gatekeepers can't "treat services and products offered by the gatekeeper itself more favourably in ranking than similar services or products offered by third parties."
Hey Dude, Don't Filter Reviews
Men's shoe retailer Hey Dude, a division of Crocs, has agreed to pay the US Federal Trade Commission (FTC) $1.95 million for engaging in deceptive review practices and a range of other customer misdeeds. Hey Dude published reviews on its site, which it claimed were "real, unedited reviews." The company solicited and managed those reviews using an unidentified third party platform. According to the FTC, "Hey Dude suppressed negative reviews, including more than 80 percent of reviews that failed to provide four or more stars out of a possible five." When the company discovered it was under FTC investigation, it began publishing all reviews. According to the complaint, before June of 2022 there was a written company policy instructing employees to publish only 4+ star reviews and suppress everything else. The settlement agreement and court order require Hey Dude "to publish all reviews it receives, including reviews previously withheld from publication." It now appears to be in compliance.

Our take:
Recent Analysis
Short Takes
Listen to our latest podcast.

How can we make this better? Email us with suggestions and recommendations.