Finally, Links in Google SGE
Perhaps the loudest criticism of Google SGE has been its failure to cite sources for content that appears in the "AI Snapshot." (Links exist for the carousel in the upper right.) This has prompted one critic to call it a "plagiarism engine." Now Google is starting to make good on its original promise to show links, testing three different presentations. One involves links within the AI text (i.e., within a paragraph of text), another is at the end of a content bullet and the third (so far) shows a quotation symbol. When clicked, it reveals relevant sources but the user must click again to get to the website. Google is testing these side-by-side to see how users react. We can thus expect links in SGE to roll out soon. Nothing changes for local however. Clicking any listing in an SGE Pack opens the GBP knowledge panel within SGE. Users must then click the "website" button to get to the underlying website, which is essentially the same UX as the Local Pack.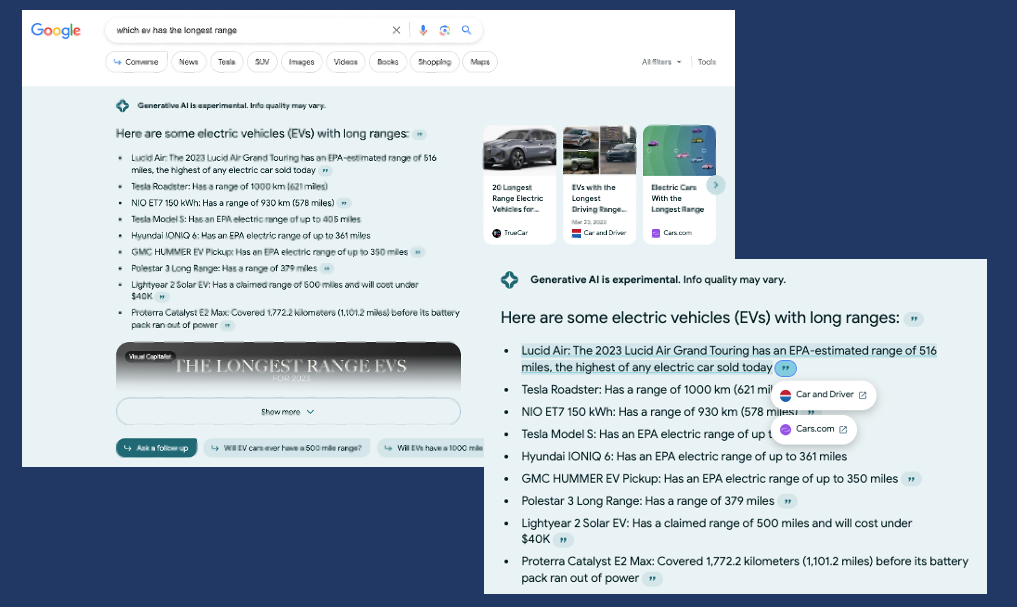 Our take:
This is an important development. It will accelerate the discussion of optimizing content to appear in the AI snapshot.
We don't yet have user data for SGE engagement, but this will likely increase confidence in results. Will these links drive traffic to websites or they simply increase zero-click search?
Google announced it will soon add video content to SGE results as well.
Incredible Shrinking Ad Labels
The FTC requires that ads be distinguished from organic (search) results. This has essentially been true since 2022 to avoid the "consumer deception" that was inherent in some of the early paid inclusion programs. But companies, including Google in the past, have sought to minimize ad labeling – presumably to drive more clicks. Now it's happening again at Twitter and Bing. On Bing the ad label has been moved and "grayed out" so as to be almost unnoticeable. This appears to be a test (and presumably won't go through). Something similar is also being tested on Twitter. The company is showing a gray "ad" label in the upper right where users are less likely to notice it. Previously a more prominent "promoted" label appeared at the bottom of ads on the lower left, which was more obvious as users scrolled. While perhaps technically compliant with labeling rules, it's designed to be less noticeable.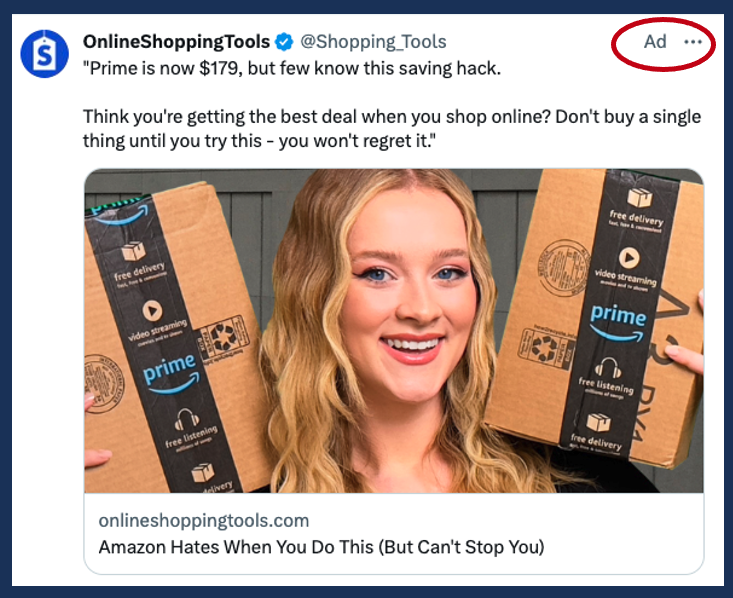 Our take:
Some often repeat the mantra that "ads are useful content." While there's some truth to that, mostly ads aren't all that useful.
We've seen from considerable user testing that people are wary of ads and less likely to engage with them vs. organic content.
If the ad label can be obscured it will potentially drive more engagement and clicks, leading to more platform revenue. Kind of sleazy.
Meta to Ask for Consent in EU  
To settle a long-running privacy dispute with EU regulators, Meta has agreed to obtain opt-in consent from users for personalized ad targeting. That could happen by October, according to the company. The Wall Street Journal reported, "the offer to limit so-called behavioral ads to users who opt in goes far beyond what Meta has done so far in response to privacy regulators." Meta has allowed EU users to opt-out of targeting in a process that isn't simple – similar to opt-out and "do not sell" flows in the US that erect barriers to completion. The new process would likely be similar to Apple's "ask app not to track," where users are presented with a binary choice: yes or no. It would also likely reduce the number of people allowing personalized targeting and limiting the data Meta has to work with in Europe. The process wouldn't preclude contextual or other kinds of targeting not based on personalization. The company generated $7.2 billion in ad revenue in Europe in Q2. Meta won't be doing this in North America.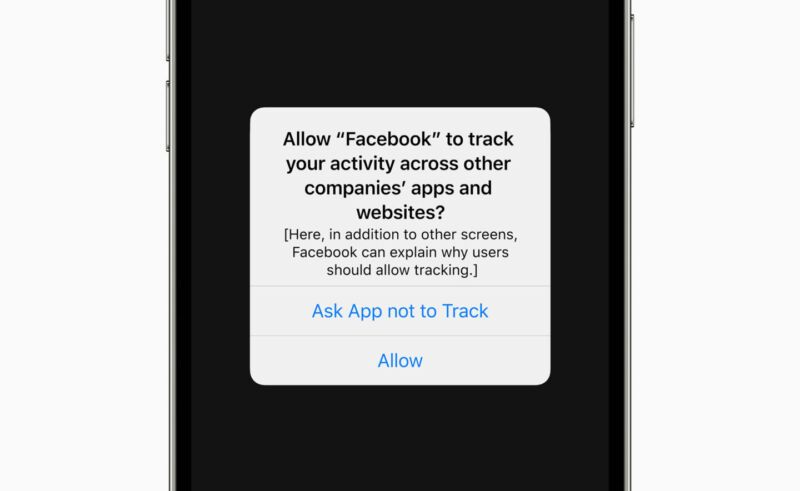 Our take:
This is the only ethical approach to personalized ad targeting. The deal in Europe opens the door for legislators/regulators to pursue it here.
Using iPhone opt-in rates for app tracking by analogy, we might see 20% to 30% opt-in rates for Meta in Europe.
However, there's ample reason to believe that contextual and other forms of targeting can be equally effective, less expensive and less invasive.
Recent Analysis
Short Takes
Listen to our latest podcast.

How can we make this better? Email us with suggestions and recommendations.