Suit: Google 'Deceived' Consumers with Online Ordering
As part of the effort to make search more transactional, Google added an "order online" button in the GBP for restaurants in May, 2019. Google worked initially with a few national food-delivery vendors (e.g., DoorDash) as partners. In September 2019, after considerable public criticism, Google added an opt-out capability. Google later also gave restaurants some choice over delivery vendors. Now the company is being sued over "order online" in federal court, in a potential class action. The plaintiff, Lime Fresh Mexican Grill, accuses Google of creating an "illicit storefront," unauthorized use of restaurant names and IP and deceiving consumers. The complaint says Google designed the "storefront" to appear that it was created by the restaurant. It further accuses Google of "intercepting" and profiting off orders intended for the restaurant.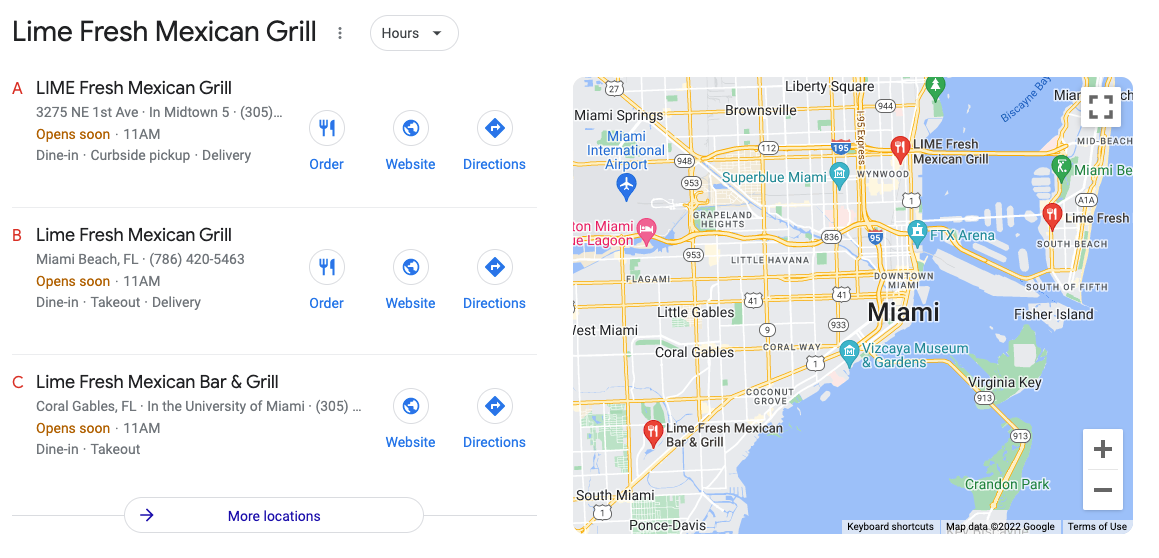 Our take:
A range of legal questions are raised, including: Does Google need permission to use business names in certain SERP contexts? Maybe.
If the suit gains class-action status (probable) it could generate meaningful damages. It also seeks punitive damages for "deliberate and willful" conduct.
At some level this boils down to arrogance: Google blithely assumed this would benefit restaurants, instead of asking them to opt-in.
Yext CEO Steps Down Amid Growth Crisis
Yext's founding CEO Howard Lerman announced yesterday he was leaving after more than 15 years. The announcement came on the company's earnings call, after it reported anemic YoY revenue growth (9%) and disappointing guidance. The stock is now trading under $5, off its high of $16.64. Yext chairman Mike Walrath will become the new CEO. Yext's CFO is also leaving. Lerman quite correctly said in his LinkedIn post, "[T]he skills to build something out of nothing are quite different than the skills to operate at scale." Walrath is a seasoned executive (Right Media, Moat) and may be able to turn things around. He hinted at changes on the earnings call. But dramatic (product) change will be necessary if Yext is to return to growth.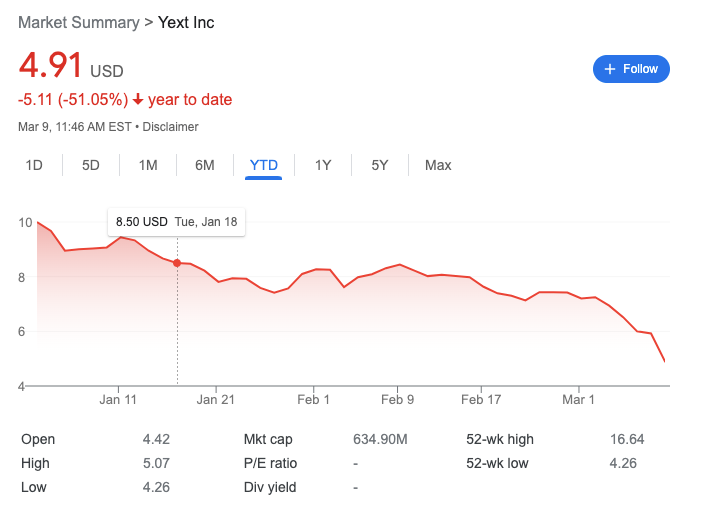 Our take:
After 15 years, Lerman was probably ready to leave. But I'm sure this was also a board decision, given the company's recent performance.
Yext's main revenue source remains listings, now seen as a "commodity" and of reduced importance. So far Answers hasn't delivered.
Yext began as a lead-gen/pay-per-call network for SMBs. Lerman successfully turned it into a marketing juggernaut, which enabled its 2017 IPO.
Kohl's: Store to 'Focused Lifestyle Concept'
Under investor pressure to split its e-commerce and stores into separate companies, Kohl's revealed an ambitious new strategy to transition from "department store" to "focused lifestyle concept." What does that mean exactly? The company wants to become the retail destination for the "active & casual lifestyle." In a 114 page investor presentation (.pdf), Kohl's outlined a multi-pronged approach: 850 Sephora store-in-store locations, smaller-format stores, inventory localization, Amazon-returns partnership, personalization and improved loyalty program, better in-store experiences and more omnichannel experiences. Digital and data are at the core of the transformation effort.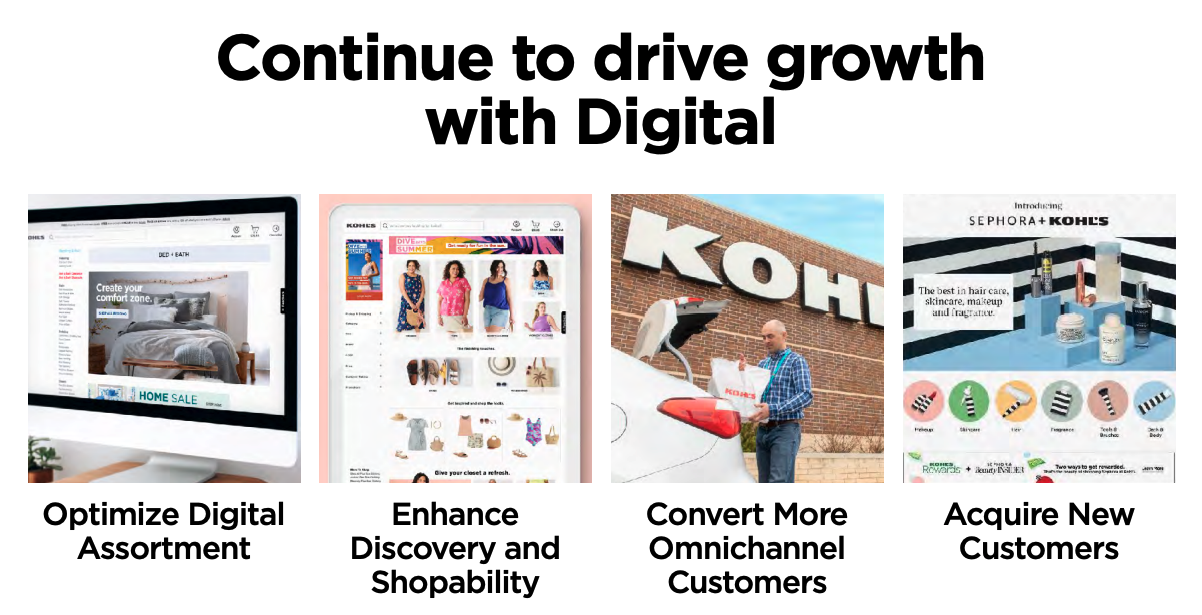 Our take:
Part of Kohl's strategy includes BOPIS in all stores, self-service returns and self checkout in stores. Integrating online and offline is central.
The company said its omnichannel customers are worth 4x to 6x digital or in-store only buyers.
Short Takes
Listen to our latest podcast.

How can we make this better? Email us with suggestions and recommendations.