Google's Refocused Lens and 'In-Stock' Filter
Google is (re)introducing two shopping tools that have been around for awhile: Google Lens and local inventory. Google Lens is the visual-search capability that succeeded Google Goggles in roughly 2017. (Apple introduced a more 1.0 version with iOS 15, Visual Look Up). Lens was originally presented as an all-purpose visual search alternative to voice or conventional text. However, Google is now partly re-positioning it as a shopping tool: "Starting soon, iOS users will see a new button in the Google app to make all the images on a page searchable through Google Lens." The company also introduced a "new" local inventory filter ("in stock") to show which nearby stores have the desired item ... in stock. Google has been working to get local inventory online for years. Large retailers and SMBs are equally eligible. (Google bought Pointy to help SMBs bring inventory online.)  

Our take:
This promotion of Lens is made possible by impressive advances in Google's computer vision and image recognition capabilities.
With supply chain issues and potential shipping delays looming, the in-stock filter may become a popular holiday button on Google's SERP.
Google partly seeks to differentiate from Amazon by being a more holistic shopping tool (online + offline). Amazon also offers a more limited visual search capability.
Amazon's Astro: Surveillance Puppy  
Amazon held an event this week to debut a number of hardware products ahead of holiday 2021. There are multiple roundups of the announcements, including: TechCrunch, ZDNet. However, I want to focus on its new rolling robot Astro (The Jetsons' dog's name). Like a robot vacuum with a screen or "Alexa on wheels," it will initially cost $1K and later $1.5K. But what's most interesting is the coverage and how it reflects a drastic change in attitudes toward tech companies. In the past, Astro would have been seen as a "cool" new product that might be too expensive. Now it's immediately received as a privacy threat, another Amazon surveillance device. Vice says it's "designed to track the behavior of everyone in your home" and Gizmodo called it a "surveillance disaster."
Our take:
Amazon will be forced to address/rebut these privacy claims or Astro is essentially DOA – the pricing doesn't help either.
Facebook is in the same position with its Ray-Ban smart glasses. Distrust threatens the product's success out of the gate. (That's why FB's "toxic brand" is nowhere on the glasses.)
There's now immediate cynicism/skepticism toward big-tech product launches, which didn't exist just a few years ago. Often it's justified.  
Yelp Will Seat You Now
Restaurants were dramatically affected by COVID. Closed for months, many are having trouble finding workers as they resume full service. However, COVID also had a positive impact; it accelerated the digital transformation of the industry. Restaurants has always been one of Yelp's key categories. The company has been building out tools for local restaurants and, today, it announced Yelp Guest Manager, which integrates those tools into a comprehensive suite: "Yelp Guest Manager helps restaurants manage all of their front-of-house operations across the entire dining experience through one fully integrated solution — by bringing together Yelp Waitlist, Reservations, Kiosk, Takeout, Table Management, online brand building and more into one suite of offerings." There are also integrations with Olo (digital ordering and delivery) and Punchh (loyalty). Guest Manager starts at $249 per month.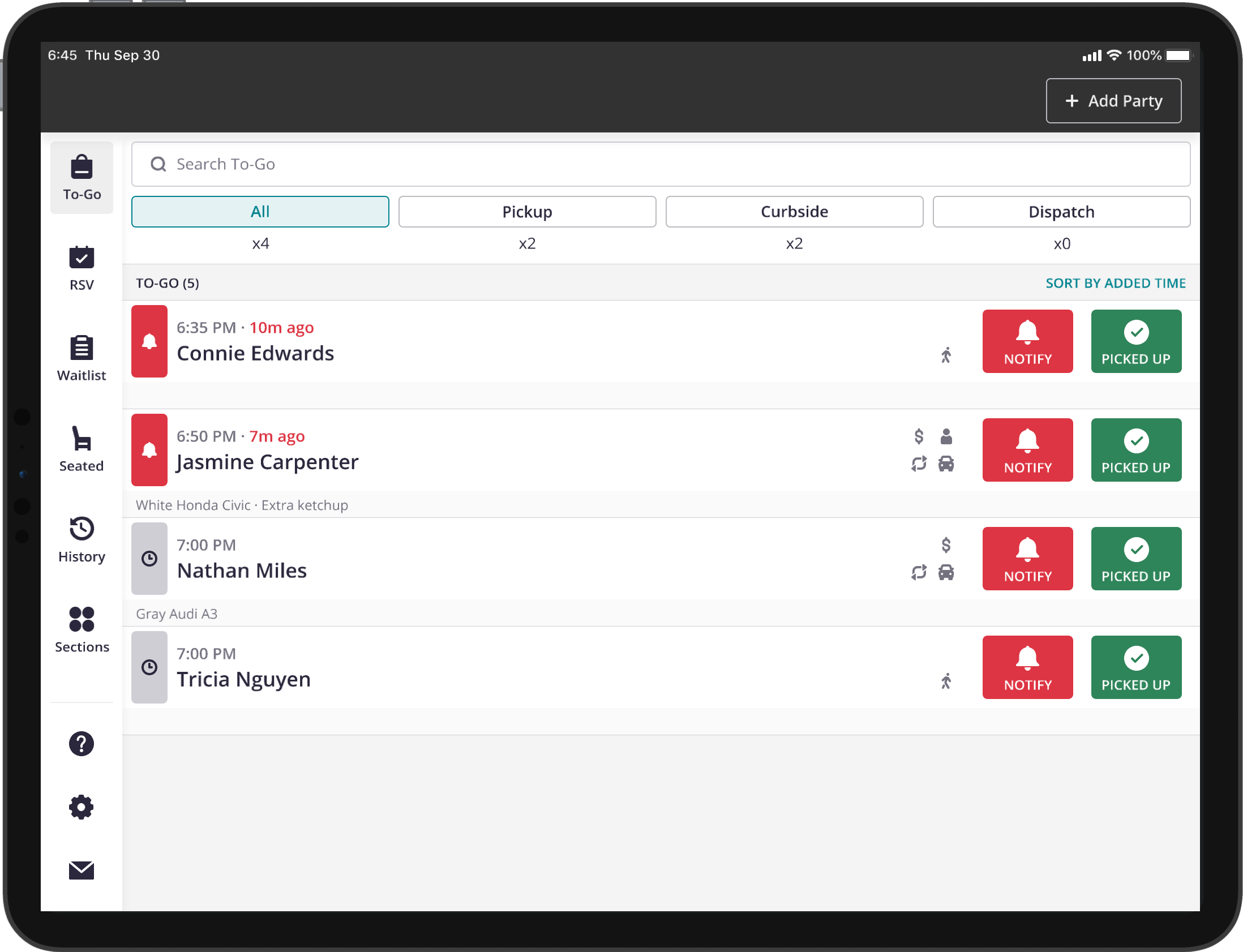 Our take:
Restaurant SaaS is a competitive segment. But other solutions (save Google and food-delivery apps) don't have a marketing/acquisition channel. And SaaS tools can partly compensate for a lack of headcount in selected cases.  
Yelp still faces animosity from a subset of local businesses for its "review filter" (not recommended). But it could easily tie-in post-transaction review collection for restaurants using Guest Manager.
Guest Manager offers further revenue diversification potential (subscription vs. advertising). It may also be about telling a SaaSier story to Wall Street.
Short Takes
Listen to our latest podcast.

How can we make this better? Email us with suggestions and recommendations.