Google Underwhelms in Paris
Google is arguably the most powerful AI company in the world. However that wasn't really on display in today's "Live from Paris" event that was intended to answer Microsoft's "BingGPT" unveiling yesterday. The entire event felt hastily put together and much of what Google presented was previously announced (see SearchOn), including visual search and AR integrations into Maps. The discussion of Bard itself was relatively short, with little new information and few screens. That's probably because the earlier Google blog post was originally supposed to be the bulk of the presentation today. Throughout, Google stressed its AI bona fides and showcased numerous computer-vision, visual search examples. Google also took pains (as did Microsoft) to emphasize its AI approach was "responsible." And sensitive to zero-click critiques, the company said it sends more traffic to publishers every year. It promised that Bard would continue to do so.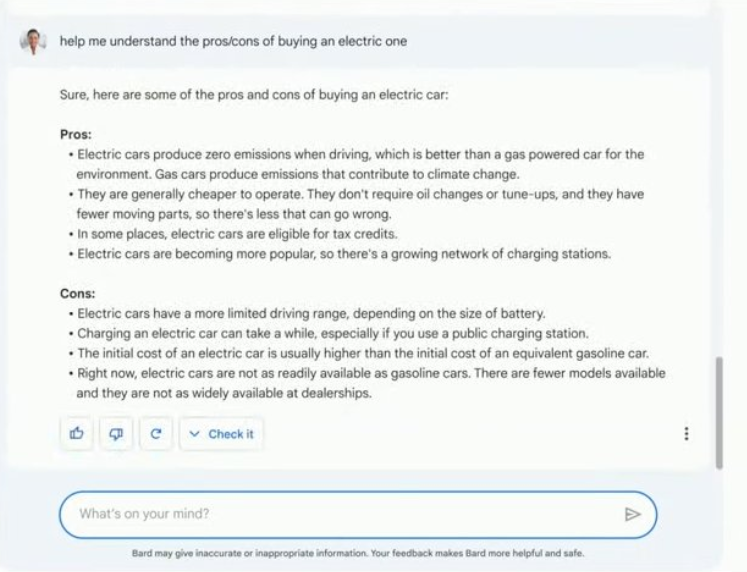 Our take:
With this Paris event Google was primarily focused on media and investors. It wasn't very impressive; it was even sad in a way.
One of the major concerns after Google's blog post is the lack of source attribution in Bard results. There will be sources.
What Microsoft showed Tuesday was a more polished search-AI integration. Google still has time to develop a compelling AI experience.
Outlook for 'BingGPT'
Microsoft showcased the new Bing search-ChatGPT (3.5) hybrid yesterday in Seattle (and a new version of Edge). The company showed multiple screens; however it's only available in limited preview (join the waitlist). The desktop version of Bing puts the chat answer on the right rail, where the Knowledge Panel would ordinarily be. Answers include third party sources, which Microsoft says will generate clicks for publishers. There are also related questions (as with Perplexity.ai). Microsoft envisions the new Bing as an elegant blending of web and AI-chat results. The company also discussed "Prometheus," which it says is "a proprietary way of working with the OpenAI model that allows us to [deliver] more relevant ... results, with improved safety." And rather than reduce ad clicks, Microsoft says the new Bing "will deliver smarter and more actionable opportunities for advertisers to engage with customers."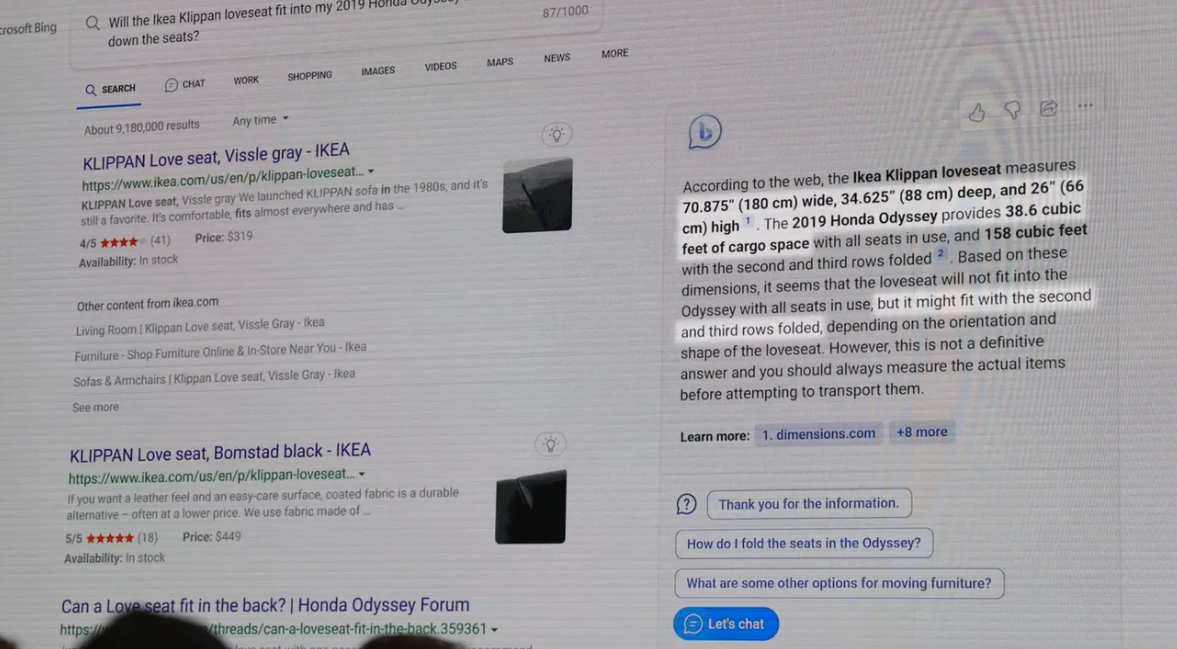 Our take:
Microsoft has clearly been working a long time on this integration and it showed. However, early reviews are mixed (WSJ, WaPo).
Bing has a tiny search market share. However, even a few points of growth could represent billions in PPC revenue ($2 billion for each point).
Sticking with the Bing brand is a tough call. In some ways it might have been better to create a new AI-search brand "powered by Bing."
SMB Economic Contradictions
Small business (SMB) owners continue to express seemingly contradictory views of the economy. The majority appear upbeat about business in 2023, while holding the belief that the economy is currently in a recession or will probably enter one over the next year. Previous SMB surveys reflect this strange juxtaposition, and so does a new Goldman Sachs survey of roughly 1,800 SMBs conducted last month. In the Goldman survey, 55% believe the economy will enter recession this year and 28% "don't know," while only 16% say there won't be a recession. Yet more than two-thirds (68%) are optimistic about their 2023 outlook and 89% will either maintain current employment levels (38%) or create new jobs (51%). Finally, 60% expect profits to increase in 2023. All this, despite the majority perception (75%) that the economy is in "fair" or "poor" condition. Inflation, interest rates and hiring remain big challenges. It's very difficult to explain how business owners can maintain these directly conflicting beliefs.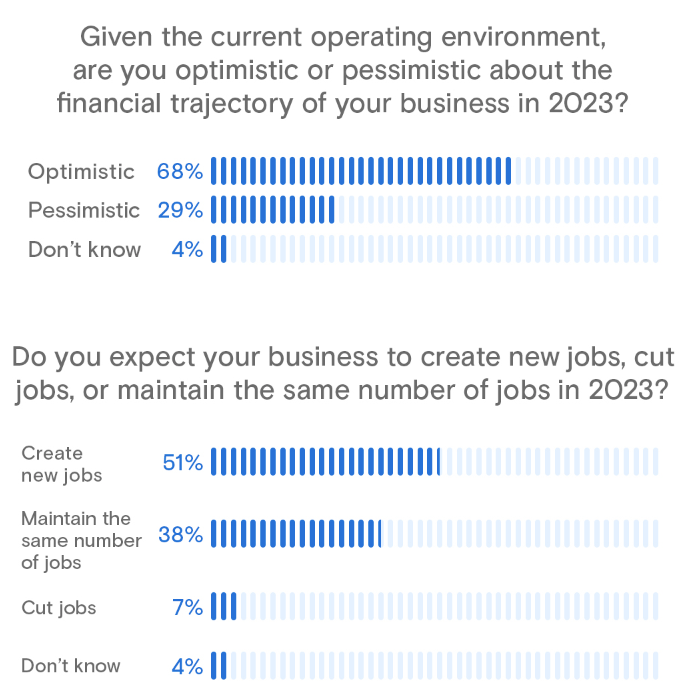 Our take:
The contradiction may be a byproduct of the difference between economic reality (mostly positive) and media coverage (mostly negative).
The Federal Reserve's (outdated) approach to inflation fighting is: kill demand with interest rates. This may also help explain recession anxiety.
Perception is reality. People make buying decisions based on perceptions of future circumstances. SMBs who think a recession is coming may be more reluctant to invest in growth.
Recent Analysis
Short Takes
This newsletter content is 100% human-generated.
Listen to our latest podcast.

How can we make this better? Email us with suggestions and recommendations.