Will AI Deliver for SMBs?
While there's been considerable discussion about how AI will revolutionize digital marketing for brands and agencies, I haven't seen much on how AI might be deployed specifically for SMBs. This would seem to be a huge area of opportunity. SMBs conceptually understand what to do but often don't have the time/expertise to execute. I can imagine numerous use cases, including many operational ones. In terms of marketing, review responding is an area AI will penetrate quickly. Others include building websites, generating site content and content-marketing ideas (blog posts, FAQs and explainer topics), customer service/chatbots, CRM analytics (and insight-based recommendations), email marketing and customer communications. Humans would still need to be involved and manage all of it, but AI offers the promise of improved SMB digital performance, customer service/retention, insights and reduced costs overall.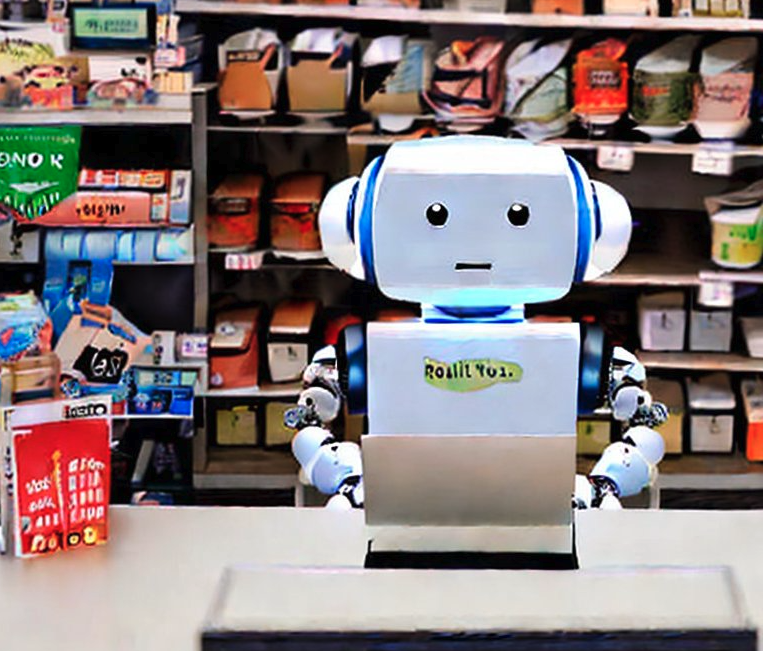 Our take:
Most of this will come through SaaS providers or small agencies. DIY might become more feasible across a broader range of functions.  
AI should make ad campaigns more accessible and effective for SMBs. Google's Performance Max points to a totally automated ad future.
AI could reduce costs and boost overall marketing effectiveness for SMBs. That doesn't mean it will actually happen, but hopefully.
Regulating Big Tech – Take 2
Tech lobbyists were successful in preventing the passage of game-changing privacy or antitrust regulations in 2022. Critics were disappointed but undeterred. Among them, President Biden, in a Wall Street Journal editorial, called for a renewed push in Congress for reforms surrounding data collection, Section 230 immunity and "self-preferencing" activities. It's possible though unlikely anything will happen in a divided Congress. Ultimately, it may not matter. States are now accelerating privacy regulation, with a range of new bills pending. The FTC is also in the process of making new privacy rules ("commercial surveillance"). And US courts are also poised to make new law on a range of contested technology questions (e.g., SCOTUS on Section 230). Meanwhile, in Europe, most of these policy objectives have already been accomplished through the DSA and DMA, which go into effect this year.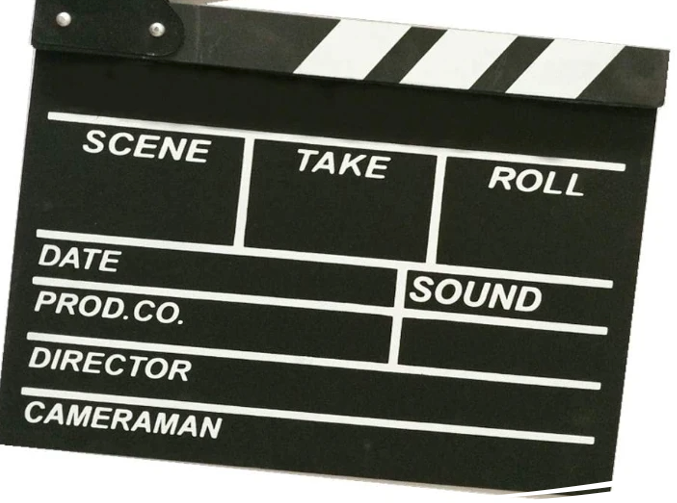 Our take:
For tech, this is a "be careful what you wish for" moment. Companies face a compliance nightmare at the state level.
And how will US-based companies comply with EU rules? Will they create two systems, one for North America and one for Europe?
The Big Tech ="Big Tobacco" analogy is gaining adoption. Accordingly, expect a continuous stream of litigation that will cost billions.
SMBs: Mixed Signals for 2023
Despite widespread discussion of recession in the media and other ongoing business challenges, 61% of SMBs polled in January (n=5K US) by Alignable are upbeat about their 2023 outlook. Yet, despite the fact the majority think 2023 will be a good or great year, 56% of respondents believe a recession is likely or already in progress. Of the 39% who had concerns about their 2023 prospects, 11% were expecting a "rough ride" or to close entirely. The remaining 28% were uncertain. Alignable's mostly positive findings are in contrast to the NFIB's Small Business Optimism Index (.pdf) just last month, which found generally bearish sentiment among SMBs. Inflation, continued hiring challenges and a worsening sales outlook were at the core of their mostly negative outlook.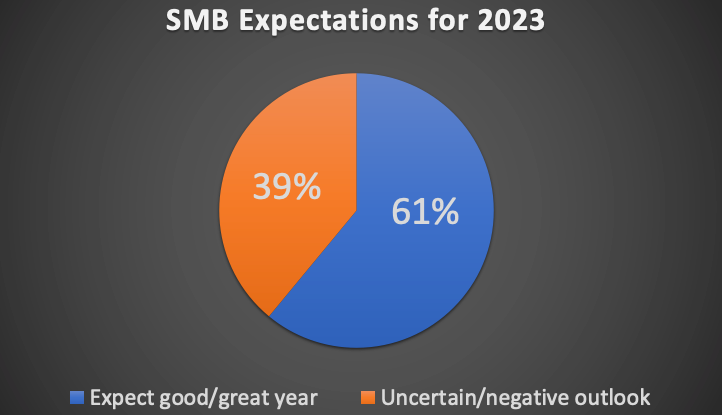 Our take:
Despite consumer caution, rising interest rates and a weakening housing market, the US economy is still fairly good shape. We're not in recession.
Yet the challenges expressed in the NFIB sentiment data remain, especially inflation and employee-hiring challenges.
But SMB optimism, if accurate, suggests openness to spending on growth and services that a "siege mentality" wouldn't allow.
Recent Analysis
Short Takes
Listen to our latest podcast.

How can we make this better? Email us with suggestions and recommendations.