Google's New Ad-Favicons
Google is seeking to boost brand visibility in mobile search ads. Provided marketers qualify, the business name and logo will be shown on the ad by default, extracted from the marketer's landing page. Brands can also add this information manually or remove it. Google says that "in cases when we aren't able to include your business name, we'll show the domain from your display URL instead" and a blue globe icon if there's no logo to display. This move follows the addition of favicons to organic mobile results in 2019. Google says it's doing this to "easily identify the website that's associated with each result at a glance" and to "increase clarity and advertiser transparency at a glance." Ad-favicons will help users recognize familiar brands more quickly and probably boost CTRs, quality scores and probably revenues.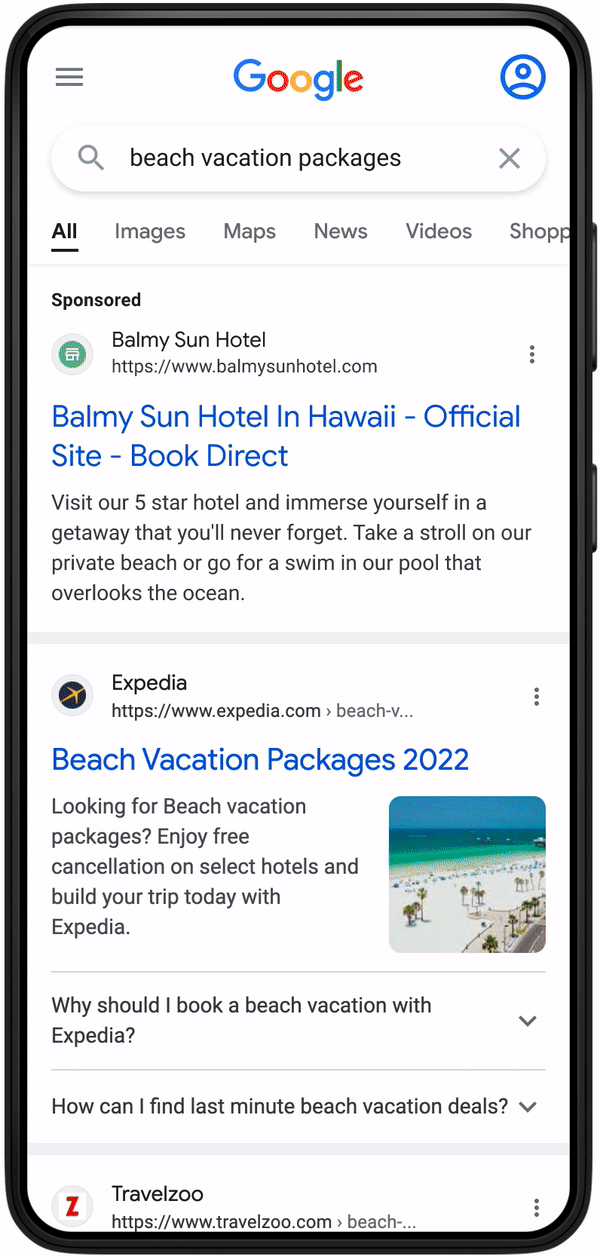 Our take:
This is helpful information, especially in a smaller-screen mobile context. But Google has likely seen increased CTR with organic favicons.
It will thus drive ad CTRs, though I don't think this necessarily improves ad "transparency" vs. organic results. It might do the opposite.
This is also part of Google's effort to boost the trustworthiness of SERPs and to increase efficiency. (See search criticism + TikTok.)  
TikTok Conquers the World
Last year TikTok was more popular than Google and Netflix. Now, Chinese parent ByteDance is seeking to add streaming music and pushing deeper into shopping, with plans for its own e-commerce fulfillment network. The company also added local theater showtimes to movie trailers and the ability to buy tickets directly on the platform. Showtimes was just one of several announcements this week during the company's annual event TikTok World. There were also new ad types and tools for creators. Among the new ad formats, the company announced Focused View, which aims at performance budgets: "brands only pay when users have voluntarily watched an ad for at least 6 seconds or when they interacted with the ad within the first 6 seconds (whichever comes first)." On its TikTok World post the company said it aims to define the future of digital entertainment and advertising, with the claim that people are "more engaged on TikTok than any other platform."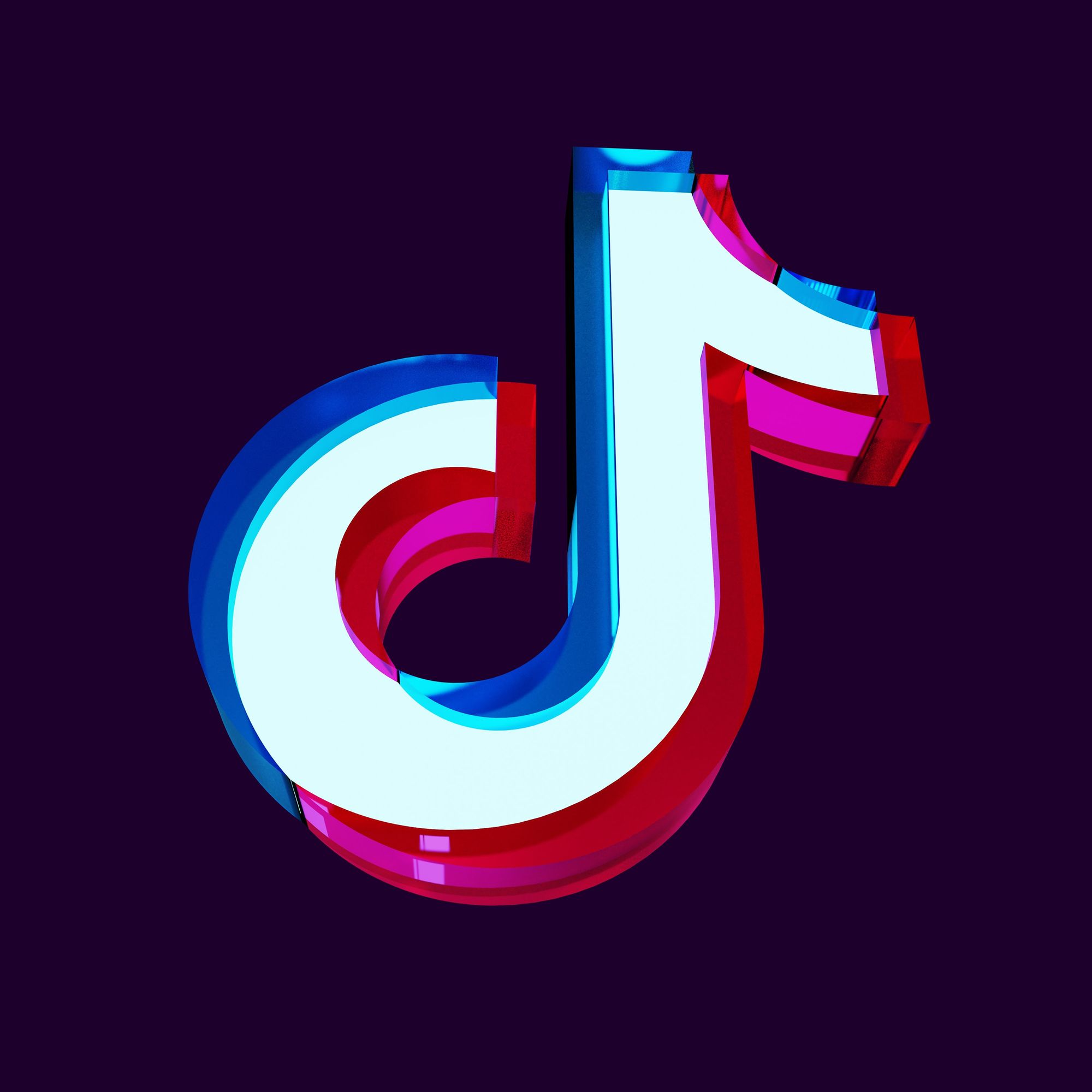 Our take:
TikTok recognizes it has momentum and is trying to consolidate its gains. Google, Meta and others are clearly on the defensive.
It won't necessarily succeed across the board and it may be trying to execute on too many use cases simultaneously. But some will stick.
Showtimes is a localized ad format and there will be more where that came from. The company is already testing search ads.
Holograms vs. the Metaverse
Google's impressive Project Starline 3D video conferencing is coming to more Google offices and select enterprises, including Salesforce and T-Mobile. Google says it has shown Starline to "more than 100 enterprise partners in areas like media, healthcare and retail." And this year Google will be "installing prototypes in select partner offices," which may include WeWork. It's being positioned as a way to improve remote working and telemedicine, among other use cases. Meanwhile, Meta's multi-pronged metaverse strategy sees enterprise adoption as a way to introduce VR to people. The company's partnership with Microsoft becomes a kind of reseller channel. Here too, Meta argues VR can help address the challenges of remote/hybrid work. While there will be multiple tools to help remote workers better collaborate, holographic conferencing and the metaverse may wind up competing directly.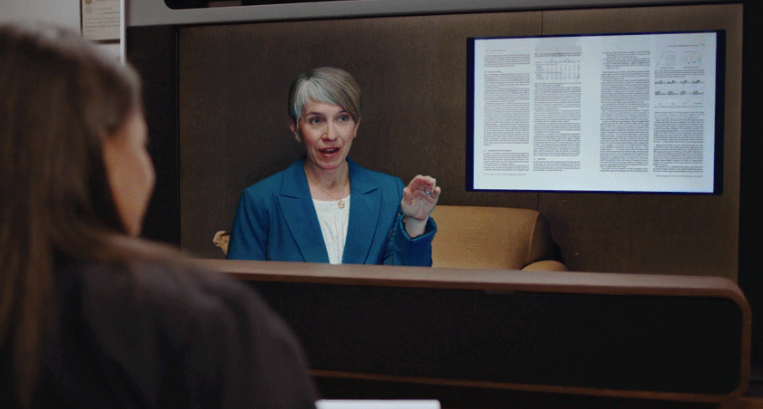 Our take:
The obvious challenge for Project Starline is that it's gigantic and expensive. There must also be two units, limiting adoption potential.
If Starline's tech can be miniaturized (or integrated into computers) it could gain broad adoption. Other holographic tech exists as well.
While nobody wants to sit in a "cartoon meeting" for hours, photorealistic avatars might help drive enterprise adoption of VR for meetings.
Recent Analysis
Short Takes
Listen to our latest podcast.

How can we make this better? Email us with suggestions and recommendations.