Meta Wants to Own the Next Platform
Meta held its now annual VR event yesterday, featuring the announcement of a $1,500 Meta Quest Pro mixed-reality headset. It's reportedly a big advance but is being greeted with skepticism (here, here) partly because of cost. Yet Meta is clear this headset is for B2B and industry uses. Throughout the keynote presentation, Zuckerberg and company tried to show momentum, touting the size of VR gaming and various technical advances (e.g., avatars with legs). They also talked about bringing VR experiences to other screens (web, mobile) to expand the audience. And there was a Microsoft-Meta partnership announcement to bring Teams, Office and Xbox to VR. But the part not getting attention was a discussion at the end (starting at 1:07) about next-gen computing with "neural interfaces," using a wristband and nerve signals to control the UI. This was interesting stuff and a much bigger vision than pure VR.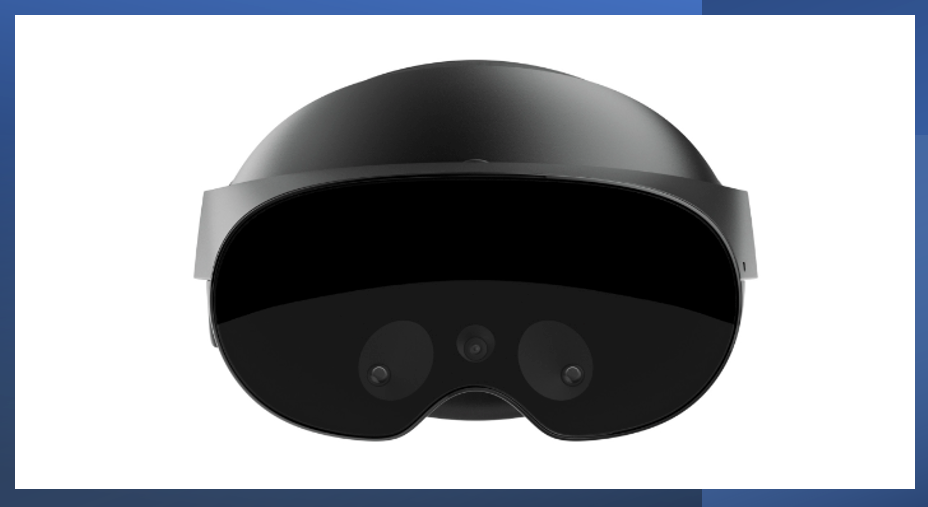 Our take:
The metaverse will materialize. But it's not going to be a single platform experience (e.g., Horizon Worlds). It will also take longer than expected.
Meta/Facebook doesn't "own" a computing platform like Microsoft, Google and Apple do. Hence its ambition with VR and human interfaces.
A next-gen platform is coming, using wearables plus AI assistants. Probably more AR than VR, Meta wants to be the OS.
'H-Commerce' Is Not Omnichannel
The IAB published a new report (reg. form) tracking four 2023 trends it considers "disruptive." They are: "h-commerce" (hybrid shopping), the creator economy (TikTok), the metaverse (as a shopping channel) and privacy. None of these are in fact new, except perhaps the metaverse. The IAB argues h-commerce is not omnichannel but "defined by the fusion of online and offline shopping." Examples include being in a store and buying from the retailer's website, using AR to get a more "tactile" sense of a product when not present and the increasing integration of digital tech into stores. Relying on an earlier IBM study, the IAB also points out the buying journey is now more fragmented and relies on numerous channels. (Tell us something we don't already know.) While tighter integration between online and offline shopping is new (e.g., click and collect, local inventory online) the industry is simply catching up to mostly well established consumer behaviors.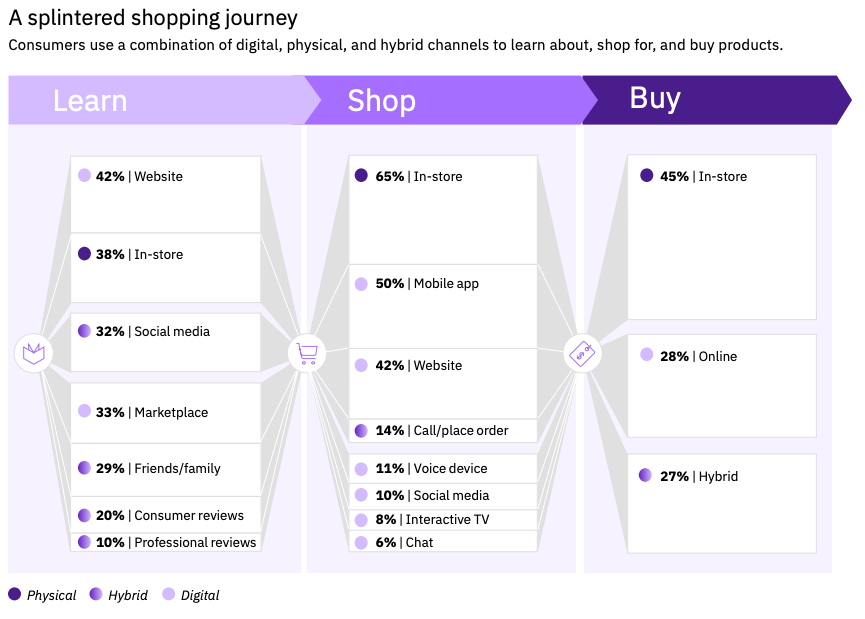 Our take:
Consumers had been using the internet to "ROBO" for at least a decade before smartphones helped marketers see that pattern clearly.
A valid point about "h-commerce" is: brands/retailers must invest heavily in digital to deliver convenience and consistency across channels.
We generally agree that the metaverse will ultimately be a shopping channel (or trigger buying) and digital goods sales will grow significantly.
Privacy Survey: No Discount Worth PII
Consumers want relevant content/ads but they don't want to be monitored. They want some degree of "personalization" from brands/retailers but they value privacy even more. That's evident in a recent survey of 1,500 home, auto, or renters insurance policyholders. The survey found that a majority of Americans would not allow surveillance in exchange for discounts. The survey asked about a variety of scenarios involving home and auto insurance. Privacy won across the board. For example, 68% of respondents wouldn't install an app that tracked driving patterns or location "for any insurance discount amount." That was up 10 points vs. 2021. In addition, "77% of Americans would not install a smart doorbell camera that shares facial recognition data [  ] for any insurance discount amount." That finding also increased by 10% since last year.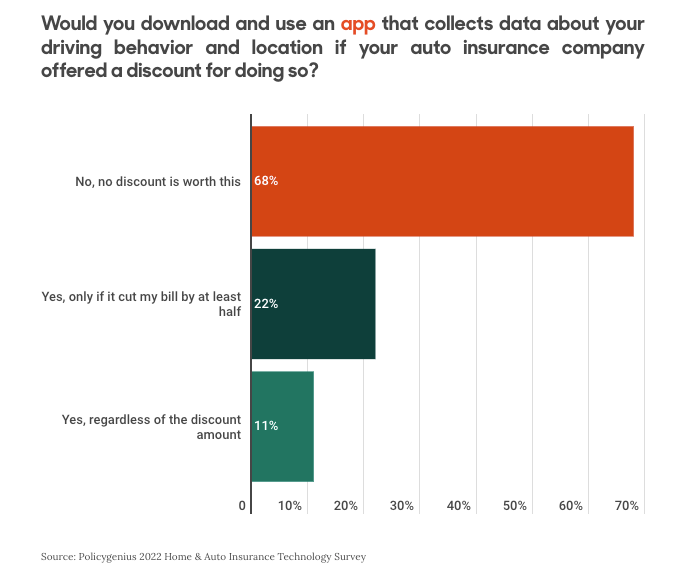 Our take:
What's striking is that the value exchange for PII is concrete (money), not the softer "relevance" or "personalization."
Each time the majority said, "no discount is worth this." It is possible that at specific, higher discount levels (e.g., 50%+) more people would opt-in.
Conversely, 30% - 35% would sell PII. Apple opt-ins are 22% - 25%. The industry will have to model/extrapolate from these minority segments.
Recent Analysis
Short Takes
Listen to our latest podcast.

How can we make this better? Email us with suggestions and recommendations.