$4.3 billion: Nextdoor Finally Going Public
Current CEO Sarah Friar replaced founding CEO Nirav Tolia in late 2018, roughly a decade after the company that became Nextdoor was founded (Nextdoor officially launched in 2011). Now the company is finally going public through a Khosla Ventures owned SPAC merger that will generate almost $700 million against a valuation of $4.3 billion. In 2018 Nextdoor said it operated in 185,000 Neighborhoods in the US and Europe. Today that number has grown to 275,000 neighborhoods. The money will be used for growth, especially outside the US. Nextdoor has never disclosed precise revenue numbers, though it has made a bigger push to generate ad revenue on the road to going public.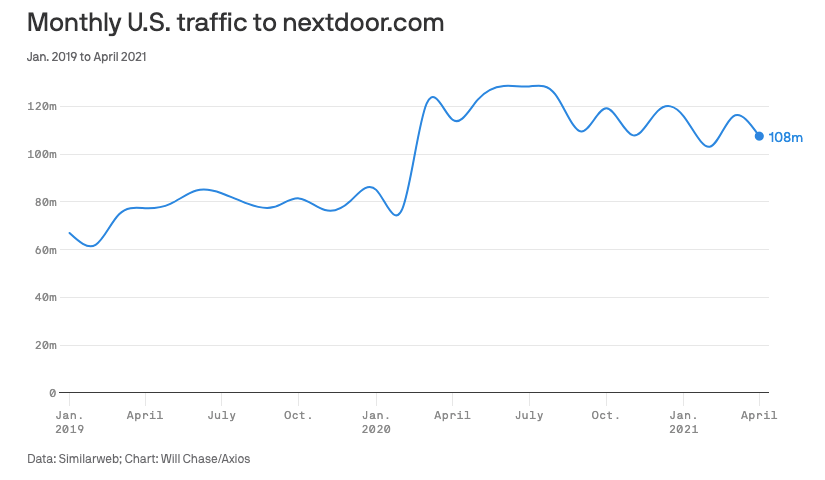 Our take:
Started in part as a "neighborhood watch" app, the company has been trying to change its culture since former Square CFO Sarah Friar joined.
A week ago, we discussed Nextdoor's opportunity and challenges. One will be to generate public company growth and not betray its new "kindness" mantra.
Long term, Nextdoor can win with SMBs and consumers but it will need to deliver real value to both audiences and not simply emulate others.
With New CEO, Can Amazon Be 'Good'?
Amazon is a wildly successful company but it's not a "good" company. It's a company that has in many ways failed ethically, especially when it comes to employee treatment. But the market rarely cares about ethics, so long as companies are delivering for investors, which Amazon has done magnificently. Its market cap is nearly $1.9 trillion. There are only five companies worth more than $1 trillion and Amazon is one. The others are Apple, Microsoft, Alphabet (Google) and the state run Saudi oil company. Now that Jeff Bezos has handed the CEO reins over to AWS chief Andy Jassy, there's an opportunity for the company to improve its behavior and public image.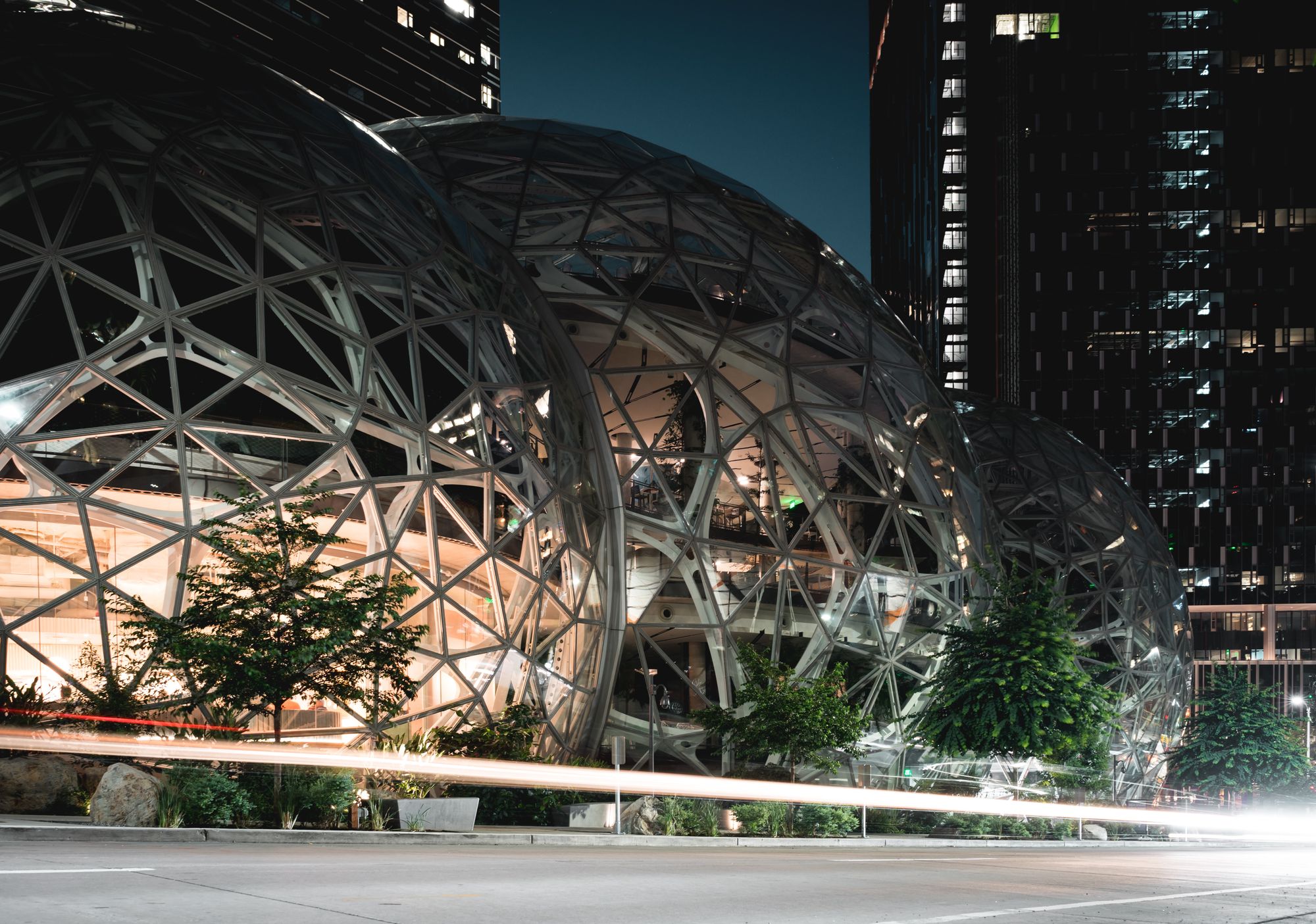 Our take:
Jassy can potentially do for Amazon what Satya Nadella did for Microsoft after Ballmer: create a better company and brand.
Two new leadership principles – be a better employer and more responsible – suggest Jassy seeks change.
Jassy must embrace stronger ethics for customers, employees and sellers. It will be a challenge with Bezos as board chair.
Analyst: 72% of Buying 'Still' in Stores in 2024
The National Retail Federation's top 100 retailers list (based on US sales) contains only two "e-commerce" companies: Amazon and Wayfair. Of course, most of those on the list do e-commerce. But the ranking is a reminder of how offline stores remain central to retail success, despite a roughly 30% surge in online buying in 2020. Yet Placer.ai data also indicate that mall visits are almost back to pre-pandemic levels. Finally, according to a new projection from Forrester, 72% of retail spending will "still" take place offline in 2024. In the apparel category, however, the firm estimates nearly 48% will be online by 2024.

Our take:
The "zero-sum" online vs. offline narrative persists in the media and analyst community. The industry itself has embraced hybrid commerce.
Major retailers have, for example, implemented BOPIS/curbside pickup and are fulfilling e-commerce purchases through stores.
Nearly 70% of consumers more likely to buy online if there's a store for returns. Online buying with offline pickup is a new commerce category.
Recent Analysis
Short Takes
Listen to our latest podcast.

How can we make this better? Email us with suggestions and recommendations.