Going Back into Stores
Most holiday shopping surveys say a version of the same thing: consumers plan to shop online but stores remain important to their overall experience. This hybrid/both approach is emerging as dominant. According to a new Morning Consult survey, about 69% of respondents are now comfortable returning to stores. (Amazon saw flat Q3 growth partly because of a return to stores.) About 41% said they would do most of their shopping online this year, down from 48% a year ago; 35% said they would shop online and offline, up from last year. And 24% plan shop mostly in stores, identical to last year. Among age groups, Gen Z is the most omnichannel oriented, Millennials are the most online-centric and Boomers are mostly likely to shop only in stores. Among Millennials, 31% said they would shop both online and offline, while 42% of Gen Z chose that option.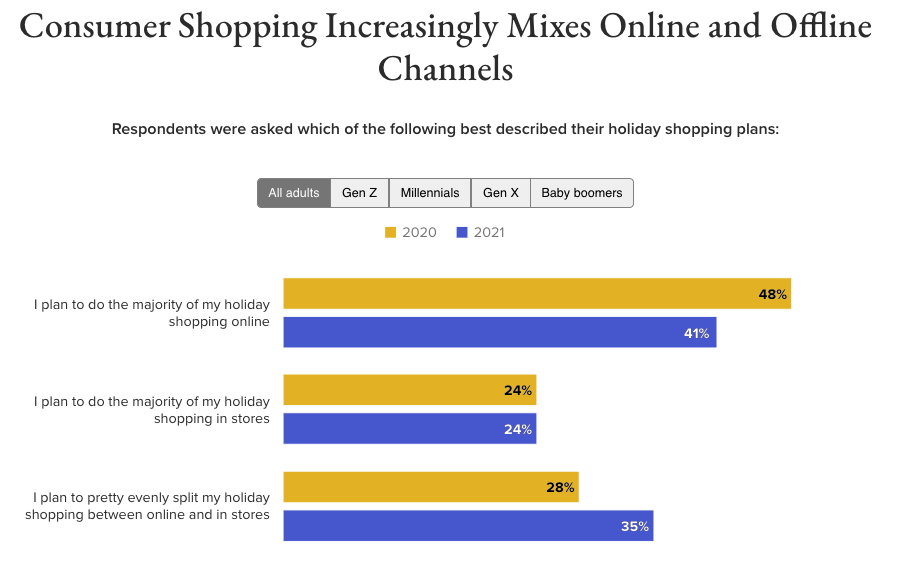 Our take:
The survey also points out that the pandemic has elevated consumer expectations. They're now used to BOPIS and other convenience services.
Retailers confront the need to deliver strong online experiences, real-time inventory/offline pickup and strong in-store experiences simultaneously.
Stores are what differentiate most traditional retailers vs. pure e-commerce. But many retailers won't be able to meet increased CX expectations.
Concerned about Social Privacy but Hooked
Despite the media outcry over bad behavior and revelations in the Facebook Papers, usage is growing. In Q3, Facebook reported 1.93B daily users, up 6% YoY and 2.81B who interacted daily with any of Facebook's family of apps, up 11%. Indeed, there seems to be a disconnect between abstract social media objections and individual user behavior. One possible answer is that most people actually don't care. In the case of younger users and privacy, the assumption is that they're much more relaxed than other generations. In fact, a review of existing data and literature by the Future of Privacy Forum debunks that perception, showing that college students are highly concerned about personal data collection. Yet privacy expectations are "highly contextual" and concerns over data collection (e.g., identity, facial recognition, location) will vary by situation and purpose.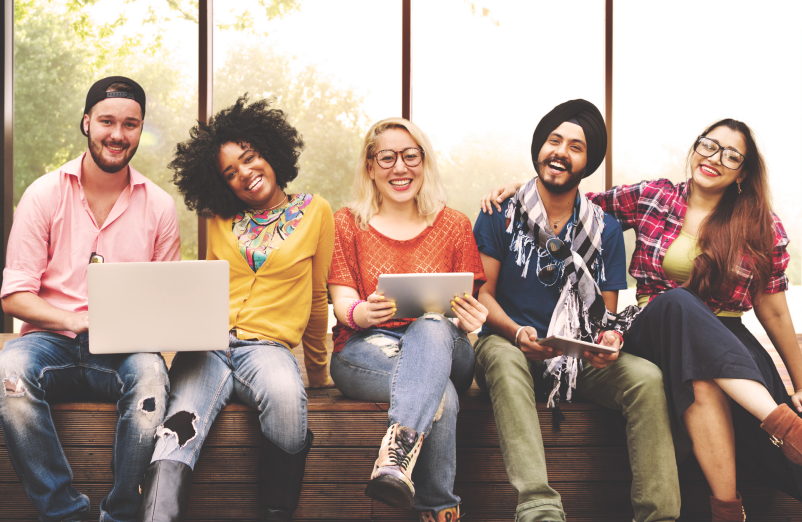 Our take:
The larger report takeaway is that despite their concerns, people feel they have limited power to control how their data are being collected and used.
Regarding social media specifically, people may not be literally addicted but they lack the individual ability to pull back or significantly change behavior.
Social media usage norms (peers) enforce continued participation regardless of individual privacy concerns or ethical objections to company behavior.
Apple Factor: Social Takes $10B Hit  
The recent Q3 earnings reports from Google/YouTube, Facebook, Snap and Twitter suggested that Apple's privacy rules had an uneven impact but, generally speaking, not a dire one. By its own reporting, Snap was the most impacted. Facebook complained but still beat earnings (though not revenue) estimates. Now, a Financial Times report argues the Apple factor was larger than it appeared – to the tune of almost $10 billion across social sites. Facebook reportedly saw  the largest loss in absolute terms, while Snap had the largest percentage decline. Lotame (the source of the underlying analysis) found that the iPhone represented just under half of the mobile audiences for these sites with a mostly 80% no opt-in rate, resulting in a "lost yield" on 40% of the platforms' Q3 impressions.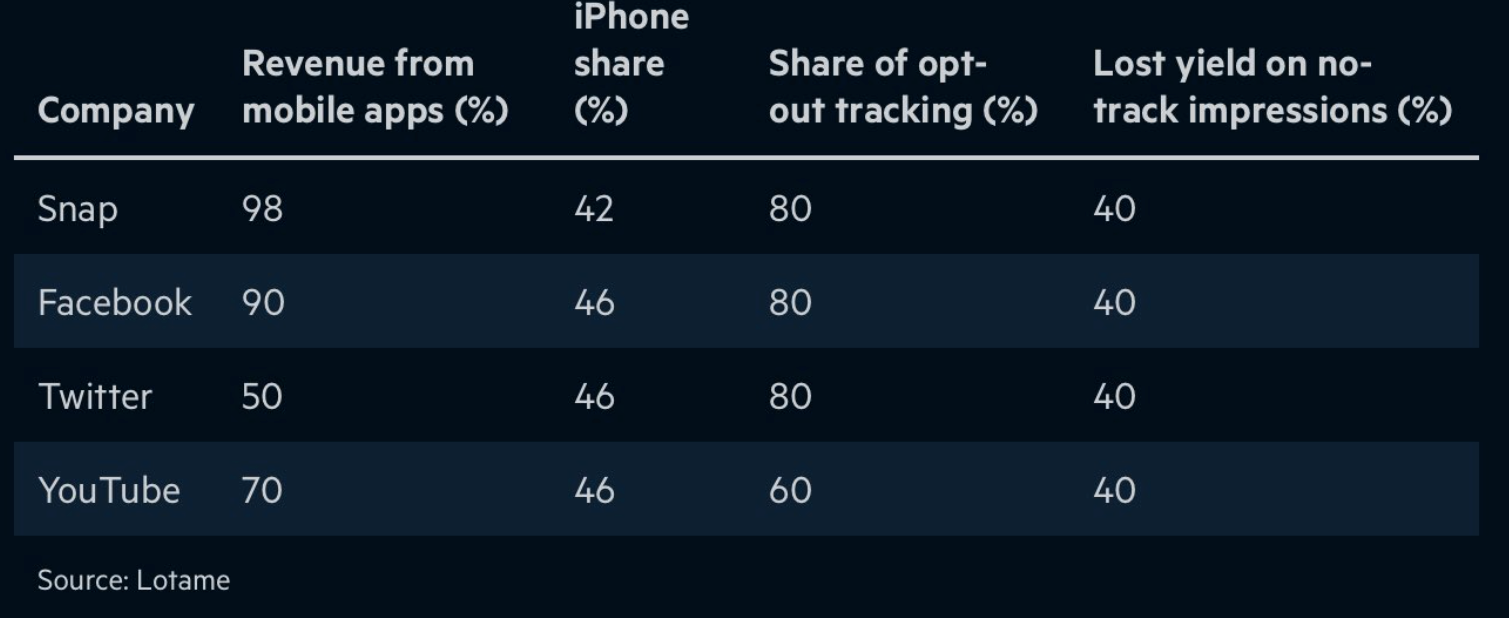 Our take:
The FT also points out that Apple's services revenue, where ads live, beat expectations by $700 million. So Apple is clearly benefitting financially.  
Some ad-tech experts speculate that it will take a year roughly for Facebook to fully overcome the impact of Apple's privacy impact.
Fingerprinting and ID graphs are the next battlegrounds for mobile consumer privacy as Apple continues its crusade and Google begins to follow its lead.
Recent Analysis
Short Takes
Listen to our latest podcast.

How can we make this better? Email us with suggestions and recommendations.