Food Fight: DoorDash vs. UberEats
Food delivery in the US is estimated to be worth nearly $30 billion according to estimates. It's a high stakes market with intense competition among a shrinking group of companies. Consumer Intelligence Research Partners (CIRP) published an analysis of usage and market share. It found DoorDash had the largest user share, followed by Uber Eats and GrubHub. However, Uber Eats had "the highest average number of orders at 5.5 per month, followed by DoorDash at 4.8 per month and GrubHub at 4.1 per month." DoorDash reportedly grew at the expense of Postmates (Uber Eats) and GrubHub. If the average order is $40 (approx.), US consumers are spending about $200 per month on food delivery.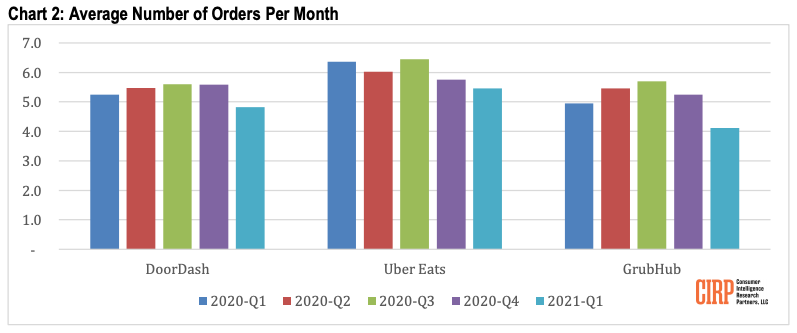 Our take:
Call-Tracking Evolution: Invoca Buys DialogTech
Over the past decade call tracking has radically evolved – into "conversational intelligence." Call tracking began in the 1990s as a way to prove the effectiveness of print ads. It was later adapted to the internet and took years to gain acceptance from marketers, especially search marketers who thought tracking numbers would "pollute" business listings. Today call tracking is widely adopted but its more advanced capabilities aren't. Two companies trying to popularize "conversational intelligence" are Invoca and DialogTech. The former just bought the latter for roughly $100 million.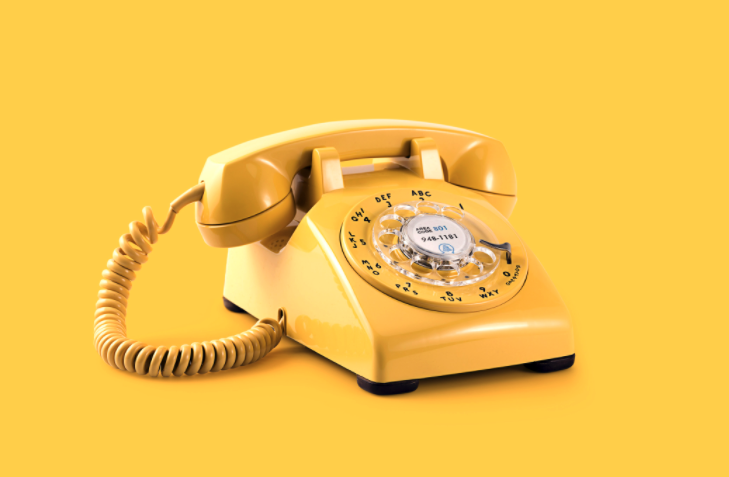 Our take:
The combined company is positioning itself as AI-driven "martech," with an emphasis on sales enablement.
Call recordings and analysis can yield valuable data that can be used across the organization, from paid-search to sales to customer service.
"Conversational insights" from calls is a relatively new and mostly untapped source of first-party data.
SMBs Upbeat About Sales, Financial Condition
According to the recent BofA SMB Owner Report business owners (60%) are upbeat about their revenue-growth prospects this year. In addition, most rated their current financial condition as fair (54%) or strong (39%), according to the survey (n=1,000). Many business owners made a range of operational changes in 2020. Among them were: taking cashless payments, developing e-commerce/increasing digital marketing, business model changes and shorter hours. These changes will likely remain, say respondents. Across the board, digital was accelerated. The majority of SMBs also said they survived on savings and credit-cards rather than third party loans or government support.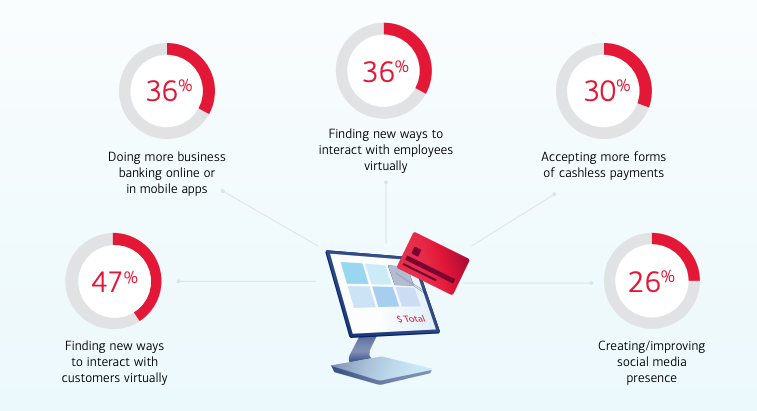 Our take:
While many businesses were badly hurt or closed, 2020 was not the mass SMB "extinction event" many feared.
Other surveys (e.g., Alignable), however, present a far less sanguine financial picture for SMBs than the BofA survey.
What's also clear is that there's an emerging "digital divide" between SMBs that have digitally modernized and those that haven't.
Recent Analysis
Short Takes
Listen to our latest podcast.

How can we make this better? Email us with suggestions and recommendations.