Apple Tracking
Earnings: MSFT, Shopify, Facebook, Apple & Google Beat
It's a big earnings week. Microsoft and Shopify reported strong revenue growth. Shopify was described as a "blowout" (up 110% YoY). LinkedIn (owned by Microsoft) also posted impressive revenues up 60% YoY. Facebook saw almost 50% revenue growth, though MAUs were flat. Apple had almost $90 billion in revenue, up 54% YoY. Google, for its part, blasted through expectations too. It posted $55.3 billion in Q1 (.pdf), up 34%. Google ads brought in nearly $45 billion. Of that, YouTube contributed $6 billion, up 50%. As CNBC points out, YouTube will likely record ~$30 billion this year, equal to Netflix. This is partly about the flight of traditional TV ad dollars to digital and CTV.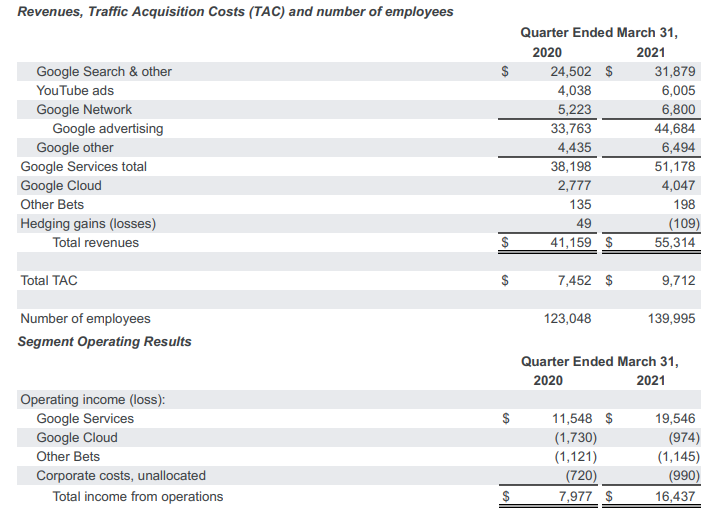 Our take:
Google executives said on the earnings call that "searches for 'local' and 'businesses' were up 80% versus last year."
Google is doing well with SMBs: "[W]e've been focused, really, on helping SMBs with simpler tools so they can actually embrace digital a lot faster... making everything simpler."
Not everyone is doing equally well. The big platforms are capturing a perpetually larger share of spending in this "winner take all" economy.
Google Owns the Local Review Economy
Google is the top review site in the US, both in terms of traffic and review volume. A new report (gated) from Birdeye analyzes customer data and shows how massive the reviews gap now is. Nearly 70% of all online reviews are written on Google (local guides have been instrumental). Compare that to Yelp with 2% and Facebook with 7%. The report also points out that average ratings on Google tend to be higher than on other platforms. The average rating on non-Google review platforms is roughly 3.7, whereas it's 4.5 on Google. This discrepancy is due in part to Google's limited review policing and a higher incidence of review fraud on the site vs. Facebook or Yelp. The report also found reviews are getting shorter (see mobile) but 78% have text rather than just a star rating.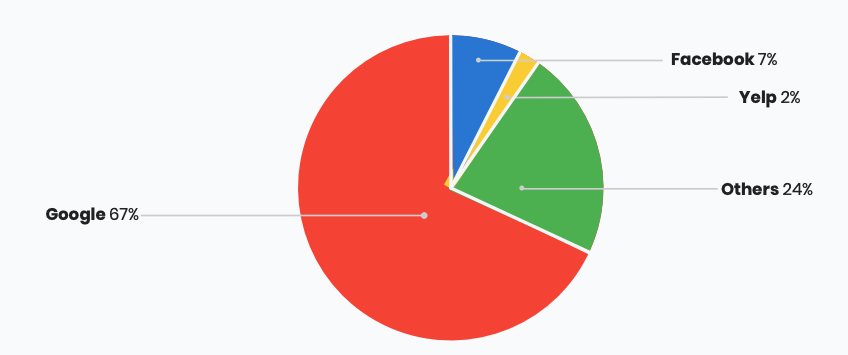 Our take:
The report has additional data, including solicitation tactics (i.e., email vs. SMS) and their efficacy; 45% of review requests came via SMS.
Businesses reply to less than 30% of reviews. They expend money/effort to get them (but see automation) but, strangely, don't respond.
Google essentially owns the local "review economy." It's convenient for all parties (buyers and sellers), but not good for the ecosystem.
Apple Tracking
Apple: No Dark Patterns, Incentives for App Tracking
The cat and mouse game has begun. On Monday, iOS 14.5 rolled out and apps on Apple devices had to start asking permission to track. (Facebook won't be doing that for weeks in some cases.) Apple is anticipating all sorts of trickery, "dark patterns" and bribery will be appearing as tactics to get users to opt-in. Apple will allow pre-alert messaging by publishers so they can "make their case" with more screen real estate than the pop-up allows. What Apple's "Human Interface Guidelines" won't allow, however, is financial incentives to encourage an opt-in: "There are several prohibited custom-messaging designs that will cause rejection. Some examples are offering incentives..."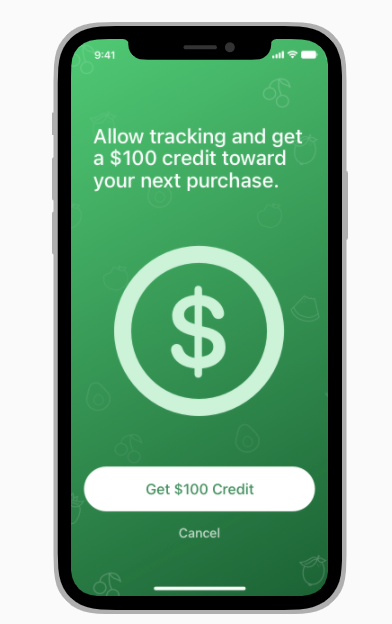 Our take:
A survey I conducted late last year found 56% of respondents were willing to opt-in for a financial incentive: coupon, points, rewards, etc.
Apple is removing one of the most effective tactics to get people to opt-in. We can debate whether such incentives are ethical or not.  
Arguably Apple has gone a bit too far and should allow adults to make their own decisions, provided they fully understand the choice.
Recent Analysis
Short Takes

Please let us know what you think. Email gsterling@nearmedia.co with suggestions and recommendations.