SMB Websites and Commerce Now Inseparable
Mailchimp started as an email platform and moved into "marketing automation." It has now become an all-inclusive SMB SaaS platform for digital marketing. The company just introduced online stores and appointment booking. These moves are emblematic of the larger segment. You cannot offer SMB websites without digital commerce functionality today. And while SMB shopping carts go back to the early days of Yahoo small business, modern website builders increasingly feature a range of transactional capabilities. In 2018, Square bought Weebly. A few weeks ago Squarespace bought Tock. Wix bought restaurant platform SpeedETab. The list goes on. It's not enough to be present, SMB sites must also be transactional.

Our take:
The old SMB pitch circa 2000 ("one stop shop") is the new pitch ("all-in-one platform to create, manage and grow your online presence").
What's changed is consumer behavior and expectations: BOPIS, online booking and so on. Consumers will shun poor, low-functioning sites.
Here's the paradox: even as consumers transact more on Google and third party apps, SMB websites must upgrade and deliver a better UX.
People Returning to Stores with a 'Hybrid' Mindset
A recent grocery shopping survey from Inmar Intelligence found that nearly half (48%) of Americans are now "hybrid" shoppers – those who equally buy online and in-store. The survey explains people are going back into stores (33%). Inmar also discovered that 41% of consumers ordered groceries online in the past six months. For those going back to stores and restaurants (85% intend to), it's clear the vaccine is why: 61% percent of vaccinated shoppers have returned to some version of "normal life." But 57% still have hesitations about fully resuming their pre-pandemic activities.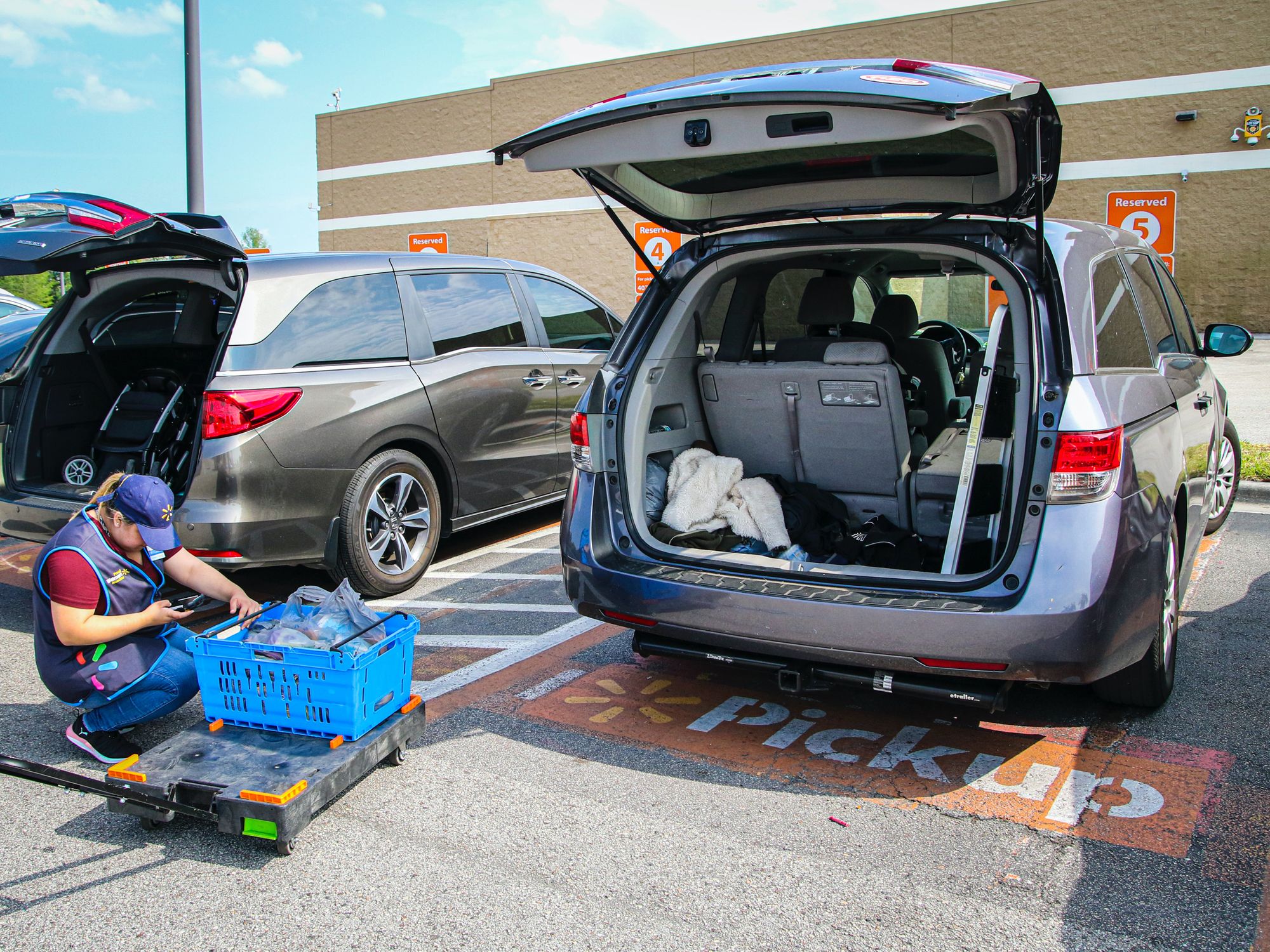 Our take:
The point here is the "hybrid" mindset: the willingness to buy online or offline. Many more consumers will fall into this category post-COVID.
The 48% figure can probably be generalized to all of retail, though it may be an undercount in that broader context.
Retailers need to see the world through the eyes of their "hybrid customer" and adapt their processes accordingly. Convenience is the organizing concept.
Can Yelp Come Back?
An analysis piece in Modern Retail does a good job capturing Yelp's predicament. It cites competition on all sides -- from Google and vertical apps on the one hand to merchant-facing platforms on the other (e.g., Resy and Tock). And though it's focused on restaurants, the observations could be generalized. As Google has become the dominant reviews destination, Yelp has seen traffic (and revenue) decline. It has recently expanded non-advertising revenue sources (e.g., profile upgrades) and sought to build out more paid tools for merchants. And while Yelp has greater review integrity than Google, the company has not exploited that. Another challenge: Yelp also continues to have a mixed reputation among business owners (some would argue that's a generous characterization).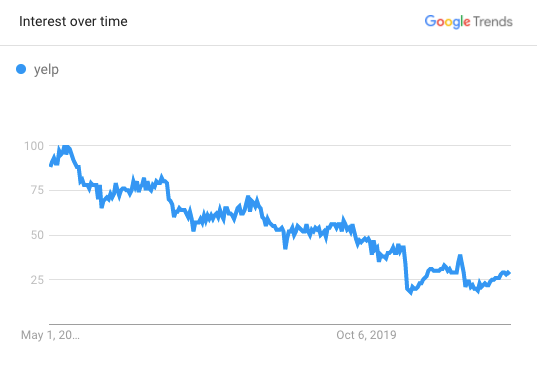 Our take:
Yelp has been adding features and capabilities over the past 24 months but they may not be visible to casual users. Google has matched.
It's very hard to imagine Yelp reigniting user and revenue growth in any meaningful way given their current position in the market.
The endgame for Yelp is probably acquisition by PE or big tech (Amazon more likely, Facebook or Verizon possible, Apple more remote).
Recent Analysis
Short Takes
Please let us know what you think. Email gsterling@nearmedia.co with suggestions and recommendations.