Google is rapidly building out front and back end capabilities to improve their integration with restaurant food ordering for pickup – and to control many parts of the process while minimizing costs and extracting some rent.
Yesterday John Smith shared a screen shot from GMB that shows the upgraded capabilities to manage online ordering for pickup and delivery.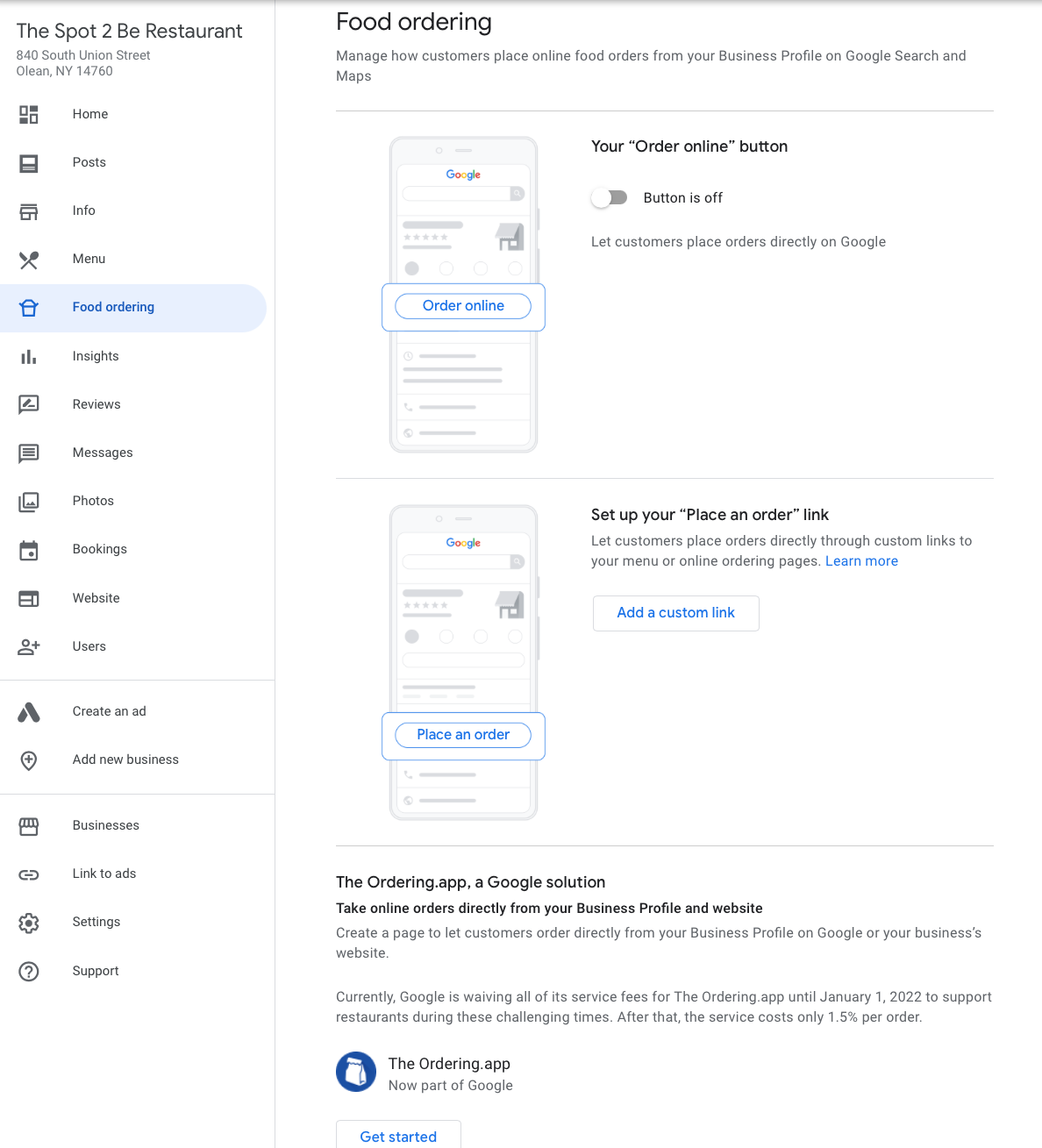 Easy Onboarding for In-house Ordering App
The features for adding an order button and the place an order link were previously available from a different view. What is new here is the instant onboard of restaurants into Google's own The Ordering.app with the click of a button and filling out a few screens.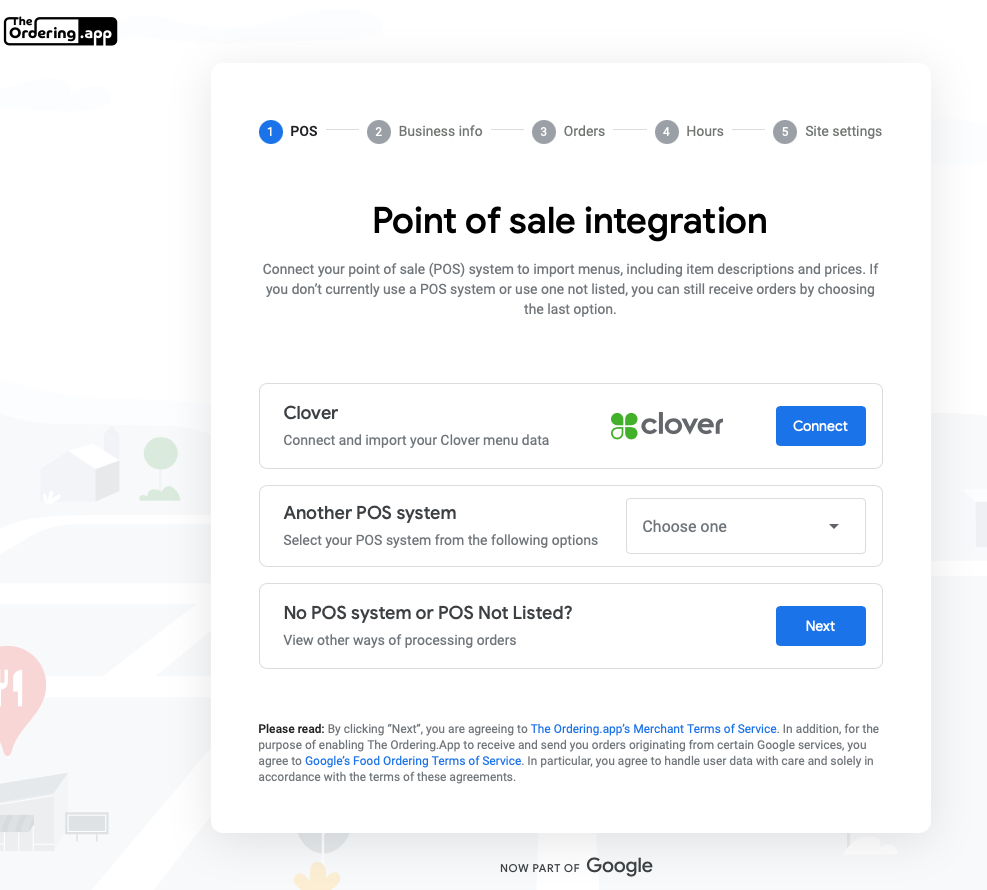 Google drives the restaurant owner through five simple steps, including adding your POS system, if you have one, and creating custom page settings to get completely setup for online ordering for pickup.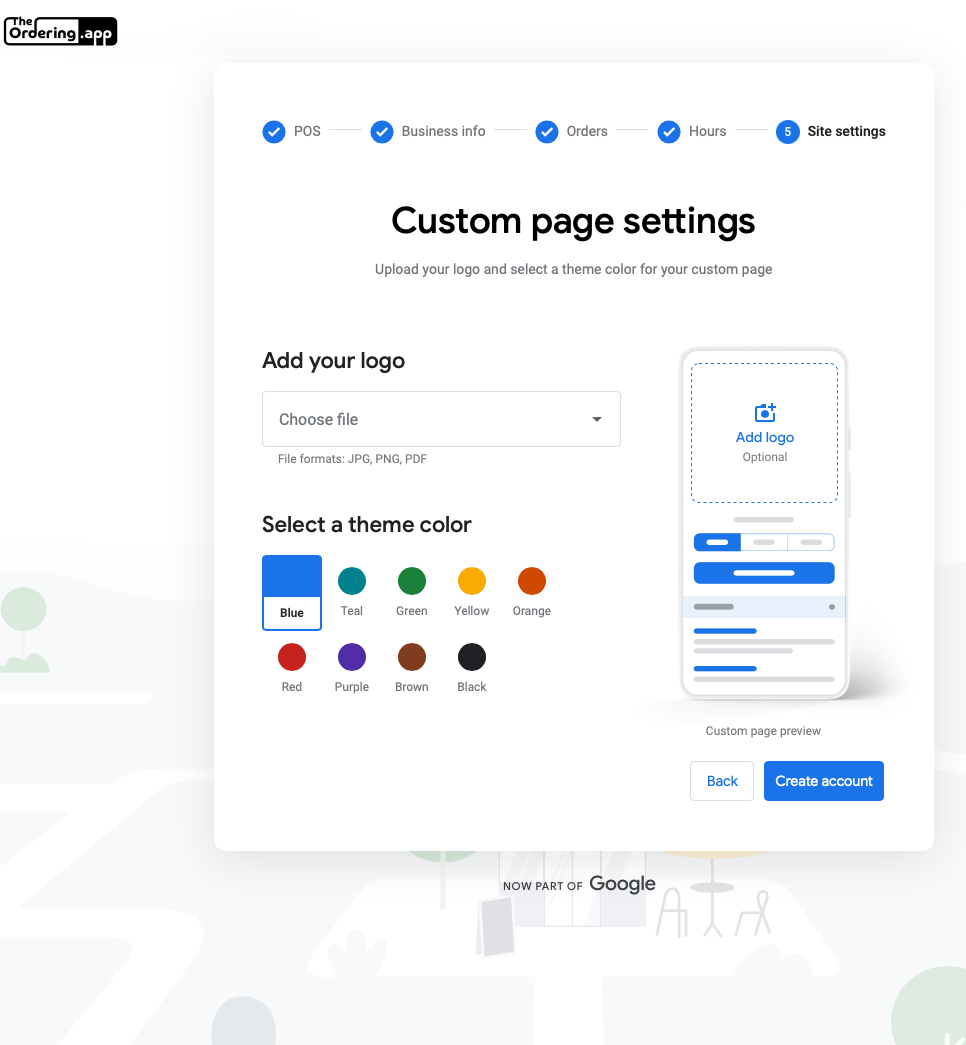 When done the searcher is presented with a large call-to-action on the business profile. For now, The Ordering.App is zero cost but as of Jan, 2022 Google states that it will charge 1.5% per order.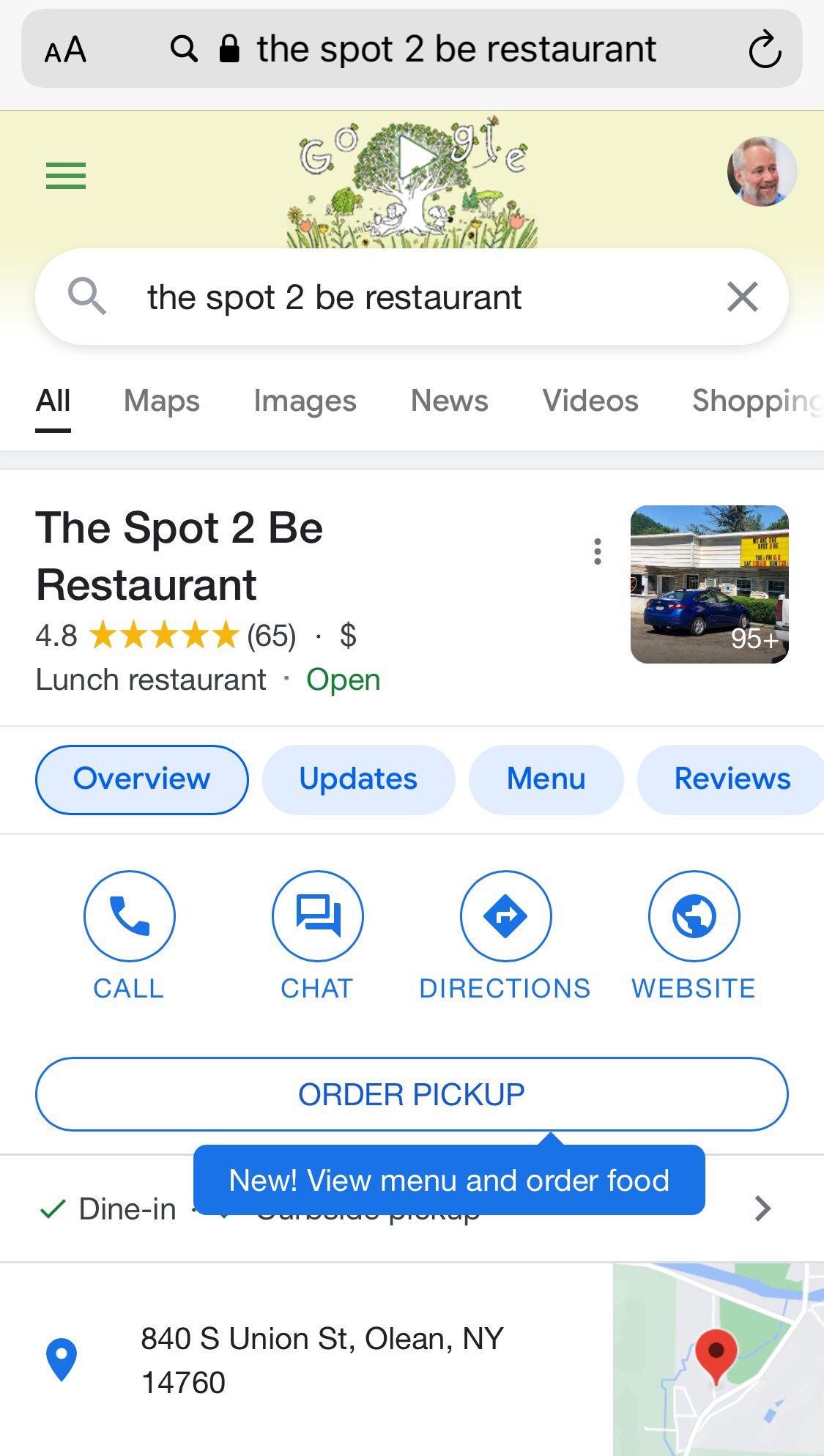 Easier Online Ordering with Duplex
Google has gone beyond automating the backend to make it easier for restaurants to create an online ordering capability. They have also rolled out the ability to automate much of the ordering process with Google Assistant and Duplex for the Web.
As shared with me by Thibault Adda, a local SEO that specializes in restaurants, Google is now testing an intelligent version of auto fill for the order process.
As noted by Google in their announcement last week, "Assistant can now help you complete your purchase in only a few steps powered by Duplex on the web. To get started, you'll need to first search for a restaurant near you from the Google App on Android and select 'Order Online' or 'Order Pickup.'  When you finish your online takeout order from a restaurant we partner with and click 'check out,' Assistant will automatically navigate the site and fill out your contact and payment details saved in Google Pay and synced to Chrome Autofill."
"Duplex" is not the voice Duplex made infamous in Google Duplex Demo by CEO Sundar Pichai, at Google I/O in 2018, but rather Duplex on the web, announced in November, 2019 that provides a guided purchase experience and auto-fills known details.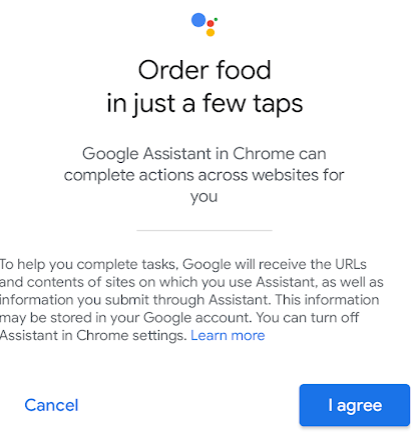 If you have an Android phone it directs you through the ordering process and then fills in all those pesky details, like your credit card number, for you.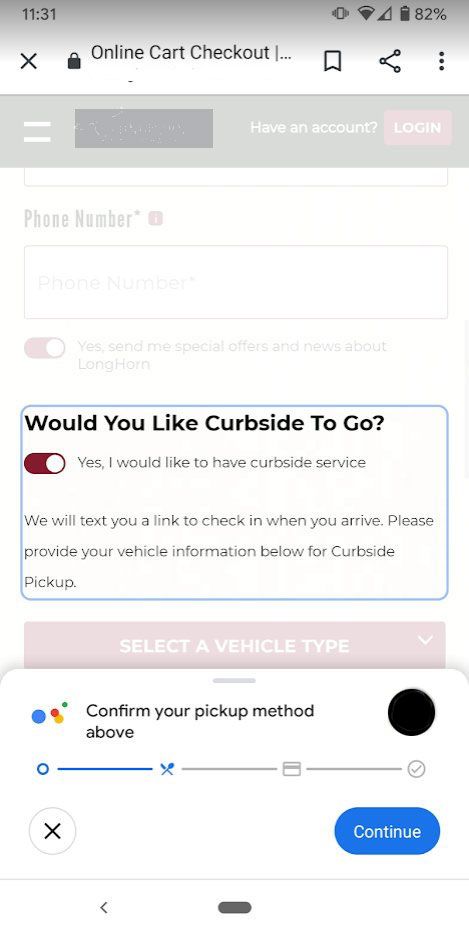 Local Vertical Strategy
Clearly Google has long had its eyes set on the restaurant vertical. But Google has do this its way. No pesky delivery drivers, no customer support for a Square-like POS system, no unmanageable costs or annoyances typical of a two-sided market like Uber Eats.
They want to create a unique interaction for the restaurant industry that leverages their dominance in search to extract rent for generating the order and passing it along. No muss, no fuss; but they get a cut of the transaction and a boatload of data.
When you look at their ordering efforts in light of their recent car inventory search feature, you realize that Google is working their way through high-value local categories (Local Service Ads for service-area businesses, Local Service Ads for lawyers, Product Listing Ads for brick-and-mortar, etc.), offering unique value propositions in each case that will generate cash, while minimizing the need for capital investment or too much human curation.
Ultimately Google's connection and intimate knowledge of local consumers and businesses through Maps, Search and Ads is the competitive advantage that they bring to the fight with Amazon, Facebook and Apple. And one which gives them a huge leg up, but no guarantee of victory in the battle.