Craigslist Revenue Off Almost 50% Since 2018
Haven't used Craigslist lately? You aren't alone. According to a report from AIM Group earlier this year, the site's traffic is down roughly 40% since 2017. Revenue peaked at a shocking $1.03 billion in 2018 and was down almost 50% from that high last year, though still a massive $566 million. The biggest revenue category decline was in jobs (-32%), while automotive ads were down 22%. AIM declared Facebook Marketplace "the biggest threat to Craigslist," together with scores of niche marketplaces and vertical sites. Craigslist was founded in 1995 as an insider email list about local events.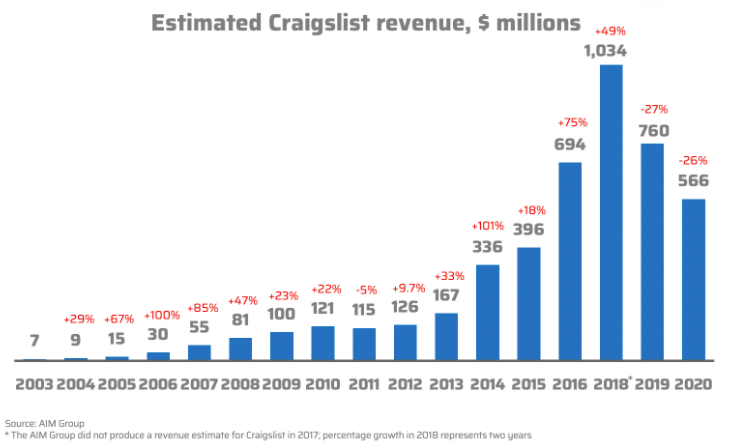 Our take:
Remarkably, Craigslist has only about 50 employees and is massively profitable despite the revenue decline.
One of the still most recognizable internet brands, the awkward UI/UX is part of its brand identity and hasn't been updated in years.
Craiglist will probably never sell, and it's still years away from expiration. "My exit strategy is death," Craig Newmark famously said.
Sam's Club Scan & Ship: E-commerce in Store
The distinctions between offline and online shopping continue to blur. Walmart-owned Sam's Club is now testing a new "Scan & Ship" service for in-store customers. In three Sams Club locations consumers can browse aisles and buy bulky items with their phones. Those items are shipped home, while other purchases come home in the car. Scan & Ship adds another option for consumers looking for convenience. Sam's Club introduced curbside pickup in 2020; this program is its opposite. Scan & Ship is a part of the company's Scan & Go program that allows in-store shoppers to checkout with their phones and simply show a QR code upon exit.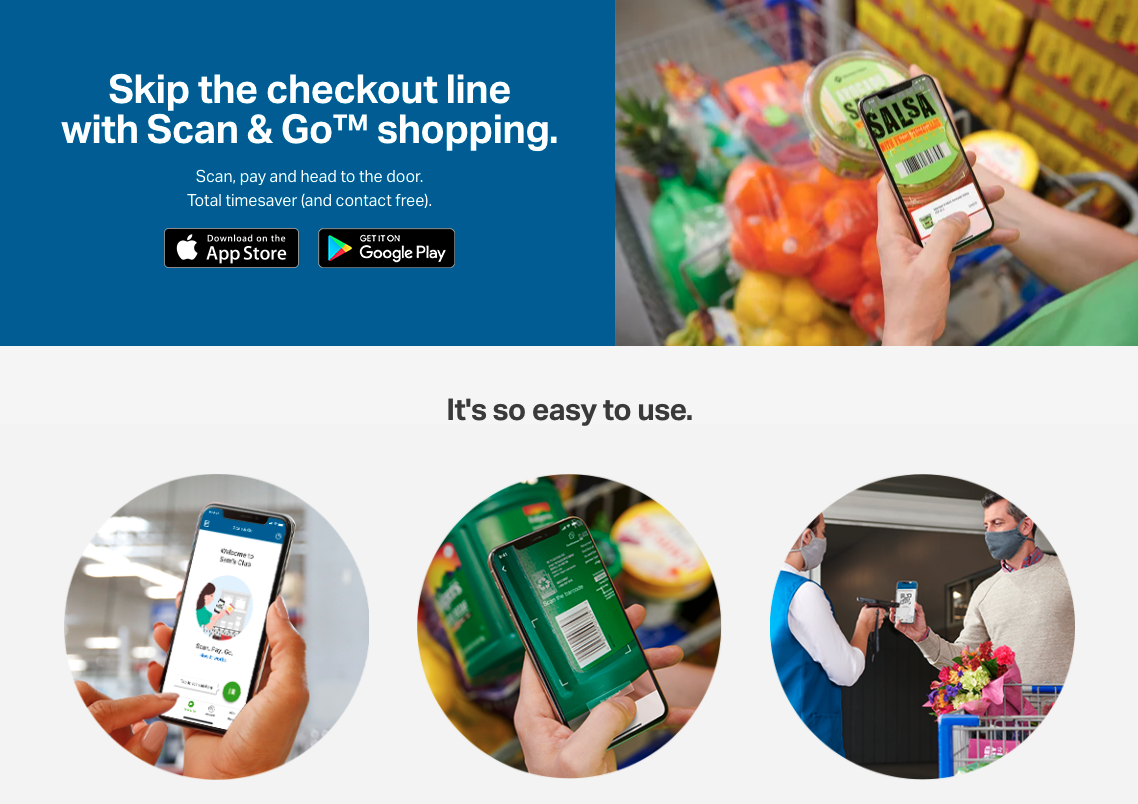 Our take:
Scan & Go has generated millions of Sam's Club app downloads, though Scan & Ship can be used without an app.
No data disclosed but Scan & Ship likely increases basket size for Sam's Club. Scan & Go generally increases shopper loyalty.
Cashierless checkout will become common and likely the norm in major retail chains over the next decade – impacting millions of jobs.  
Yelp Audiences: Brands Can Target Users Across Web
Yelp has introduced a new ad program for national brands and product companies. It's called Yelp Audiences and the company describes it as "a new way to help national and regional advertisers connect with consumers across the web based on Yelp search activity." Yelp captures a variety of user actions and intent signals. The targeting/retargeting is through DSPs. Ads can appear on multiple channels: video, websites and mobile. Yelp's inaugural advertiser is KitchenAid but it also said successful tests were run with Eat Just and mattress company Purple. Here's more Yelp discussion.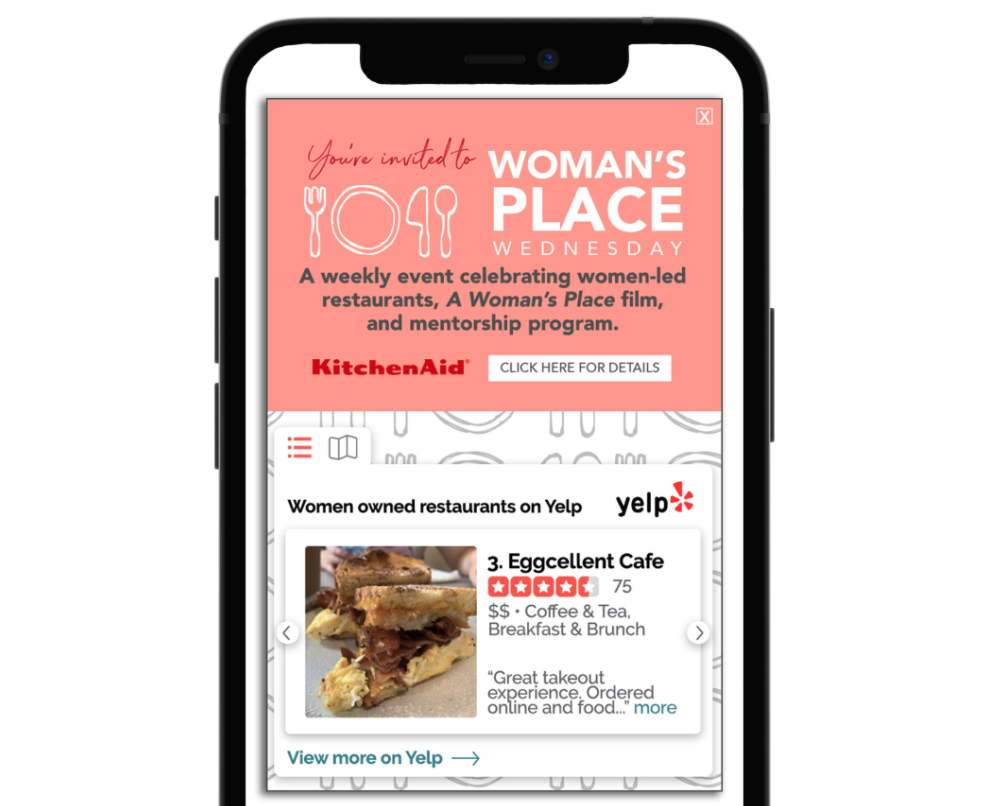 Our take:
Yelp already has an "Audience Network," which runs Yelp-branded on third party sites. Clicks send people to a Yelp profile page.
Audiences doesn't require a Yelp landing page. It also enables national brands (e.g., CPG) without store locations to participate.
Yelp was at one point deemphasizing national ads. Now it's a potential growth opportunity as direct traffic is under pressure from Google.
Recent Analysis
Short Takes
Listen to our latest podcast.

How can we make this better? Email us with suggestions and recommendations.