Biden's Sweeping Competition Order Faces Challenges  
On Friday President Biden signed an expansive executive order "promoting competition in the American economy." It seeks to address "excessive market concentration" (and power) across industries including agriculture, banking, healthcare and transportation. With more than 70 provisions, it's too broad to summarize. But among the highlights: restoration of Net Neutrality, right to repair products without voiding warranties, importation of prescription drugs from Canada, new analytic frameworks for mergers, the end of employee non-competes, prevention of unfair data collection and surveillance, among other provisions. It repeatedly mentions "the rise of the dominant Internet platforms" and implies some acquisitions/mergers should be unwound.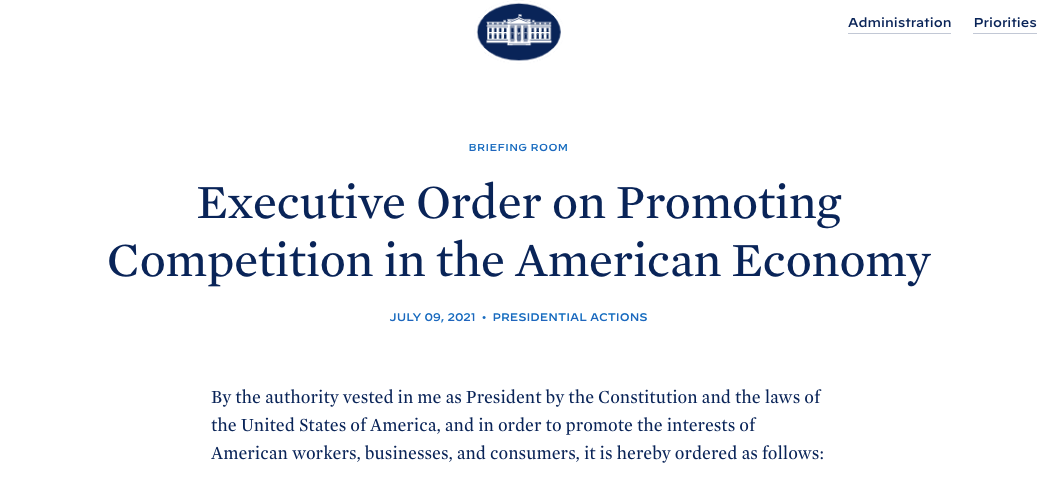 Our take:
Written by antitrust hawks, the order doesn't change anything; it directs relevant agencies to implement its recommendations.
It asks the FTC "to review the horizontal and vertical merger guidelines and consider whether to revise those guidelines."
Given current antitrust law, it will be an uphill battle to carry out some of these provisions. (See dismissal of FTC antitrust case against Facebook.)
NYC Biometrics: Privacy and Public Shaming
In January the New York City Council passed a biometrics privacy law that just went into effect this month. The law has two primary features: it blocks the sale of biometric data and requires all "commercial establishments" that collect biometric data to notify visitors with prominent signage at entry points. Government and financial institutions are exempted. The bill permits individuals to sue and "allows for judgments of $500 for failing to post signage or negligently selling/sharing biometric information and $5,000 for the intentional or reckless sale of biometric information." Businesses have 30 days to cure violations of the signage rule, and must receive notice of a violation and fail to cure before liability kicks in. There's no opportunity to cure violations of the prohibition against the sale of biometric information.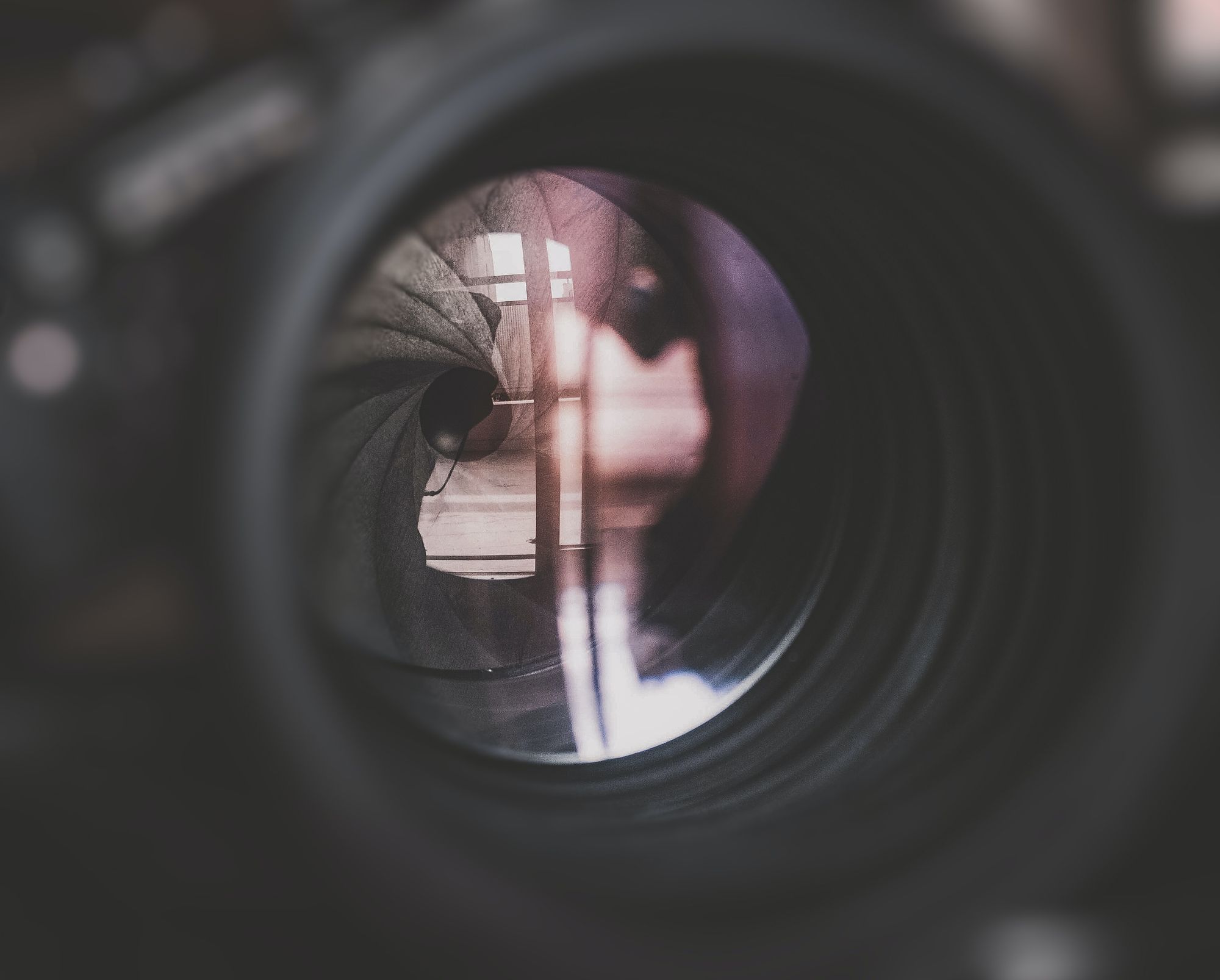 Our take:
Police in multiple cities are prohibited from using facial recognition technology. Illinois also has a broad "Biometric Information Privacy Act."
The signage requirement, beyond awareness, suggests the NY City Council is inviting public shaming of business using biometric tech.
Will NYC residents actually protest/boycott biometric tech or become complacent and accepting? Will the notice rule discourage adoption?
What Does Black Widow Tell Us about the Movies?
Disney/Marvel's Black Widow pulled in the biggest box office take since COVID started. The film opened with a "massive" $80 million in theaters but an equally impressive $60 million on Disney Plus as a "Premier Access" film rental. It collected another nearly $80 million from international filmgoers for a total of more than $200 million in its first weekend. Whether or not you like Marvel movies it suggests several things about the state of filmgoing – that people want to go see movies for one. However some people worry that the $60 million on Disney Plus signifies the further erosion of traditional movie going.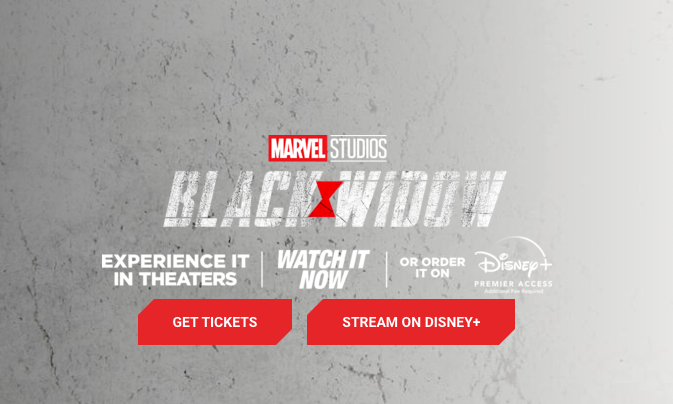 Our take:
Notwithstanding the Delta Variant, lots of people are now back in movie theaters. Blockbusters with lots of marketing and built-in audiences help.
If the streaming rental were not available, would those people have gone to the movies theater? Some, but probably not most of them.
A further bifurcation of distribution is probably coming, with bigger films getting dual releases while smaller films go "straight to streaming."
Short Takes
Listen to our latest podcast.

How can we make this better? Email us with suggestions and recommendations.