Welcome: If Google and Instagram Got Together...
There's a new local search app in town, called Welcome (iOS only). Self-described as a "smart cityguide," it draws upon multiple data and editorial sources, with built-in social features (follow sources, friends). It will offer personalized recommendations based on your "preferences and habits." It also uses variables such as "weather, time of day, popularity, holidays" in those recommendations. Another feature called "real time" (over) promises "the right place at the right time." If Google Maps and Instagram (or Pinterest) got together and had a child this is would it look like. Welcome covers restaurants, activities and entertainment; it doesn't get into other business categories. It's no threat to Google Maps, but there has been so little innovation on the consumer side of local, something thoughtful and new like this is very – welcome.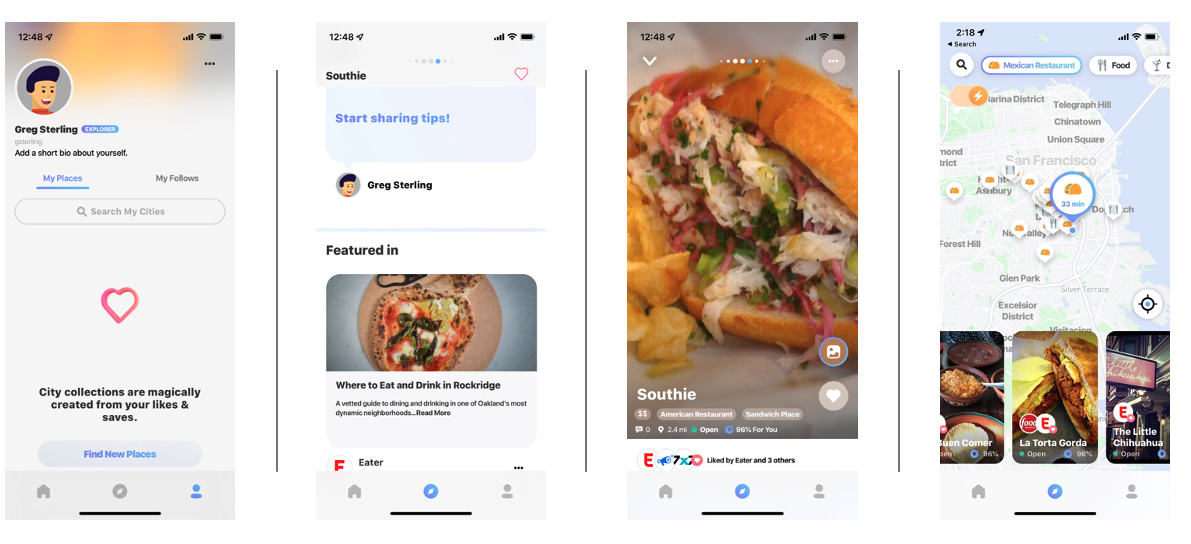 Our take:
There's a little bit of the "empty room" or cold start problem, with relatively few people on the app. Once more join the social dimension will kick in.
There are no ratings/reviews. Users can like places and add content. Business profiles are equivalent to GMB profiles with some additional features.
Its highly visual nature (images, video) makes for an engaging UI. The editorial content makes it a good local discovery app. Welcome could well succeed.
Decline of Local Auto Dealers
Years ago buying a car online would have been unimaginable. But COVID and evolving consumer behavior have changed all that. According to one industry source, 30% of new car sales in 2020 were completed online. That percentage (if accurate) will only continue to grow. Witness Hyundai's new virtual showroom on Amazon. You can build and price any of their cars on the site. You're then handed off to a local dealer for actual vehicle delivery. This once might have seemed like a scary experience but now it seems pretty reasonable, even mundane. Automotive industry digital ad spending in 2020 was more than $18B. Dealers themselves spend roughly $10B annually across all ad mediums, digital and traditional. The shift to online and electrification hold big implications for local dealers.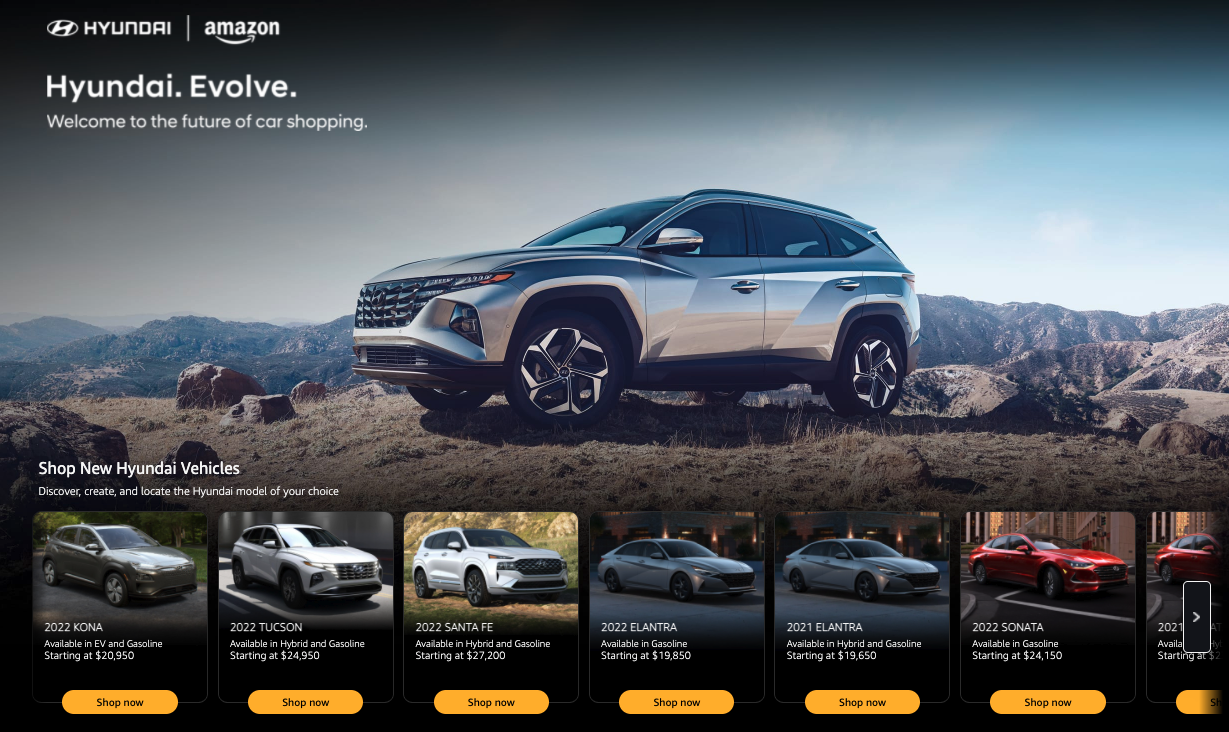 Our take:
With an OEM virtual store, dealers effectively become local car warehouses and fulfillment providers. Consumers become less connected to dealers.  
Electrification will mean fewer repairs, which represent about 50% of gross revenues for local dealers. This is a different issue but part of dealer-decline.
Dealers have been big local media spenders. More of that spending will migrate online. Won't say "dealers are dead." But customer acquisition will be harder and more expensive.
Let's Revisit SMB Market Sizing
I've had numerous debates over the years about the size of the "SMB addressable market." Is it six million, 10 million, 15 million or more? The answer is "it depends" (on what you're selling). Out of the US government's figure of~32 million US SMBs, nearly 17 million have physical locations. That suggests ~15 million are consultants or service area businesses. But as we saw from a previous discussion of Wix, there are roughly 100 million Wix-based websites in the US. Who are these millions of people? One answer may be "solopreneurs" – actual and aspiring. One loose estimate puts the number of such people working on their own projects, ideas or consulting at nearly 42 million. Some of these are going concerns and some just are ideas in development. The 42 million presumably includes many of the sole proprietors the Census Bureau identifies as "non-employer" businesses. But these are massive numbers.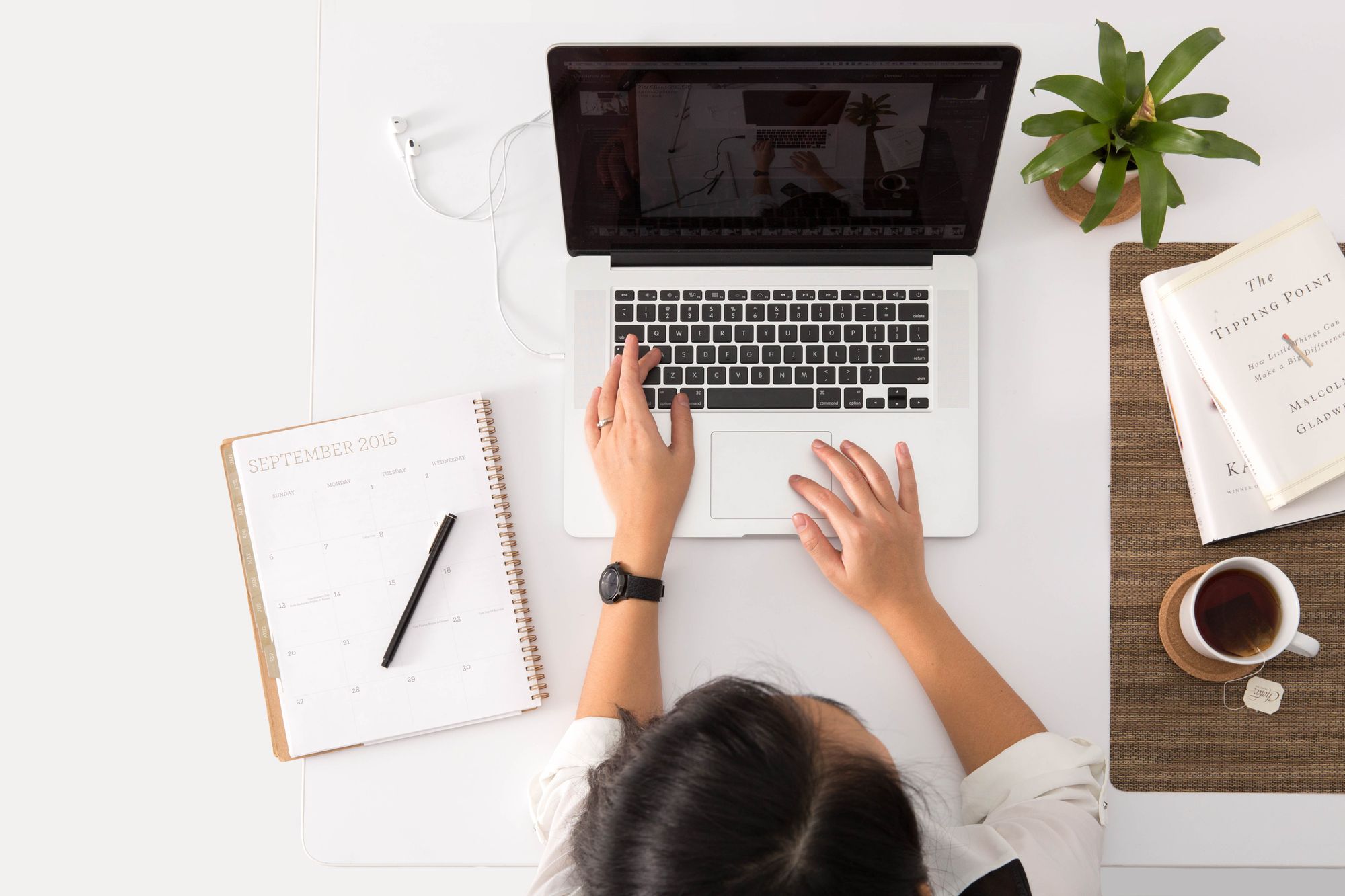 Our take:
SMB SaaS companies frequently inflate the size of their potential markets for PR and investors. It's rare that they underestimate.
But for many types of SMB vendors and technology companies the market is clearly larger than the traditionally identified 30 million.
Regardless of whether the target market is 2 million or 25 million, brand awareness and customer acquisition remain persistent challenges.
Recent Analysis
Short Takes
Listen to our latest podcast.

How can we make this better? Email us with suggestions and recommendations.