Trust: Consumers' Top CX Priority
Most companies think they're doing a better job of delivering positive customer experiences (CX) than they actually are, according to the new CX IQ Index from ActionIQ. The company surveyed 400 consumers and 350 marketers in the US and UK. "Which CX characteristics are most important to consumers?" was the central question explored. Privacy and data protection (trust) were the top two consumer CX priorities. Convenience, reliability and personalization were the next three, in that order. Personalization was broken down into subcategories. Interestingly, the most important aspect of "personalization" was "consistent experience across all interactions (online/offline)." Verticals scored differently from one another. Overall, however, 61% of marketers/brands said their customers were "very satisfied," while "only 23% of consumers agreed.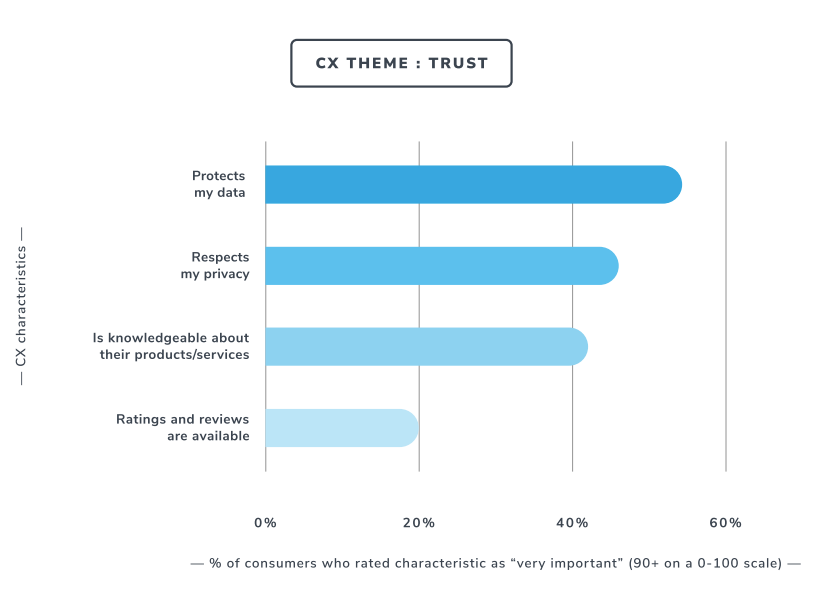 Our take:
This survey is consistent with others in which businesses misperceive or misunderstand their customers. But there's no 1:1 data here: company X and company X's customers.
Verticals: financial services performed best, media/publishing worst. Within media, online entertainment scored well (e.g., streaming) while "internet news & information" did not. Specific companies weren't identified.
Of course the report is a pitch for ActionIQ's CDP. But the findings are worth paying attention to. Companies often have a fractured sense of CX; consumers take a more holistic view of interactions with companies.
Only 2.7% of Wix Accounts Drove $1.2B
Wix reported its Q4 and full-year 2021 revenue this week. The company had total 2021 revenue of $1.27 billion, up 29% YoY, though it's not profitable. (By comparison, Shopify 2021 revenue was $4.6 billion, up 57%). Wix offers a free product (214 million accounts) and paid products (6 million accounts). Premium accounts represent 2.7% of the total. Wix is the largest of the website builders focused on SMBs – though Wix sees itself not merely as a "site builder" but as a complete digital platform or SMB operating system. Partners generated ~22% of revenue; 56% came from North America. ARPU is roughly $200 per year.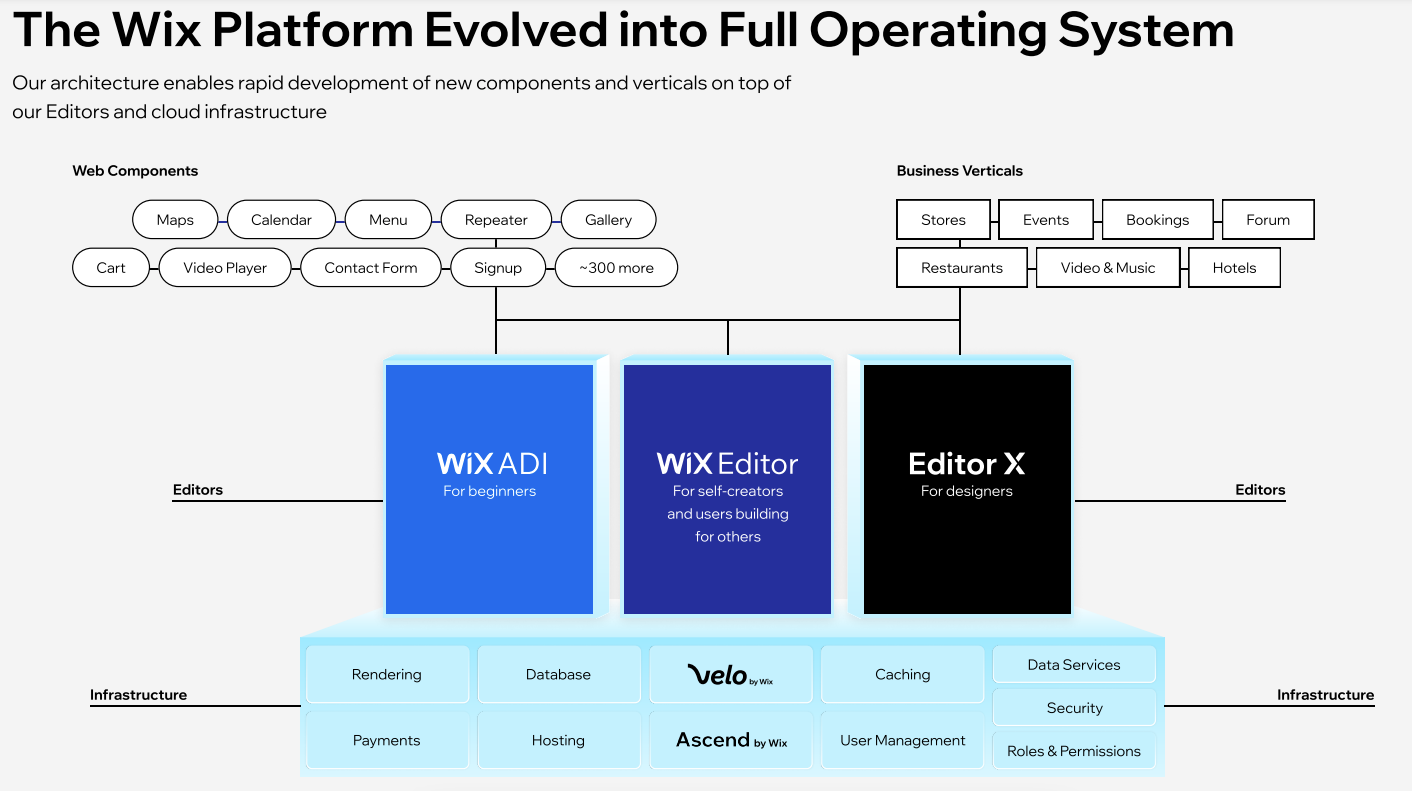 Our take:
There are ~123 million Wix accounts in North America, but just under 32 million SMBs in the US (per gov't data), most are non-employers.
Depending on the survey, ~30% to ~50% of SMBs don't have websites. So, hobbyists, side hustlers and "creators" must make up the difference.
Free product churn is high, but not paid. Wix has a huge opportunity to convert free accounts. Wix expects ~$16B over next decade from "existing cohorts."
From CueCat to QR Codes
The CueCat entered and exited the market a long time ago; 22 years later QR codes may fulfill its promise. The device was supposed to make (mostly) print advertising interactive. Scanning a bar code (in a print ad) sent a user to a URL. It failed quickly after being introduced. CueCat was awkward and required hardware nobody had. QR codes have been around longer, since the mid-1990s, but haven't really caught on in North American marketing – perhaps until now. The Coinbase Super Bowl commercial (below) may be the QR code's breakthrough moment. I previously questioned the efficacy of Super Bowl ads, but they seem to have paid off for crypto firms. The reported success of the Coinbase spot will now yield copycats. Specifically, we'll start to see more QR codes in TV/CTV advertising and other media, including print and outdoor.
Our take:
The Coinbase Super Bowl ad featured inspired creative, generating suspense and curiosity.
Nearly everyone watching had a smartphone and could take immediate action. The pandemic also educated people about QR codes (think: restaurant menus).
The DR dimension of QR codes and their measurability will make them more interesting to marketers – as attribution gets harder.
Short Takes
Listen to our latest podcast.

How can we make this better? Email us with suggestions and recommendations.