Brands, Local Dominate Top Searches
Food near me and restaurants near me are the leading local queries in the top 1,000 keywords according to a recent analysis (using Ahrefs data) by Shopify's Director of SEO Kevin Indig. Both are in the top 25. Overall, there were 126 "near me" searches out of 1K keywords, roughly 1 out of every 8. But this isn't the full list of local queries; there are lots of brand searches for retailers: Home Depot, Starbucks, Walgreens, McDonalds, Target, Wells Fargo, Best Buy, Whole Foods, Trader Joe's and so on. Categories such as gas, restaurants, hotels, liquor store and grocery store appear as well. But the list is dominated by brands, whether websites or physical locations. Facebook, YouTube, Amazon, Google, Yahoo are the top website queries (Pornhub is tied with Facebook for #1). Bing appears much lower at 159. DuckDuckGo is 192. Keyword 1,000 is in n out burger.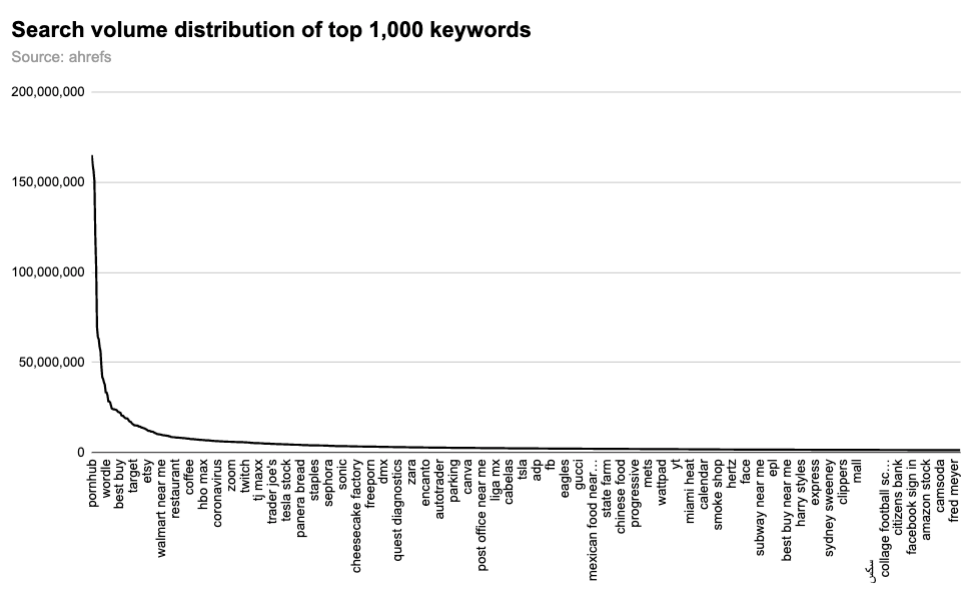 Our take:
Wonder: A Better DoorDash or Webvan?
Is food-delivery startup Wonder a better version of DoorDash or is it more like Webvan? The NY-based startup just raised another $350 million at a valuation of $3.5 billion. Its funding to date is $900 million. Wonder is creating a national network of food trucks that prepare meals and deliver them too, making the food hotter and fresher upon arrival. The model potentially avoids some of the ethical problems of traditional food delivery, though Wonder in some cases also delivers from local restaurants. Presumably costs will be somewhat lower because Wonder won't have to charge as many fees (tbd). The company is ramping operations at a time when macroeconomic conditions are putting intensifying pressure on delivery startups. According to many analysts, food delivery is simply an unprofitable business, though the pandemic drove significant adoption and consumers continue to rely on these services.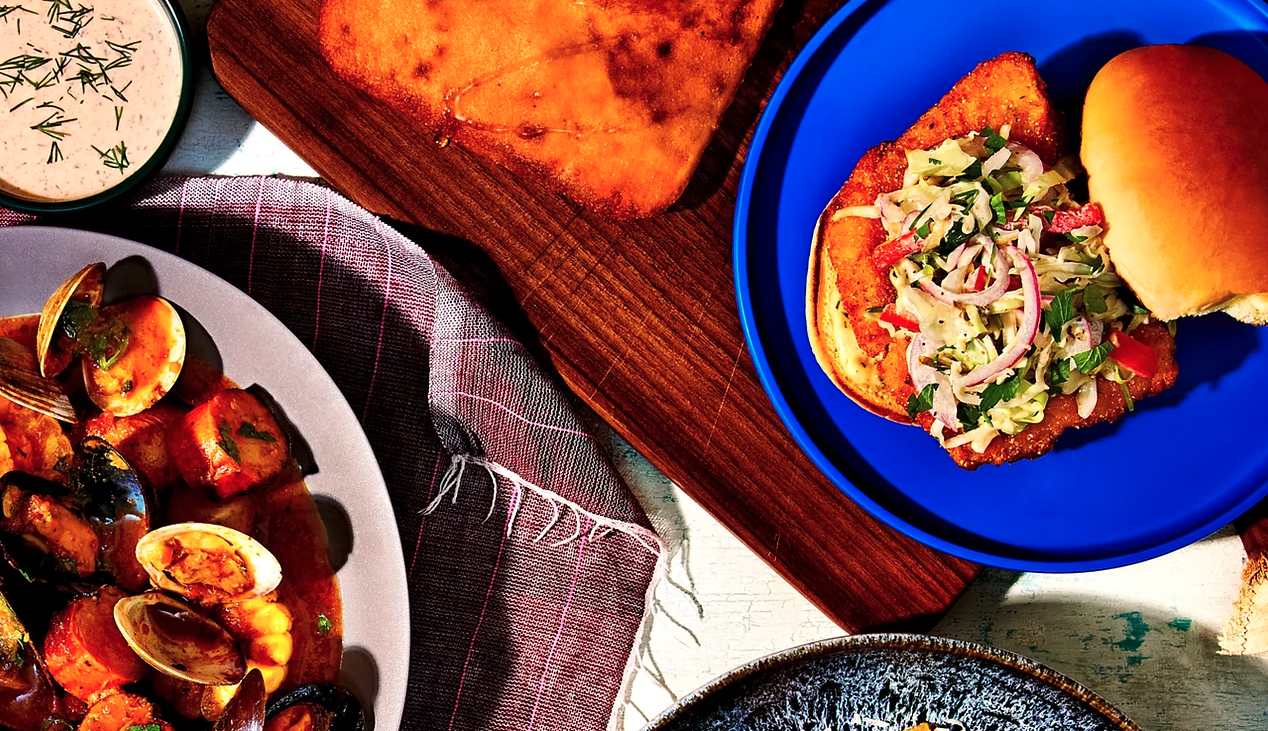 Our take:
Survey: Texting Wins Again
The conventional wisdom says nobody wants to talk on the phone anymore. That's not entirely true but companies need a multi-channel approach to communications with text/messaging at the center. A new survey (n=2,000) from Leadferno finds texting beats other communication channels, including direct messaging using third party clients. There were age and gender differences in the survey results: women favor texting and phone more than men; men like email and messaging clients more than women. Only those over 65 prefer the phone to other channels, according to the survey. However there are some meaningful, contrary findings that point to a more complex picture. For example, a 2022 survey of teens (n=7,100) found the phone was actually preferred for customer service to digital channels by large margins. This is not to undermine the Leadferno findings, but simply to say there's more nuance here than meets the eye. Context matters, how you ask questions also matters.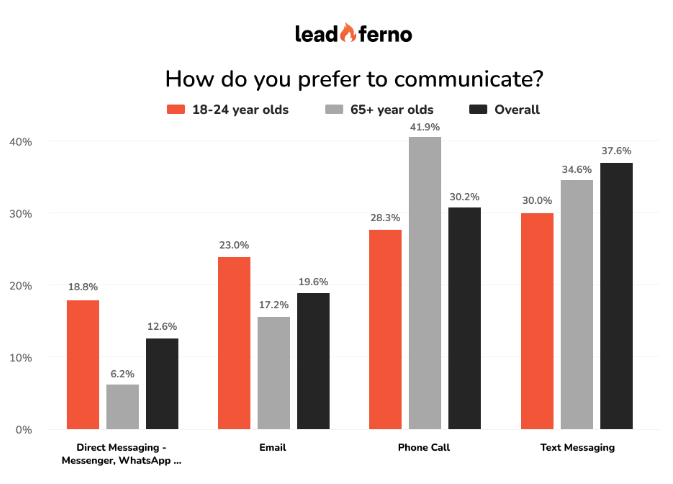 Our take:
Short Takes
Listen to our latest podcast.

How can we make this better? Email us with suggestions and recommendations.