'TikTok Is My Search Engine'
Last week's story about 40% of younger users abandoning Google Maps/Local for social media (triggered by a TechCrunch report) continues to intrigue, with Insider and Bloomberg picking up the thread. And echoing Mike's commentary on the Near Memo, Yelp CEO Jeremy Stoppelman tweeted "Restaurants and nightlife discovery is a rounding error on Google's search traffic ... Cynical Google PR smoke screen at a critical political moment." I agree, Google SVP Prabhakar Raghavan's public comment was partly calculated PR. But there's also truth. As a focus group of one, I asked my 23 year old daughter whether she uses TikTok for restaurant discovery. She said, "TikTok is my search engine" and demonstrated that she could quickly see restaurant interiors and menus. She said it was faster and easier than wading through Google reviews.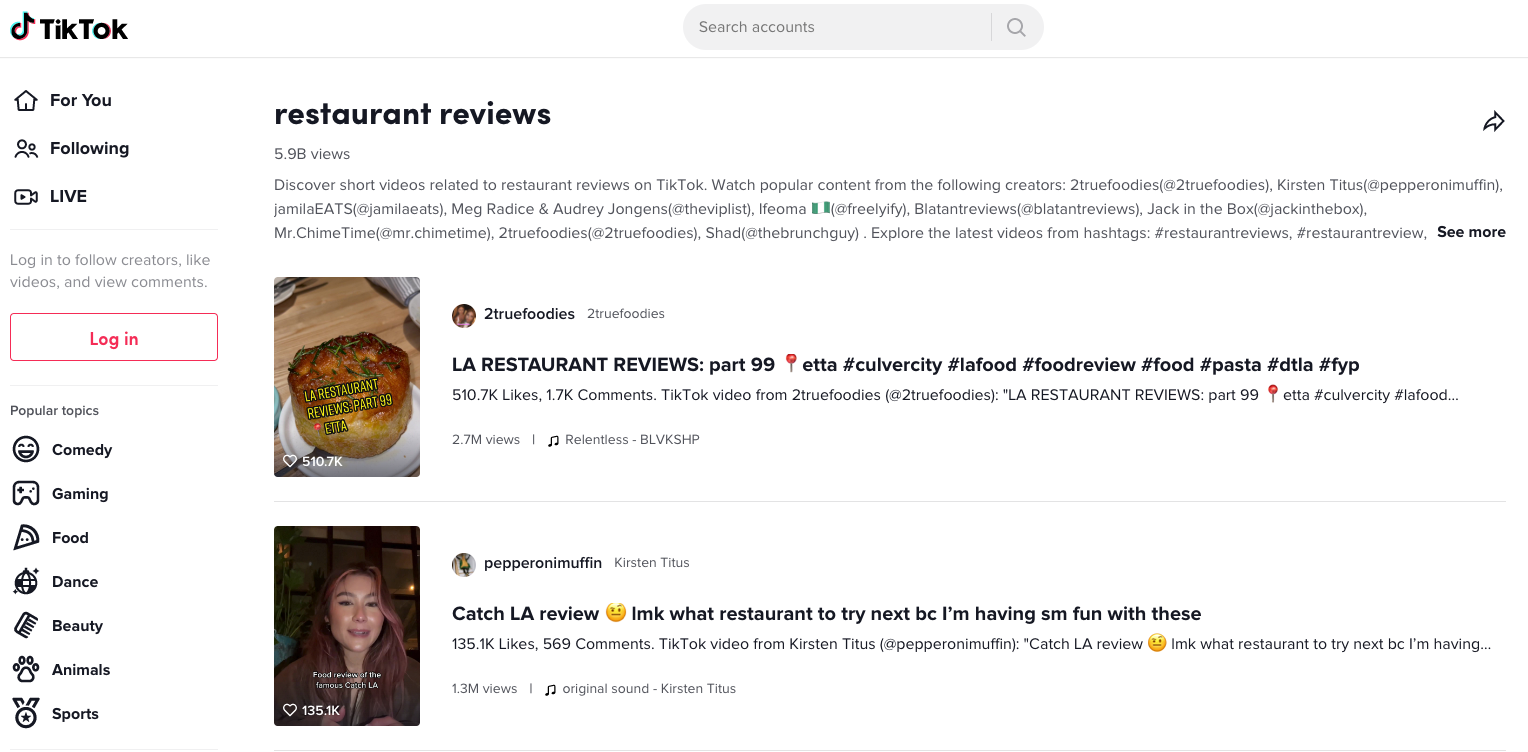 Our take:
People who aren't on TikTok have trouble believing others would use the app for local discovery. But it does appear to be happening.
Younger users may trust TikTok more than Google or Yelp because the video/commentary offers more direct information than traditional business profiles and reviews.  
It may not be the exclusive tool/app used by Zoomers, but it may be the first stop. Google is obviously taking that seriously.
Amazon Style: Destined to Fail?  
Amazon's first apparel store, Amazon Style, is open in Southern California. Beyond the Amazon brand, it's noteworthy for deep integration of digital technology and personalization. Amazon Style arguably represents the most "advanced" use of digital in a physical retail store to date. But do shoppers like it? The store carries a mostly positive 4.2 rating on Google and a four-star rating on Yelp. A recent Guardian "review" is largely critical and focuses on the store's shortcomings. It suggests the clothing inventory leaves much to be desired and that, despite employing hundreds of people, most staff are "invisible." Most of the positive reviews discuss the novelty and "innovative" integration of digital with the in-store experience. Some of the people who didn't like Amazon Style said that the clothes were unremarkable. Here's the question: what's the company trying to accomplish?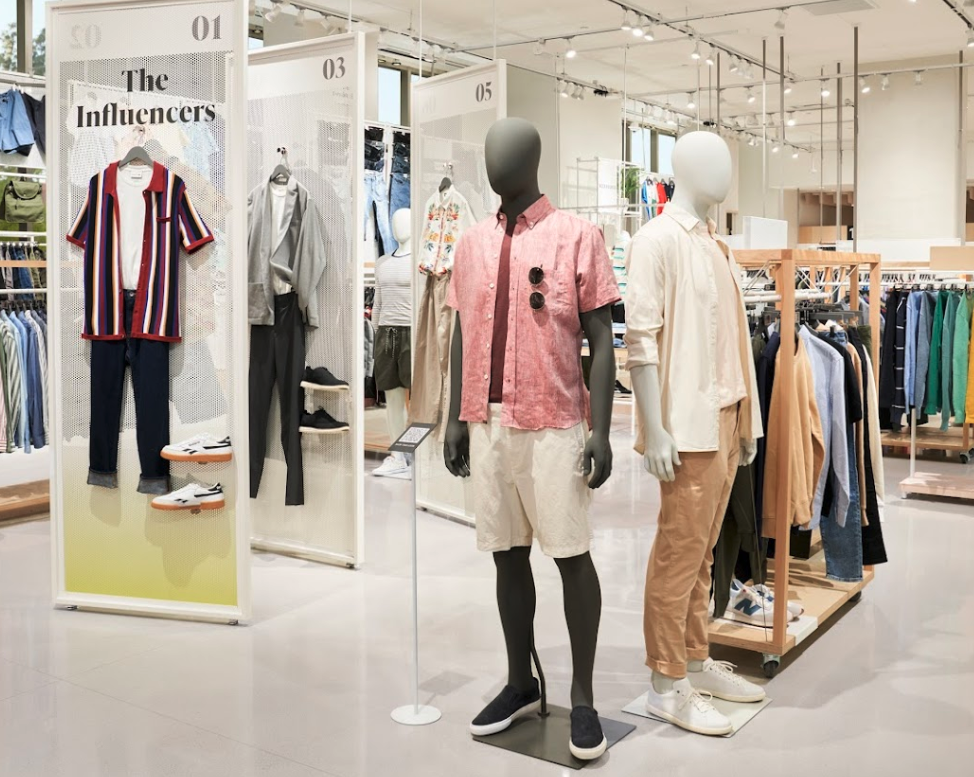 Our take:
After years of physical retail expansion, new CEO Andy Jassy decided to close all Amazon non-grocery stores. The company now seems ambivalent about stores, which may mean the eventual demise of Style.  
Indeed, physical retail sales represent less than 5% of total Amazon sales. Amazon Style seems like a technology showcase rather than a long-term commitment to apparel retail.
Amazon is starting to sell many retail tech tools (Just Walk Out, Store Analytics) to third parties. That's what Amazon Style may eventually yield: tools for other retailers to deploy in their stores.
Privacy: Walled Gardens vs. AI Audiences
Once treated as a quaint and largely marginal concern, privacy has become the biggest challenge facing digital marketers. The demise of mobile ad IDs and the end of third party cookies are having a big impact. A recent survey of "400 senior brand and agency marketers" by Emodo (Ericsson) confirms this. Most respondents (~80%) said that they were seeing both a loss of scale and reduced campaign effectiveness because of the disappearance of mobile ad IDs. With end-to-end customer relationships, Google and Facebook are seen as beneficiaries of stricter privacy. Yet 64% of marketers responded that so-called walled gardens "won't solve ID issues." Instead the survey promotes AI-based audience segmentation/targeting. According to the survey, "88% of marketers concerned about privacy changes are looking to test an AI-based approach." (Caveat: Emodo is pushing its own machine-learning based ad solution.)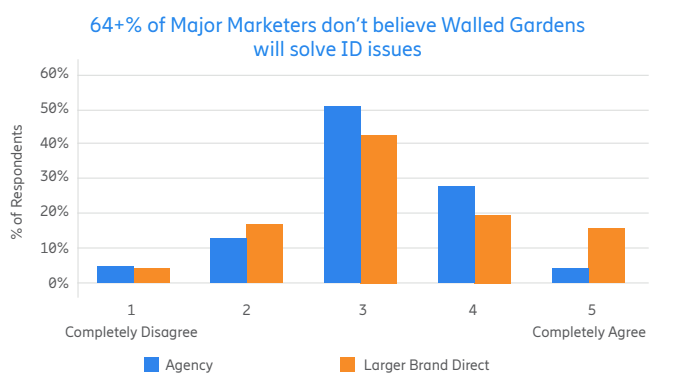 Our take:
The report argues that universal ID, first party data and opt-in audiences cannot solve the scale problem large marketers face.
AI-based audiences are often lookalike audiences. Model your best customers (first party data) and then find them across the web using AI capabilities.
Potentially stupid question: What mechanism is used to identify these AI-audiences if not some version of a cookie or ad ID?
Recent Analysis
Short Takes
Listen to our latest podcast.

How can we make this better? Email us with suggestions and recommendations.