Amazon: Prime Day 'Biggest Ever'
In the weeks before Prime Day there was speculation that this year's event would disappoint. Amazon has now put out a press release saying instead that it was the "the biggest Prime Day event in Amazon's history" – in terms of volume of goods sold. The company also emphasized that small businesses (SMBs) were the biggest beneficiaries, because most of Amazon's sellers are SMBs: "Customers spent over $3 billion on more than 100 million small business items included in the Support Small Businesses to Win Big sweepstakes." Despite this, there are indications that Prime Day was not as outstanding as Amazon suggests. DigitalCommerce360 offers anecdotal information suggesting Prime Day was "OK" for SMBs but not great for many. And Criteo preliminarily reported a 26% decrease vs. 2021. However, Adobe said that Prime Day helped generate nearly $12 billion in online sales, across all retailers, during the sale period.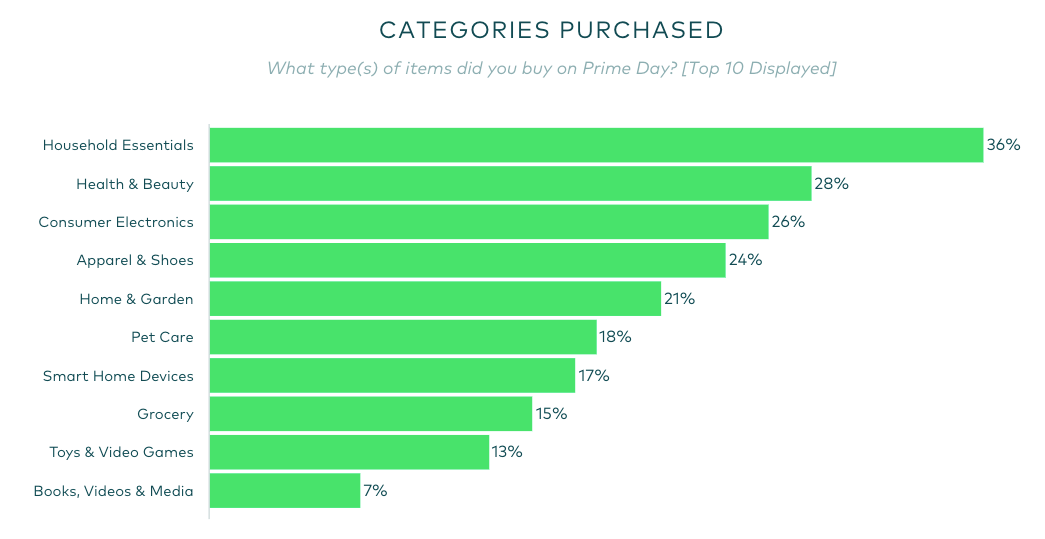 Our take:
Household items and health & beauty were the top-selling categories. Inflation may have displaced electronics, usually the top category.
When Amazon reports Q2 revenue, Prime Day will likely show growth vs. 2021 but it's no longer as powerful a shopping event as when it started.
According to Adobe, in the case of traditional retailers offering deals, curbside pickup/click and collect were up 20% vs. last month.
Amazon Is #1, Google Shopping #19
On the topic of e-commerce, Jungle Scout released its Q2 online shopping trends report. Based on a survey 1,000 US consumers, it looks at a range of shopping trends. Part of the report is devoted to inflation; and not surprisingly it finds consumers have reduced spending in many categories. It also found the top three in-store shopping destinations in Q2 were Walmart, Target and HomeDepot; the top online sites were Amazon, Walmart and eBay. Facebook comes in at 12 and Google Shopping is 19. The top three drivers of e-commerce are convenience, price and free shipping. ("Safety" was number 10.) The majority of consumers start their shopping on Amazon (61%), while 49% said "search engine" (i.e., Google). TikTok was the starting point for 11%. (Apparently these people "start" their product discovery on multiple sites.) The report also found 58% were influenced to buy something by product reviews featuring photos or videos.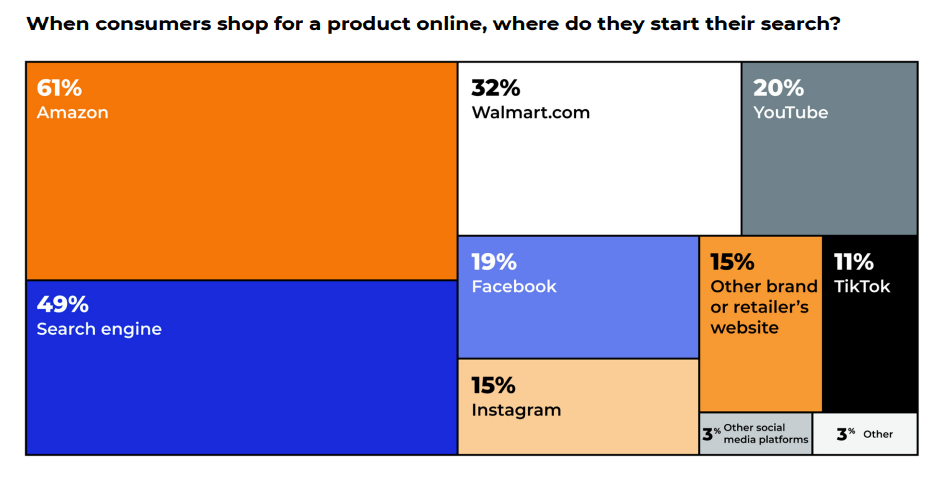 Our take:
Interestingly, 25% said a "top factor" influencing them to write reviews is/was "financial incentive." But is this "did" or "would"?
People are very loyal to Prime: 56% of survey respondents were members; 90% were planning to renew.
Despite social's modest "start" showing, 48% of respondents read social media comments about brands/products.
Amazon, TikTok Driving Google Changes
The Google SERP, these days, is looking more and more like the Las Vegas Strip. Larger images, commerce-centric layouts, new cards and more video are among the changes and experiments. Beyond better language understanding, computer vision and other technical advances, part of this is about competing with Amazon on the one hand and social media on the other. The Google observation that "almost 40% of young people ... don't go to Google Maps or Search [for local search]" but instead use TikTok or Instagram fills in many blanks as Google makes the SERP much more visual. A few years ago the idea that the SERP would become a version of Disney's Main Street Electrical Parade was heresy. But the company is trying to adapt as competitors chip away at its dominance. The question arises: how cluttered can the SERP become before it breaks?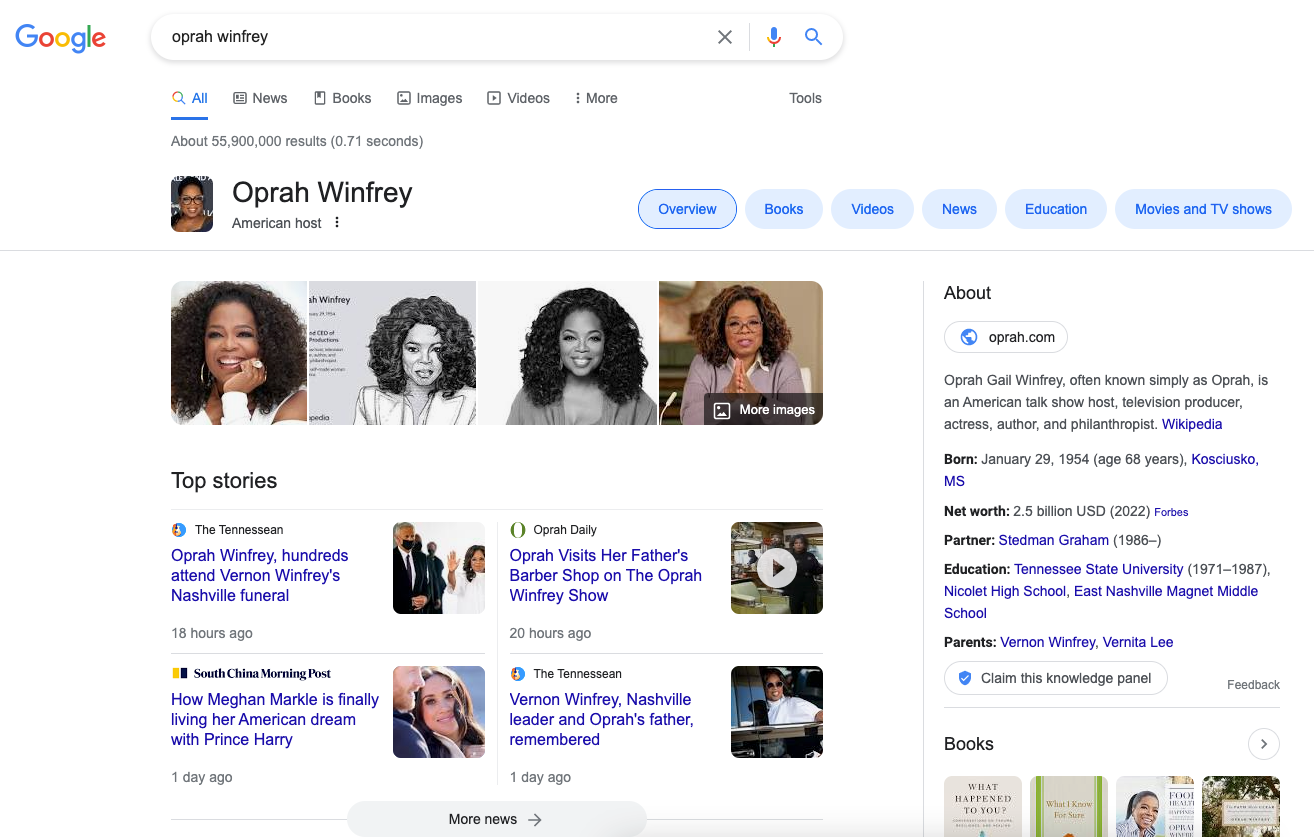 Our take:
Most people (of a certain age) don't/won't use TikTok or Instagram for local search because the results are bad/UX is poor.
In Near Memo episode 73 David Mihm asks whether Google should create a different UX for Gen Z – unlikely but provocative.  
Recent Analysis
Short Takes
Listen to our latest podcast.

How can we make this better? Email us with suggestions and recommendations.