Ads Coming to Apple Maps
More ads are coming to your iPhone. That's according to Bloomberg's Mark Gurman. Apple's ad revenue is nearly $4 billion today and the company wants to significantly grow that business. There are hundreds of ad-platform jobs open. Apple News features ads and the company recently announced expanded ad placements within the App Store. (Several years ago Apple shuttered its ad network for third party publishers – iAd.) Gurman speculates ads will make their way into Apple Maps, Books, Podcasts and Apple TV+. He observes that "The effort to add search ads to Apple Maps has already been explored internally." Marketers would presumably bid on keywords to appear at the top of local results. Organizationally, Ads are part of Apple's Services unit, which posted just under $20 billion in Apple's most recent quarter.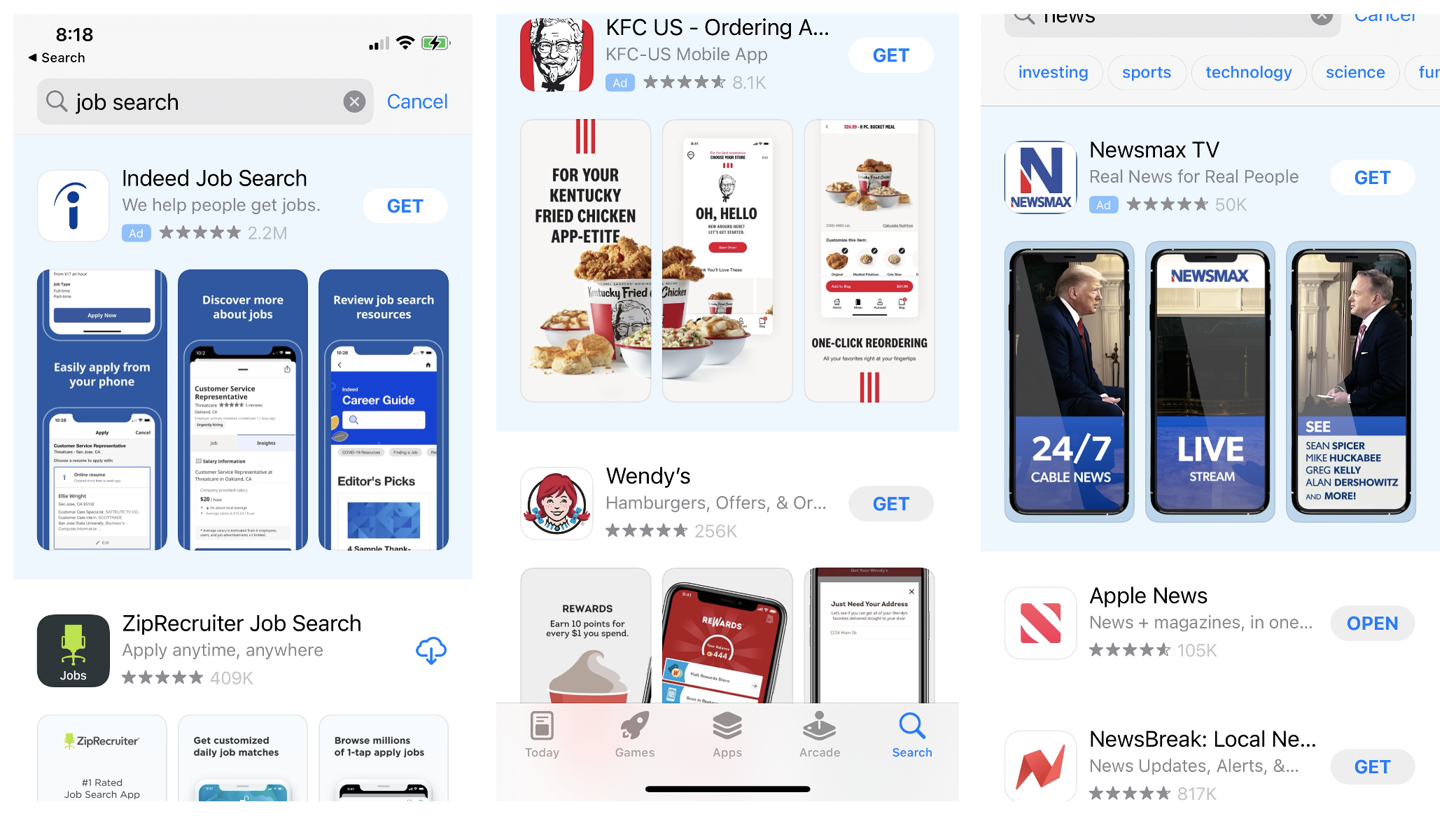 Our take:
Services has been an area of strong growth. But antitrust may disrupt in-app payments. New ad revenue could partly compensate or mitigate.
Apple currently personalizes ads, which can be disabled, but exempts its own apps from opt-in permissions. Apple's rationale strains credulity.
We can debate the true impact of ATT but Apple's expansion of its own ads after disrupting others' seems like hypocrisy at a minimum.
Myths That Drive SMB Churn  
Years ago, third party Google AdWords resellers saw extremely high SMB annual churn. While that early volatility subsided – retention has always been better for "organic" digital marketing – it remains difficult to acquire and retain SMBs in a highly competitive market. Consulting firm Bredin points out a number of SMB "myths" and misunderstandings that can contribute to churn: 1) there's only one decision-maker, 2) treating SMBs as though they're all the same, 3) they want to DIY and don't need much support, 4) they don't care about security, 5) they typically make quick decisions. Instead, vendors must deeply understand SMB buyers and their needs (which impact product development); get onboarding right; simplify the product and make benefits immediately obvious; get regular feedback and understand satisfaction, not just usage.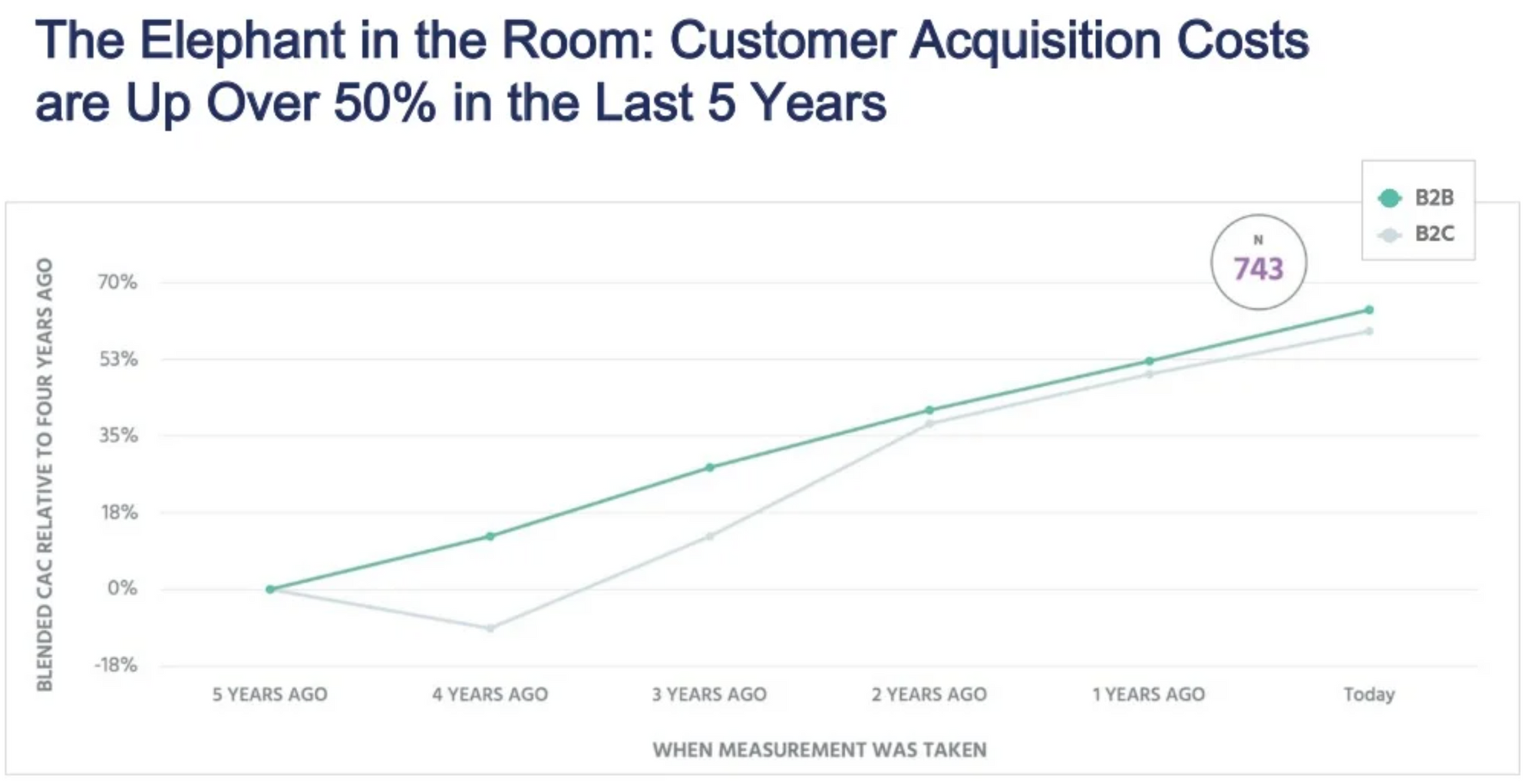 Our take:
The chart above, from 2018, shows how B2B acquisition costs have dramatically increased; the trend has only continued since then.
Our survey data has found the majority of digital agencies don't know their customer acquisition costs – true for larger agencies as well.
Facebook's new B2B targeting options could become a more cost-effective and efficient SMB acquisition channel in the future.
Privacy: Ad Industry Invokes 1st Amendment
As discussed last week, the US FTC initiated a rule-making process "to crack down on harmful commercial surveillance and lax data security." What privacy advocates call "surveillance," the digital-ad industry calls "personalization." And it will fight to the end to prevent potential new FTC privacy rules or the pending Congressional American Data Privacy and Protection Act from threatening consumer data collection, targeting and tracking (both of these could make data collection opt-in). A spokesperson for the Privacy for America Coalition, comprised of ad-industry trade groups told Mediapost that the industry would "challenge restrictive privacy rules by arguing that they violate the First Amendment." The gist is that any burden placed on data collection/targeting would be an improper regulation of "commercial speech" under the Constitution.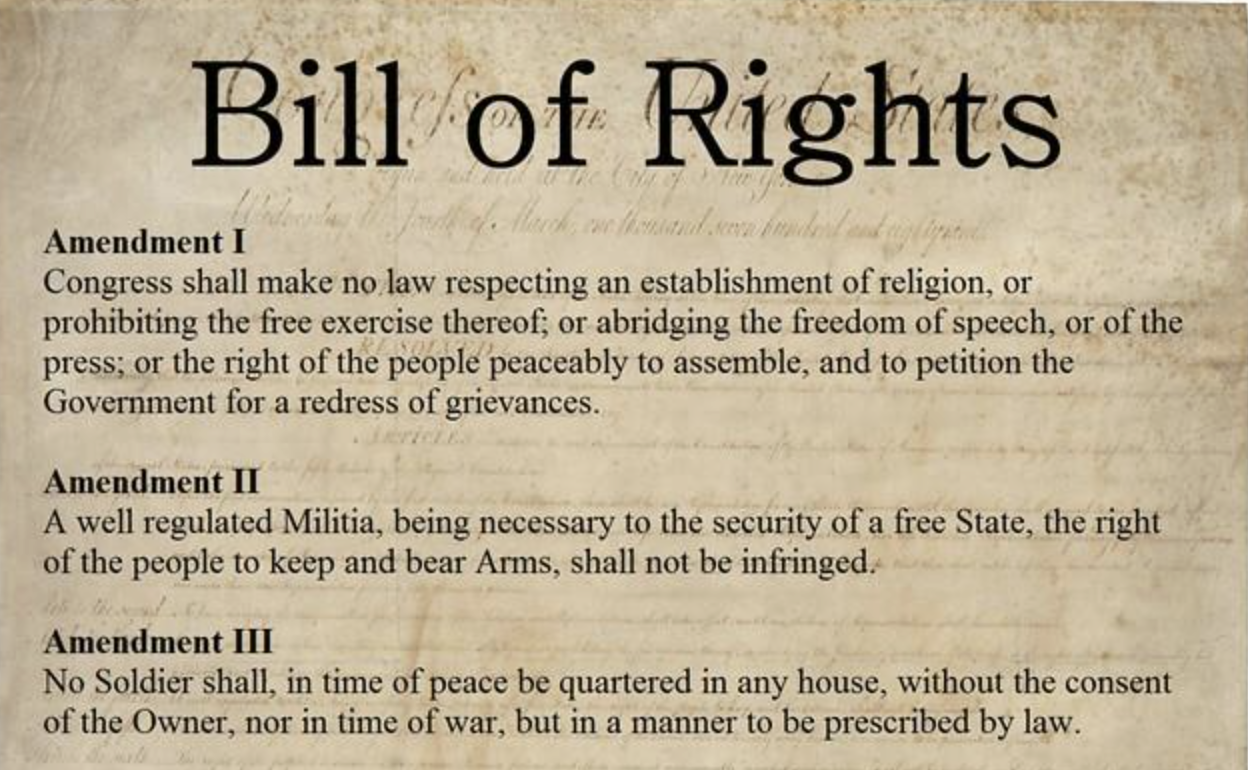 Our take:
The industry will also argue (against the FTC) that it doesn't have explicit authority from Congress to enact any "major" new privacy rules.  
ISPs unsuccessfully tried the 1A argument in Maine, hoping to invalidate an opt-in privacy law. But the argument probably isn't dead.
It seems absurd the 1A could be used against consumer privacy. Yet a SCOTUS sympathetic to "commercial speech" makes anything possible.
Recent Analysis
Short Takes
Listen to our latest podcast.

How can we make this better? Email us with suggestions and recommendations.