People Want to Support SMBs but Buy from Amazon
Amazon technically lost share as e-commerce expanded in 2020 but it was the big winner during COVID lockdowns. Despite its anti-union bias and potential antitrust violations, Americans mostly like and are loyal to Amazon. New survey data finds 42% of consumers buy the majority of their goods on Amazon. Americans have a neutral (29%) or positive view (52%) of Amazon's impact on retail, with fast-free shipping and reliable delivery being the top reasons people shop there. The survey found that while 95% want to support small retailers most buy from Amazon for reasons like lower prices and shipping reliability.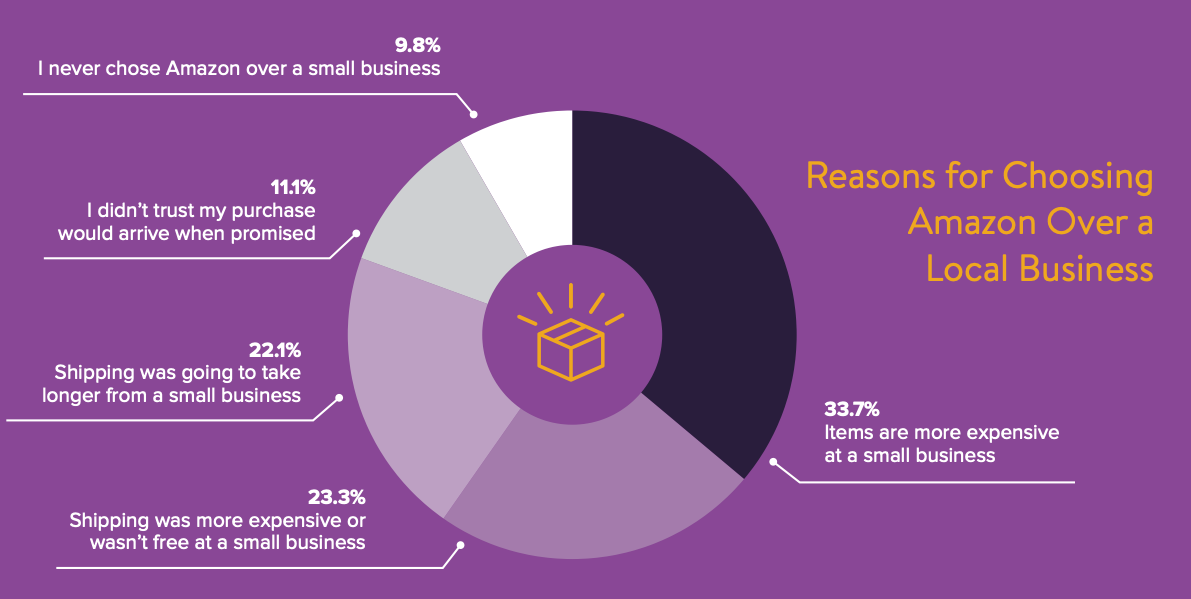 Our take:
Most US consumers trust and are very happy with Amazon. It will take a lot to change that because the Amazon UX is so strong + Prime.
The heart/head-wallet divide above has been shown in other surveys. Majorities want to support SMBs but Amazon inertia is profound.
SMB retailers need to improve digital UXs and build more trust with consumers. BOPIS is one way to compete, overcoming shipping fears.
Apple Ditches HomePod, Smart Speaker Growth Flat
Apple has decided to abandon the HomePod smart speaker ($299) in favor of the cheaper and more popular HomePod Mini ($99). I own multiple Google Home and Amazon Echo smart devices and one HomePod. It has the best sound of all but more limited assistant functionality. It also has only 1% of the US market according Edison research (.pdf). The smart speaker base is now estimated to be around 94 million, less than previous estimates which had put it over 100 million. Growth now appears to be relatively flat.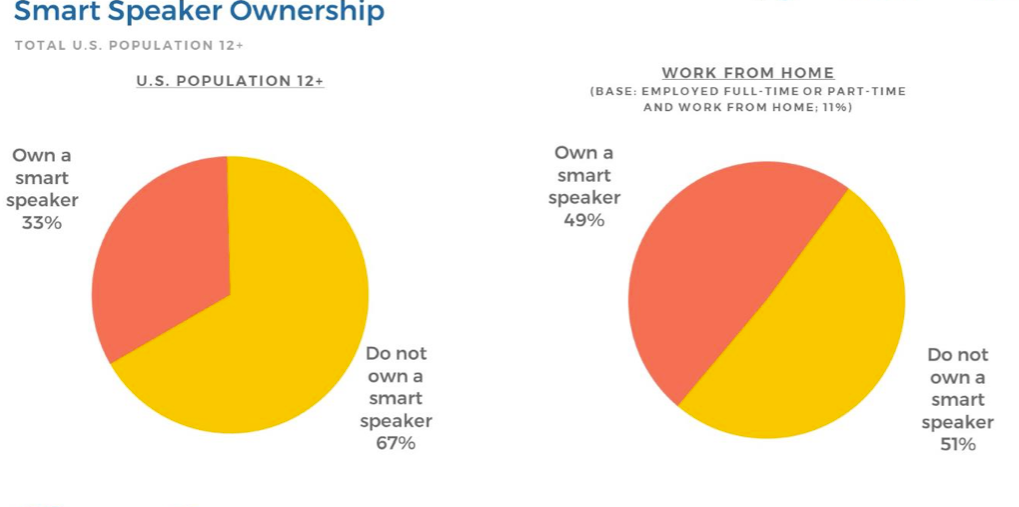 Our take:
The first Amazon Echo was introduced in 2014; it was partly responsible for creating the hype around voice search adoption.
Smart speakers still see relatively narrow use cases: music, news and podcast listening. Less common are utilitarian uses (e.g., search, commerce).  
Smart speakers/displays continue to have channel potential but "skills" have failed to break-through and deliver value to consumers.
iOS Opt-in Privacy Screens Start to Appear
The image below is the first Apple opt-in privacy notification I've seen. I clicked from an email to the Macy's app and got this screen. Macy's has discretion over a small part of the message: "We use your data to suggest products we think you'll love." I didn't "allow." The big unknown facing mobile app publishers and advertisers is: what percentage of the audience will say "yes"? Facebook has begun testing a separate screen asking users to embrace ad tracking. Surveys are so far inconclusive; some suggest a majority will decline and other data argue people may be open to tracking with the right value exchange.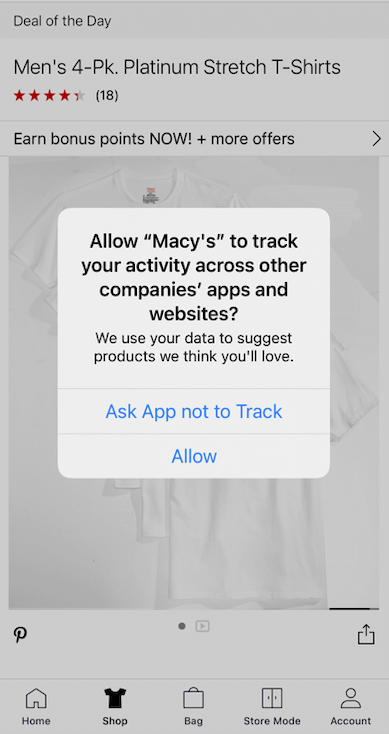 Our take:
This is really the first (simple) privacy tool consumers can control. We believe a majority will embrace it.
Facebook has cynically argued that denying tracking will harm SMBs, although Apple is also marketing privacy as a differentiator.
The Feds will be compelled to take up national privacy legislation soon. Apple's consent-to-tracking may compel an opt-in approach.
Short Takes

Please let us know what you think. Email gsterling@nearmedia.co with suggestions and recommendations.