Report: Store Foot Traffic to Remain Down Post-Vaccine
Businesses ravaged by COVID-19 hope widespread vaccination will trigger a return to pre-pandemic consumer behavior. But survey data from First Insight argues that's not necessarily true. Nearly 43% of shoppers said they would visit physical retail stores "less or the same amount" after the vaccine. Other studies appear to support this bearish assessment of post-pandemic retail.
Our take:
E-commerce is now roughly 16% of all US retail spending, though there's pent-up demand for a return to "normal" shopping.  
Stores remain strategically important for branding and CX; the challenge is figuring out how to use them most effectively.
Retailers that can better integrate online and offline channels, and deliver convenience and better service, will be in a  stronger position than rivals.
Facebook Testing 'Let Us Track You' Prompt for iPhone
Facebook is testing a new prompt (image below) that will appear in the iOS versions of the Facebook and Instagram apps. It's a response to Apple's App Tracking Transparency (ATT) policy, which rolls out in March and requires publishers to obtain opt-in consent to tracking.
Apple allows developers to offer their content within the ATT prompt but space is very limited so Facebook has created its own. The Facebook message is: get more personalized ads and "support businesses that rely on ads to reach customers."
Our take:
Facebook aggressively campaigned against Apple's privacy policy, arguing it will hurt small businesses, but the company is really concerned about its own revenues.
The implication that SMBs will be harmed unless users allow tracking may be persuasive to some, though it remains to be seen.
If this tactic does succeed, it will become a model for others.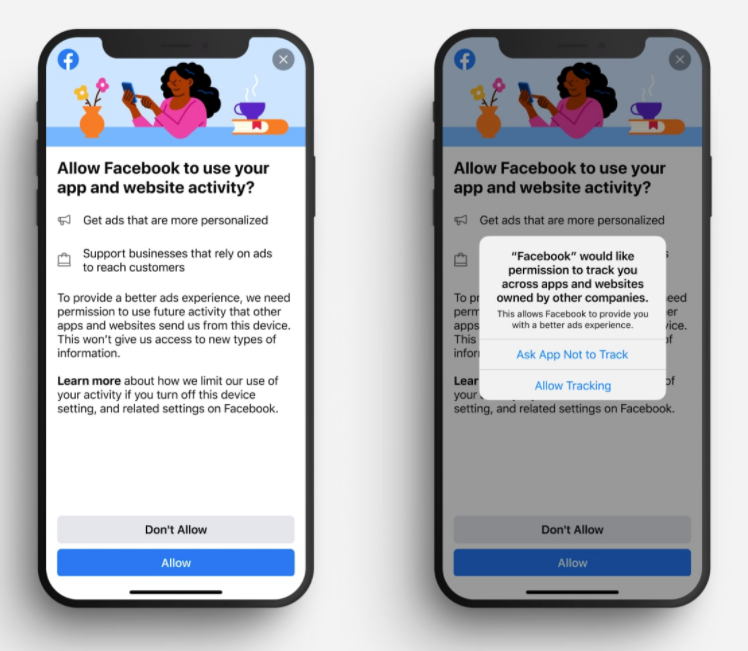 Big Tech Trumpet Support for Black-Owned Businesses  
In honor of Black History Month, amid a surge in consumer interest in supporting black-owned businesses (BOBs), Google, Facebook, Apple and Yelp all touted their support earlier this week. Google and Yelp are both making BOBs more visible in search, with Google putting the black-owned local business attribute in the shopping tab.  Facebook promoted #BuyBlack on Facebook and Instagram, as well as its financial support for BOBs and various other diversity initiatives.
Our take:
These initiatives are important and in many cases very helpful to struggling local businesses; they're to be applauded, but this is also PR.  
Most of these companies lag significantly in hiring, pay and promotion of black employees and executives.
Google this week agreed to a nearly $4 million settlement with the US Department of Labor to resolve claims of "systemic compensation and hiring discrimination" in California and Washington state.
Short Takes
Please let us know what you think. Email gsterling@nearmedia.co with suggestions and recommendations.