GPT: Shiny Object Syndrome
Exactly one week ago was Google's Paris event, followed by a $100 billion investor sell-off. That was attributed to a factual error in Google's Bard demo. Potentially compounded by the error, the sell-off was more likely the result of Google's failure to confidently answer Microsoft's strong BingGPT unveiling. Now, it turns out, Bing made multiple errors in its demo as well. In the wake of those errors, multiple commentators are arguing that AI isn't ready for search integration. Among them, Google's Vint Cerf cautioned against rolling out AI too quickly because the technology often gets things wrong. He implied that shiny object syndrome and greed were driving the AI frenzy. Beyond inaccuracy, content publishers are concerned that Bard and BingGPT will deliver "answers not links," further choking off traffic. Microsoft has said it's critical for BingGPT to drive traffic to publishers, who might otherwise deny it their content.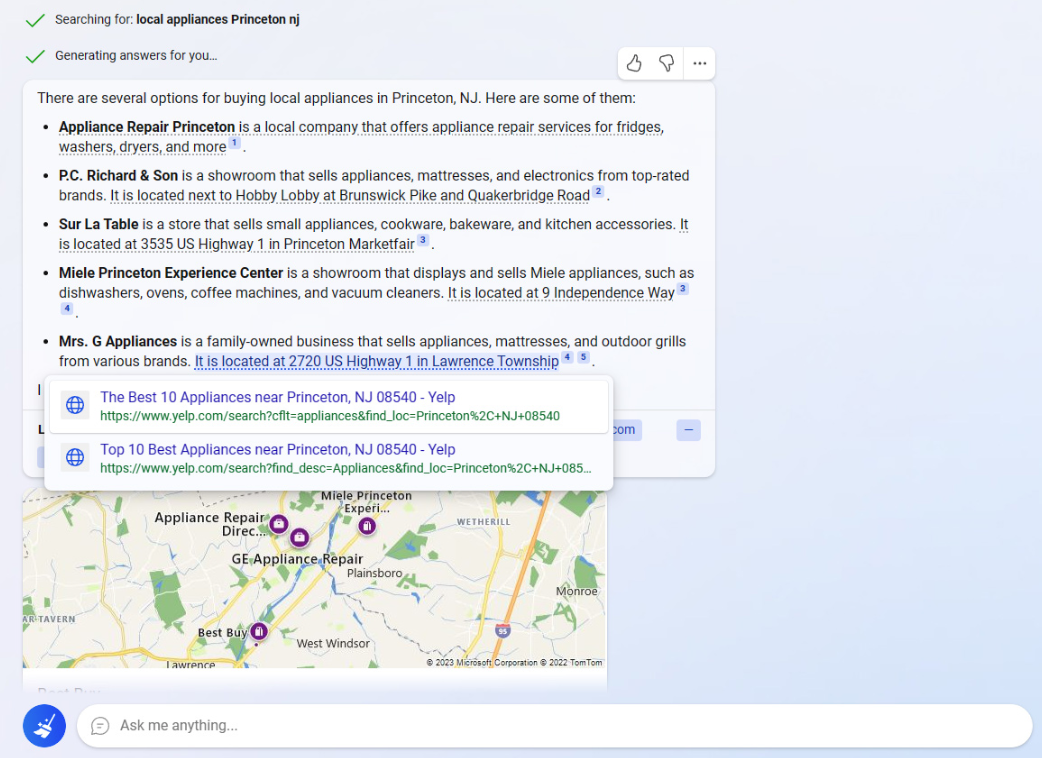 Our take:
In the BingGPT local screenshot above (and others I've seen), there are plenty of links. User behavior will change but there will still be clicks.
We don't know exactly how search behavior will change; there will probably be some reduction in clicks. It may be less so in local.
Roughly 60% of 500+ people in a Twitter poll believe that BingGPT will take up to 5 share points from Google in 2023. We'll know in six months.
Search Comeback, Social Pullback
In a more cautious digital marketing environment it appears paid-search is staging a comeback and paid social is seeing a pullback. A December 2022 survey (form) of retail executives (n=100) from CommerceNext saw a reversal of the respective positions of paid search and paid social. Last year retail executives were more bullish on social. Now, a meaningful chunk of that budget is apparently being reallocated to paid search (chart below). In bad news for Meta, 68% of survey respondents reported diminished social-ad performance in 2022.  Two thirds of that group are planning to reduce spending on Facebook and almost half are doing so for Instagram. There's also a bigger focus on customer retention and somewhat less on acquisition, although paid search is the top acquisition channel. SEO also saw a small uptick in interest. Email and SMS are 1 and 2 for customer retention.
Investment Allocation for New Customer Acquisition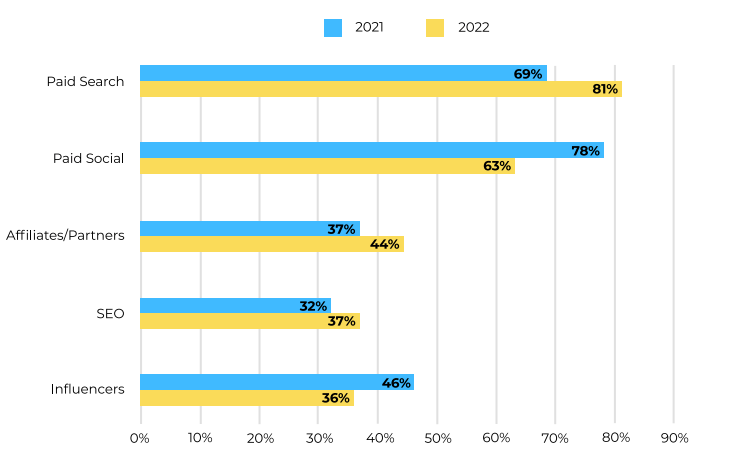 Our take:
Paid social has seen higher prices and reduced performance in part because of increased privacy sensitivity and Apple's changes.
While search is a "full funnel" medium, people tend to think of it as a lower-funnel, more direct ROI platform.  
Though not really discussed, retail media and Amazon (in particular) are also potentially big beneficiaries of retail marketer caution.
Amazon Will 'Go Big' on Stores
Last year Amazon CEO Andy Jassy closed almost all the company's non-grocery stores, including Amazon Books. It also closed some Amazon Fresh locations. The move was partly a response to investor cost cutting demands, as well as a recognition that Amazon's physical stores were treading water. Retail stores generate less than 4% of total sales, according to company earnings reports. Yet Jassy recently told The Financial Times that Amazon was still committed to its physical grocery business and would eventually accelerate expansion. Said Jassy, "We're hopeful that in 2023, we have a format that we want to go big on, on the physical side." Amazon hopes to develop a winning formula before building out more planned Amazon Fresh locations. The US grocery business is worth between $1 and $1.6 trillion according to industry estimates. However, Amazon controls just over 2% of the market.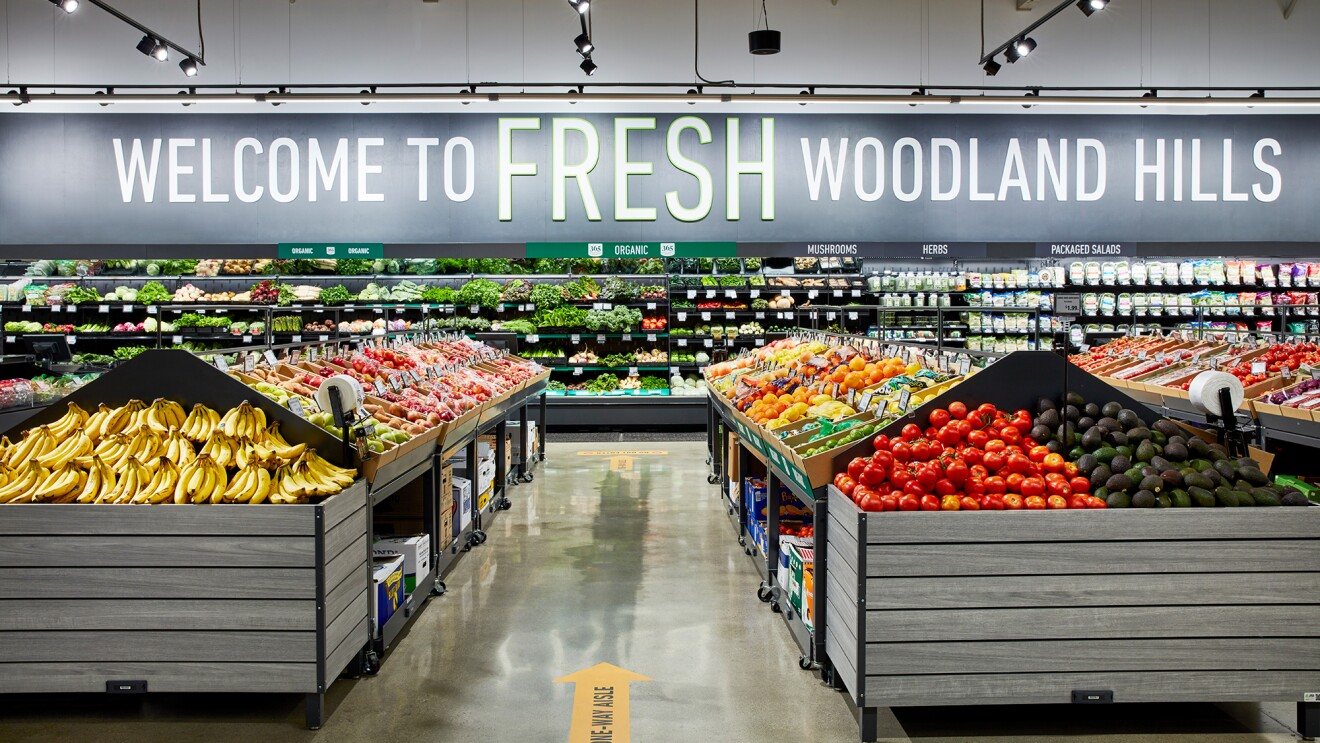 Our take:
Amazon apparently overestimated the appeal of technology as a disruptor of consumer grocery shopping habits.
Amazon's competitive advantage, omnichannel shopping, is diminished by increased delivery fees. Also, delivery demand has subsided.
Amazon has a years-long road ahead to gain market share. Does the company has the stomach for that long time horizon?
Recent Analysis
Short Takes
This newsletter content is 100% human-generated.
Listen to our latest podcast.

How can we make this better? Email us with suggestions and recommendations.