Reaching SMBs: Search and Social
A new survey from Bredin asked 500 SMBs what "resources" they use to research products and services. The responses were segmented into four verticals: professional services, retail/wholesale companies, manufacturers and personal services/education. Results were also sliced by age cohort. The top three channels/resources were: 1) search, 2) word of mouth and 3) Facebook. In one case YouTube made it into the top three. The only difference was in personal services where the positions of search and WoM were reversed. When segmented by age group there were some differences. Younger owners/managers used more tools in general; Boomers used fewer and added vendor websites and news sites as top 3 resources.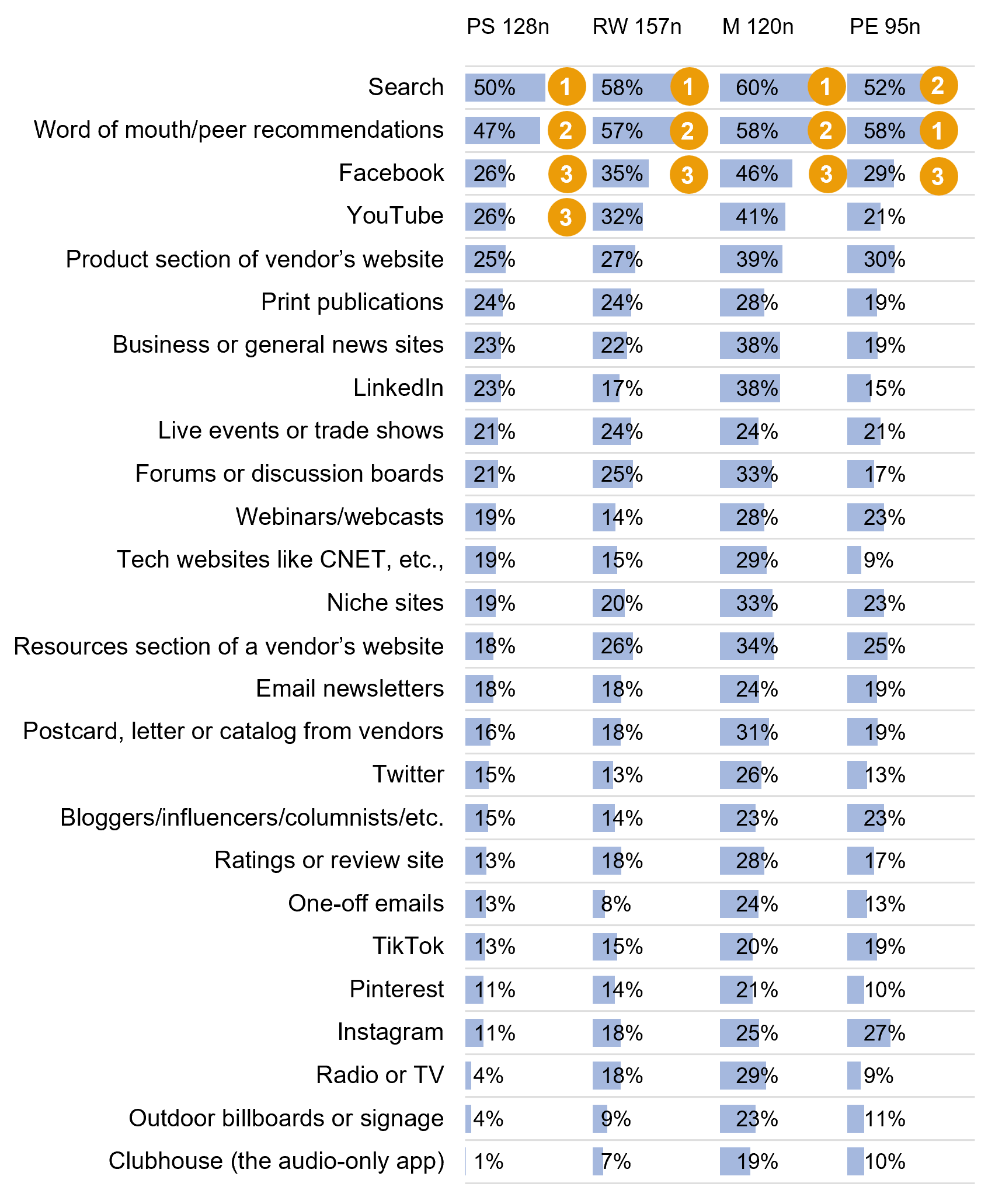 Our take:
While numerous channels and tools are used by SMBs, the concentration of effort is clear: search and social (and video).
Within the controllable channels, search is dominant. This suggests a clear strategy: organic content/SEO and ads. Video is a part of that.
WoM is tricker; it's about holistic CX and quality. Deliver great service, remove friction and treat customers well. Age-old stuff.
COVID Juiced SMB Tech Adoption
While a majority of SMBs were using digital tools to run their businesses before the pandemic, COVID accelerated technology adoption and the recognition of its importance for long-term success. A newly released international SMB survey by Salesforce tracked responses to COVID disruptions and consequent technology investments. The survey categorized SMBs into "growing" and "stagnant/declining." As might be expected, growing SMBs were more bullish on tech and had invested more. Here are top-level findings: 83% have at least some of their operations online; 71% said customers expect online transactions; 63% have an e-commerce presence. Nearly all (95%) had moved (more) operations online during COVID, and 72% had increased digital marketing in the past year (e.g., social media, website, email, ads). Finally, 71% of "growing" SMBs said they survived COVID because of digital.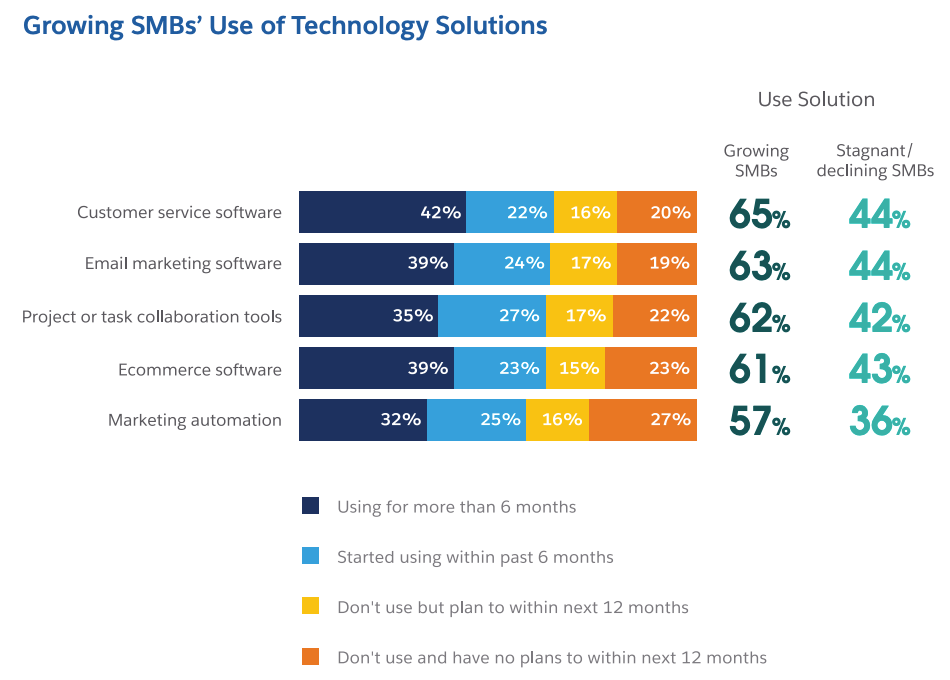 Our take:
The survey didn't define "SMB," which is a problem. Also "growing" and "stagnant" weren't defined in the published results.
These respondents (n=2.5K) were likely larger SMBs. The clue is that only 8% said "my company doesn't have an online presence."
By comparison, a 2021 CallRail survey (n=600 SMBs) found that 51% didn't have a website. A portion had between 100 and 200 employees.
Culture Wars Weaponize Location
There's no question about the increasing value of location data. Companies capturing and reselling location data to brands have always argued it's "anonymized" and privacy safe. Most brands aren't concerned with individuals; they want large audiences. But it's much easier to identify individuals from location data than what's publicly represented in press releases and marketing collateral. A company called A6 told the US government it could track 3 billion smartphones globally. Now Vice reports the CDC used location data to monitor COVID-related compliance. Even more ominously, SafeGraph is reportedly selling data "related to visits to clinics that provide abortions including Planned Parenthood facilities, showing where groups of people visiting the locations came from, how long they stayed there, and where they then went afterwards."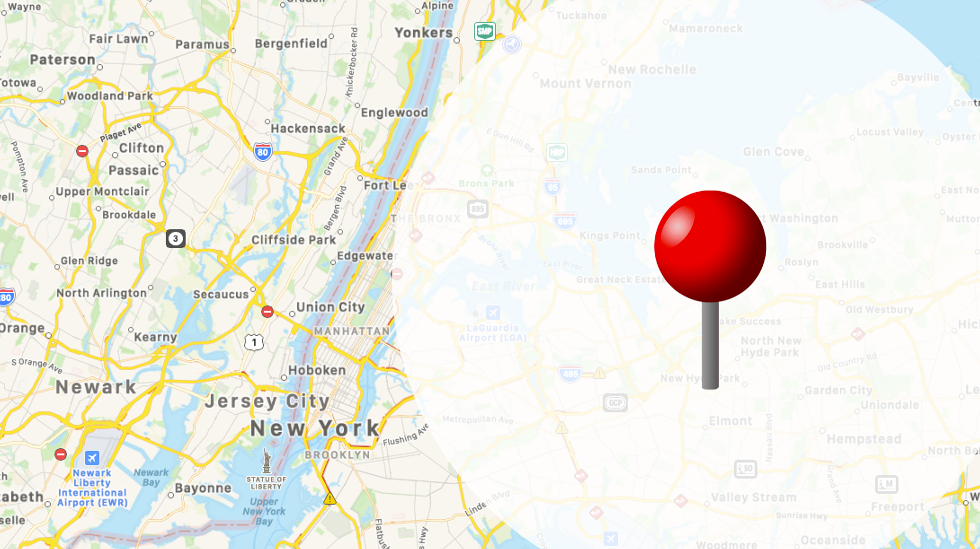 Our take:
As abortion becomes illegal (very soon) in roughly half the US, with associated criminal penalties, location data becomes weaponized.
Smartphone location could be used to track (and later prosecute) individuals who, for example, left state A for state B to obtain an abortion.
This is only one scenario where location becomes a surveillance and punitive tool. China is the dystopian model, unless regulation happens.
Recent Analysis
Short Takes
Listen to our latest podcast.

How can we make this better? Email us with suggestions and recommendations.