84% Wary of Amazon Reviews
There's an unacknowledged trust crisis online and one manifestation is fake reviews. We've been tracking growing skepticism about reviews, which is reinforced in a recent survey by PowerReviews (~13K US adults). It found that 81% of US shoppers are somewhat "concerned" about fake reviews (in the UK it's 90%). But concerns have increased compared with five years ago. US (and UK) consumers are most worried about fake reviews on Amazon (84%), followed by retailers such as Walmart, Target, Wayfair, Bestbuy and others. Google doesn't appear to have been a choice. To protect themselves, consumers look at several factors to spot fake reviews: wording and grammar, extreme ratings and lack of specifics. Yet there's reason to believe that people aren't great at spotting fake reviews overall. A related aside: Google just settled a "false advertising" case in Texas in which the company apparently paid DJs for positive Pixel 4 testimonials without actually giving them the phone to test out.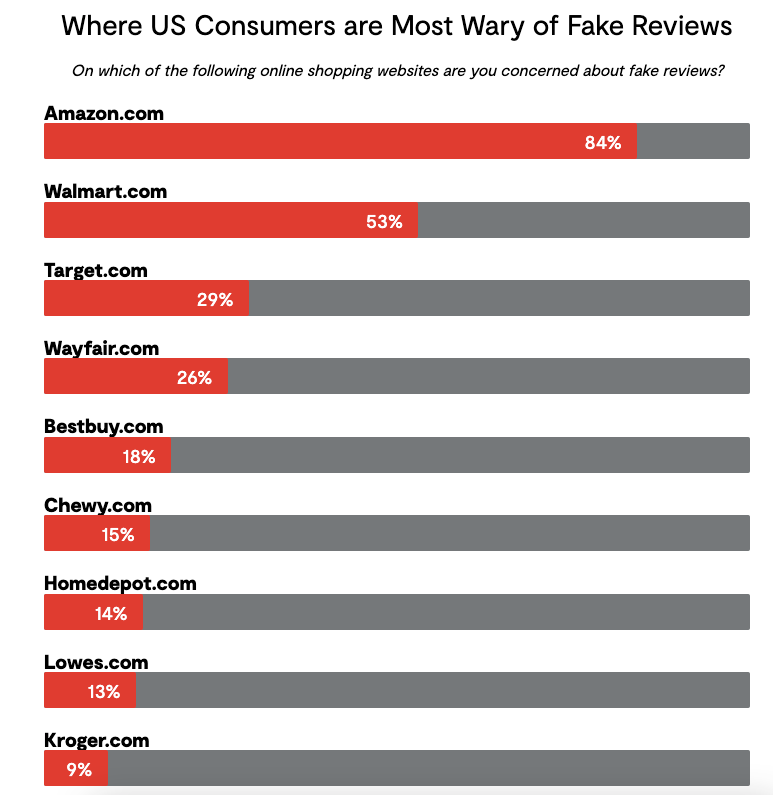 Our take:
Another finding: "61% of consumers actively seek out one-star reviews [to] determine the worst case scenario."
Verified purchaser status (on Amazon) doesn't guarantee a review is valid. This is one of PowerReviews' proposed fixes – verified purchasers.
The major platforms continue to downplay the prevalence of review fraud, but there's reason to believe it's growing by double digits annually.
Warby Parker: Online Sales 3X with Stores
Higher customer acquisition costs have driven many DTC companies to open physical stores. A lengthy feature in the Wall Street Journal explores this topic, focusing on Warby Parker and a few others (e.g., Allbirds, Everlane), which all began online but later opened retail locations. There are several worthy nuggets in the piece. One is that Apple's privacy moves have helped push more e-commerce brands offline because of increased ad/online costs. Another, and probably the most important, is the fact that when Warby Parker opens a new store its online sales triple. This is something other brands have validated: stores drive e-commerce. Everlane's founder told CNBC in 2019 that "online advertising and shipping costs made it impossible to be profitable without bricks-and-mortar." And in a separate but related article, the WSJ looks at Amazon's grocery business and concludes that to grow market share and better compete with legacy brands, it will need a lot more physical stores.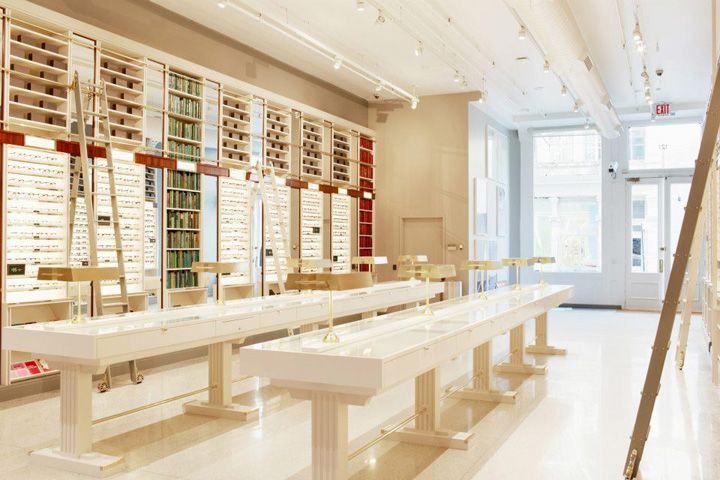 Our take:
E-commerce has grown to about 15% of total retail sales in the US (.pdf).
A brand that has both online and offline assets is stronger than either separately. Online retailers can't build strong brands without stores.
One question to ask: will AI-enhanced search make it even more costly for retail brands to acquire customers and generate online sales?
Yelp Integrates with Toast, Google
Over the past several years, Yelp has sought to diversify revenues away from advertising, including through new merchant fees and SaaS tools. In the latter category, Yelp Guest Manager, its front of the house system for restaurants, is integrating with Toast and Reserve with Google. Toast is a cloud-based restaurant POS system that exploded in popularity during the pandemic. Yelp cited a number of benefits including improved operational efficiency and new data insights. In integrating with Reserve with Google, Yelp restaurants using Guest Manager will benefit from Google's much larger distribution (Search and Maps). This is not the first third party deal that Yelp has done; it has distribution relationships with Apple Maps and Bing. It also launched the Yelp Audience Network in 2021, which allows Yelp advertisers to reach users on other sites. Yelp traffic is basically flat, so it has to grow revenue in other creative ways.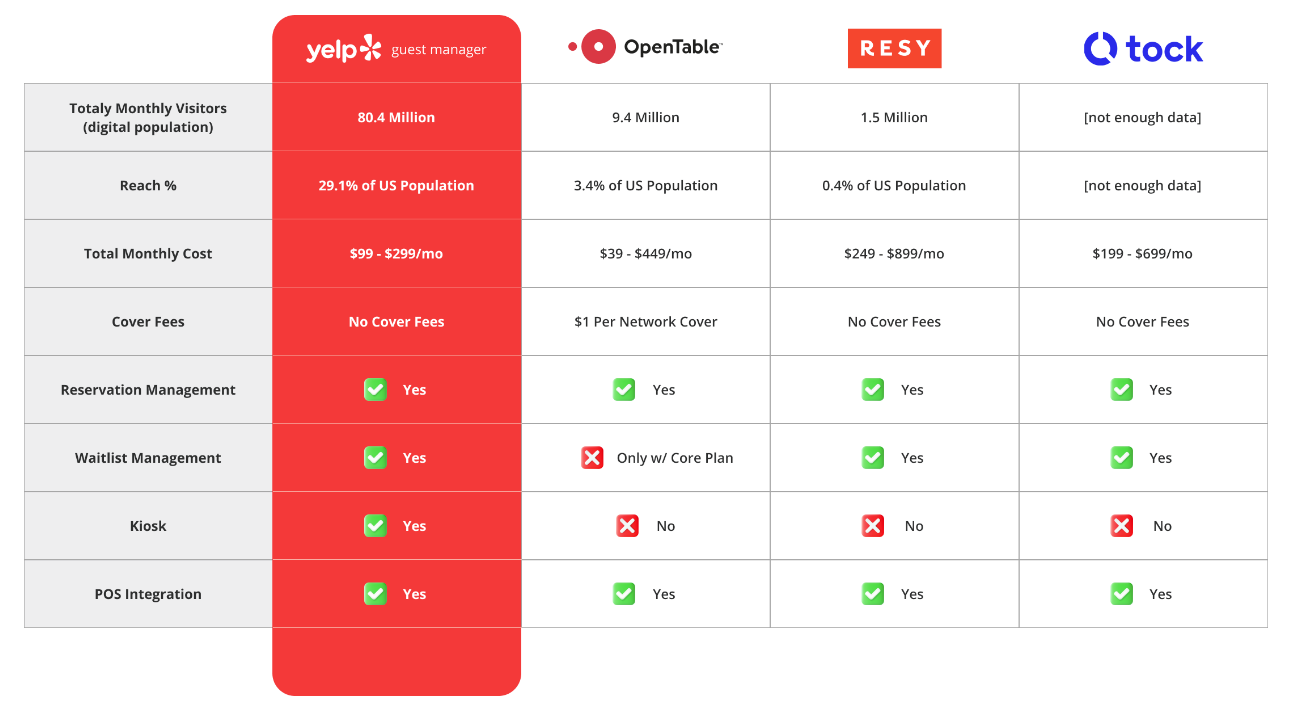 Our take:
Yelp says it has more than 11K restaurants using Guest Manager. It competes against OpenTable, Tock and Resy.
Despite innovative new SaaS tools, advertising still generates about 95% of total Yelp revenues. Home Services is an area of strength (+15%).
Q1 2023 revenues beat estimates and were up 13% YoY, primarily due to higher CPCs. Paying advertisers grew to 554,000, up 1.5% YoY.
Recent Analysis
Short Takes
Listen to our latest podcast.

How can we make this better? Email us with suggestions and recommendations.