Nextdoor: Preference for SMBs Growing
Nextdoor released a new report, showcasing attitudes and behaviors of its audience ("consumers 16-64 who have used the Nextdoor app/platform in the last month"). It both documents 2020 spending and positions Nextdoor as an aggregator of desirable shoppers. The survey showed people are buying a lot more online now, which is expected to continue. People preferred online to in-store shopping throughout 2020, but that appears to be shifting. The company cites e-commerce "fatigue" and pent-up demand for in-store experiences. The report also found a slight preference for SMBs vs large retailers among most audience segments. It was strongest among rural inhabitants.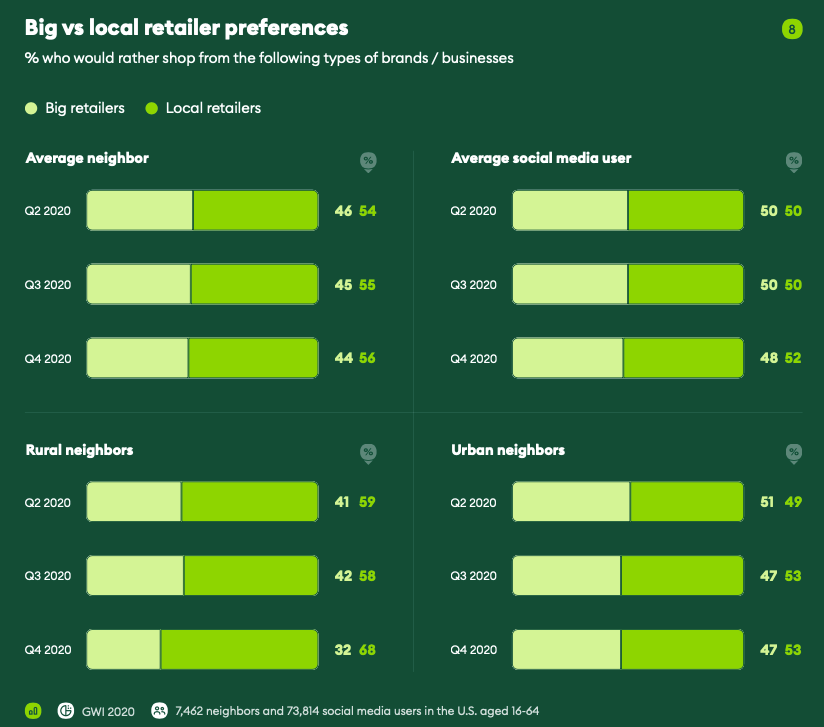 Our take:
There are no real surprises but lots of interesting data in the report.
It also expresses "the local commerce paradox": increased online spending but an emotional preference for local businesses.
The reconciliation of that apparent contradiction is: omnichannel SMBs who bring more digital capabilities into the buying experience.
The (Curious) History of Section 230
Section 230 of Communications Decency Act was a little known provision of a law originally intended to prevent children from accessing online porn. The anti-indecency part was struck down by SCOTUS in 1997 on First Amendment grounds. However, Section 230 survived and created a liability shield for internet companies. That was first articulated in 1997 in Zeran vs. AOL. Zeran argued he had been defamed by a troll and "AOL unreasonably delayed in removing defamatory messages posted by an unidentified third party." The Fourth Circuit Court of Appeals said, "Section 230...plainly immunizes computer service providers like AOL from liability for information that originates with third parties" (i.e., their users). SCOTUS refused to hear the appeal.
Our take:
The rationale for treating tech companies as "distributors" and not "publishers" (with accountability) in 1997 was practical and philosophical.
There was a fear that nascent tech companies and the industry itself would be sued out of existence. That paved the way for social media disinformation.
Section 230 is now slated for reform. Only strong regulation or liability will compel big tech companies to truly police their content.
Yelp Pushing SMB Self-Service with New Ad Tools
Earlier this week Yelp announced a number of improved features focused on ad targeting and the self-service advertiser experience. (Hard selling by telephone reps has been a problem for the company in the past.) Yelp launched "Custom Location Targeting" (zip vs. radius targeting), budget recommendations, ad-copy suggestions and expanded reach for Connect posts. The purpose of these changes is to boost the self-service channel. Budget recommendations and suggested ad text are designed to make SMB ads more successful. These features mostly match capabilities of rival platforms.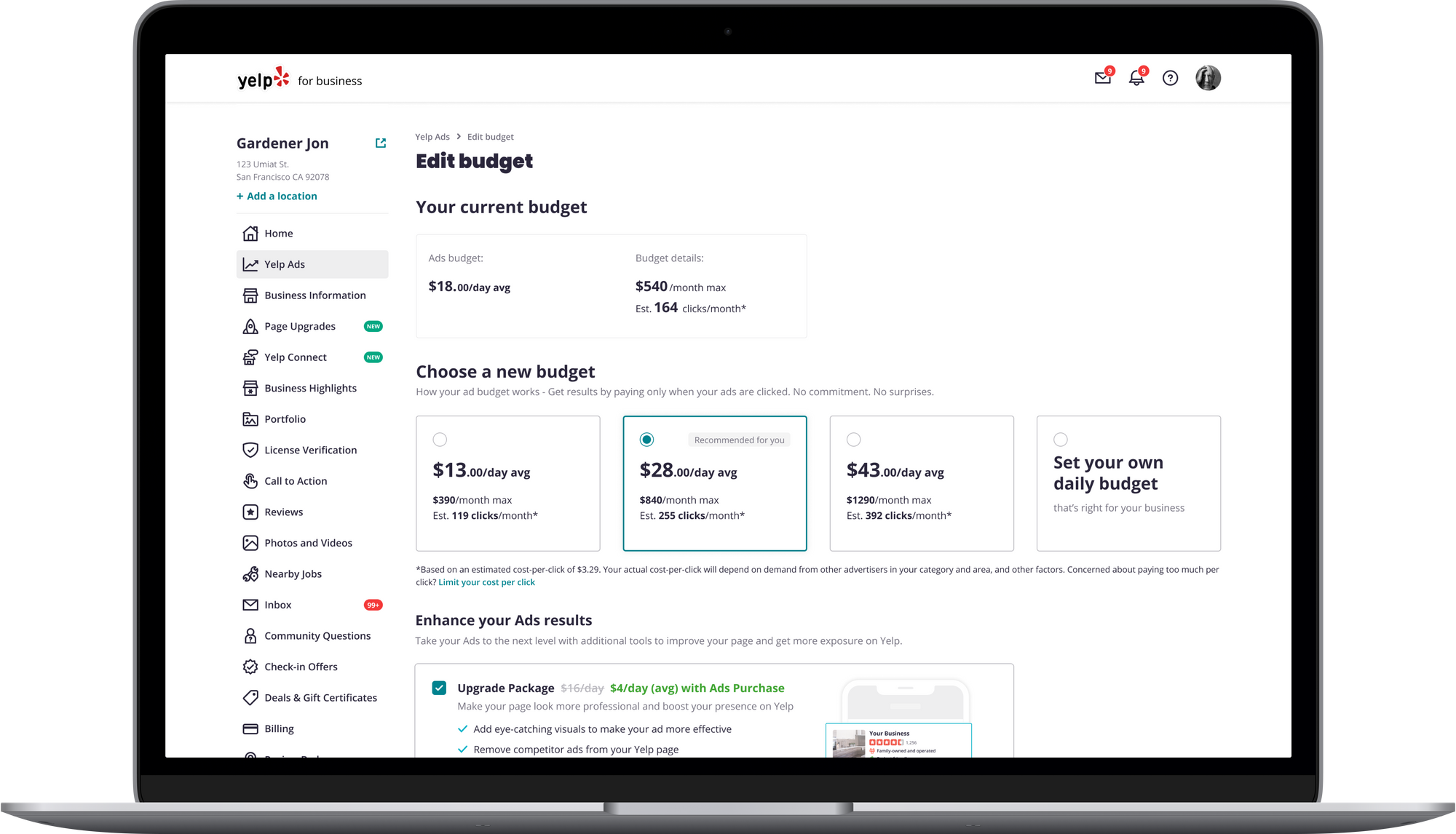 Our take:
In Q1 Yelp beat earnings estimates. The company said that lower CPCs contributed to advertiser retention.
Yelp has half the sales reps it did pre-COVID. Self-serve revenues were up 30% YoY, driven in part by Home Services.
Yelp is emphasizing self-service because it's more profitable. But it faces ongoing challenges on the consumer side. (See related analysis).
Recent Analysis
How Google Came to Dominate Local Reviews by Mike Blumenthal
Latest podcast: Ad Tracking Opt-in at 4%, Shopify helping SMBs acquire/retain customers, Facebook Neighborhoods:, Nextdoor clone.
Short Takes
Please let us know what you think. Email us with suggestions and recommendations.